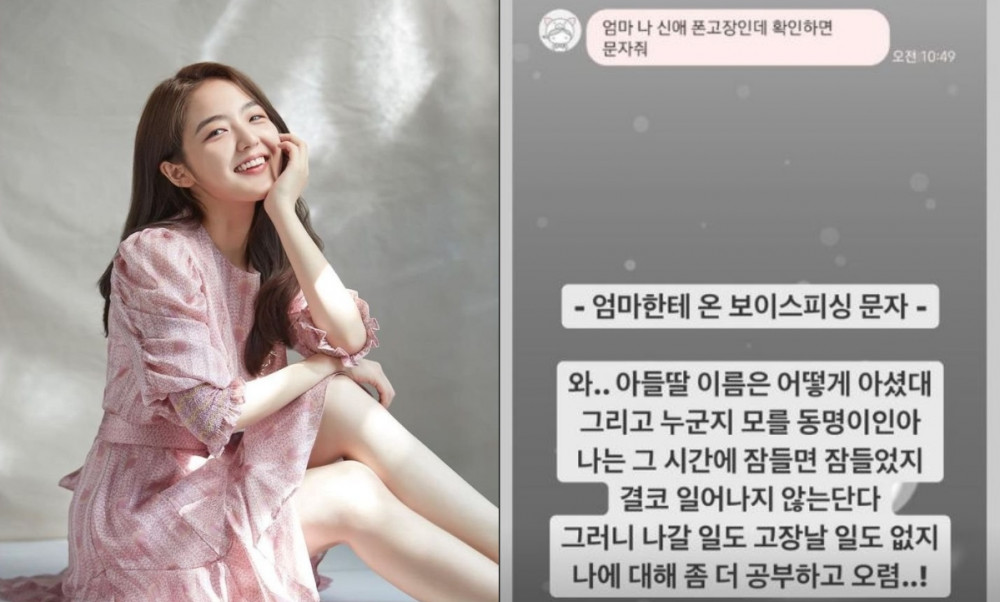 Actress Seo Shin Ae sent a warning message to the scammer who sent a phishing message to her mother.

On January 4, Seo Shin Ae took to her personal Instagram to upload a screenshot photo of a message that had been sent to her mother. The message read, "Mom, I'm Shin Ae. Phone is broken so when you see this, text me".
In addition to the photo, Seo Shin Ae wrote, "This is a voice phishing message that was sent to my mom. How did they even know the name of her son and daughter? I don't know who this is, but I am always asleep at that time and I never wake up. So it is highly unlikely that I would go out or that [my phone] would break. Come back after you study more about me."