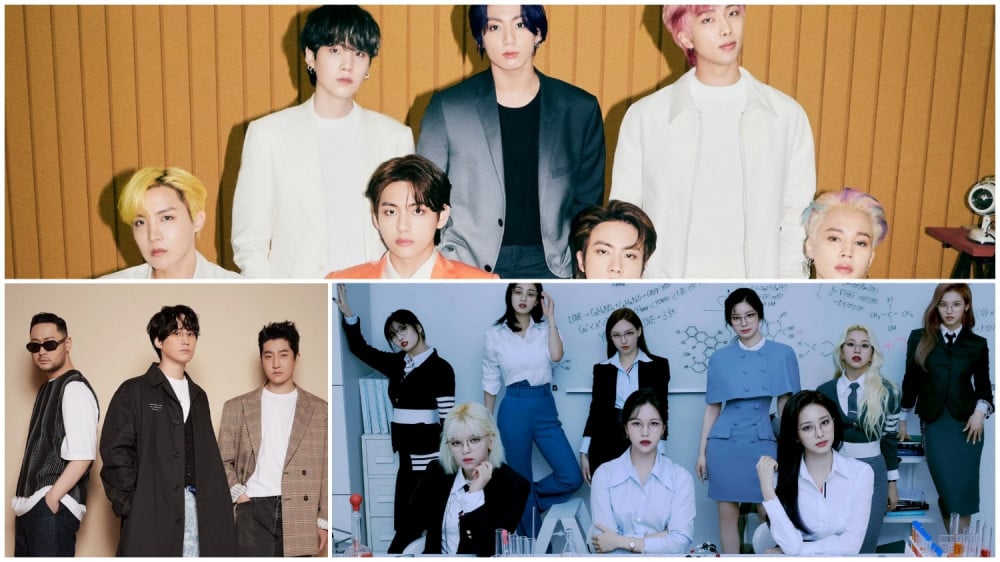 Rolling Stone has released its 'Top 50 Best Songs of 2021'!
This year, Korean artists including TWICE, Epik High (featuring CL and Zico), and BTS entered the list, along with various other global musicians.
First, Rolling Stone began the list with TWICE's "The Feels" at #50, writing, "...it deservedly caught the attention of Western market. ...'The Feels' is one of the year's most effervescent choruses: 'Boy, I, Boy, I, Boy, I know, I know you got the feels,' will be replaying in your head all day."
Next, Epik High's "Rosario" — from the hip-hop trio's 10th mini-album 'Epik High Is Here (Part 1)' — has entered the list at #40: "Over a light trap beat and flamenco-style guitar, the three artists trade verses about the standard for K-Pop acts to follow."
This year's top K-Pop song in the list is none other than BTS! The group's smash hit "Butter" made the list at #16, followed by the description, "'Butter' rides a Chic-loving disco groove similar to their megahit 'Dynamite'."

Congratulations to these three groups!