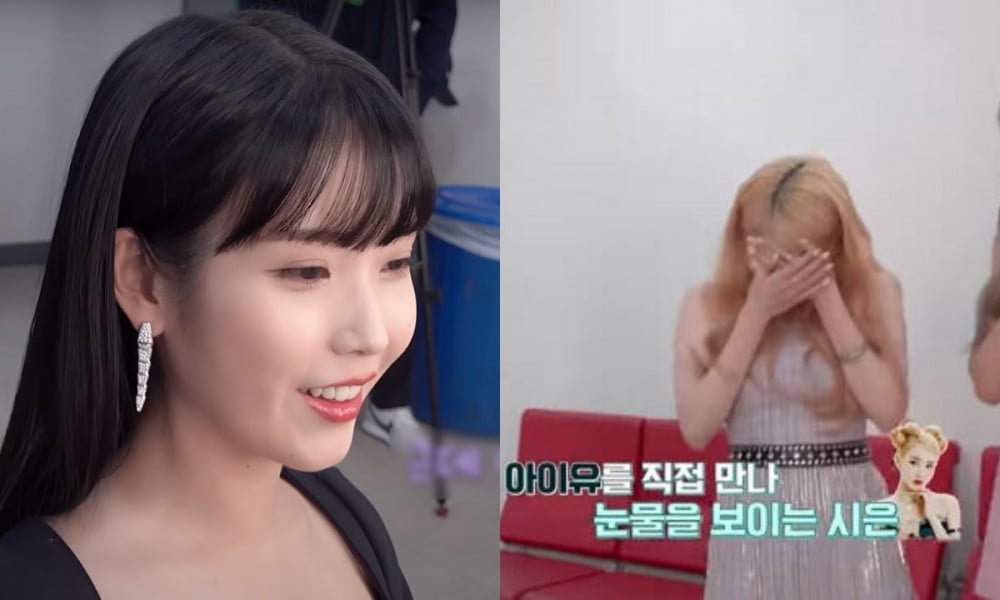 STAYC's Sieun burst into tears after meeting her favorite artist IU at the '2021 Melon Music Awards'.

Back on December 22, IU took to her YouTube channel to upload a video titled, "Let me tell you about making my juniors cry at the MMA". In the video, hoobae artists STACY paid a visit to IU's waiting room. Here, IU told the STAYC members, "I am enjoying your promotional activities". Amidst the bright and pleasant atmosphere, member Sieun, known to have been a fan of IU for a very long time, suddenly burst into tears. A well known 'Uaena' (IU's official fandom name) and often revealing her respect for IU in her interviews, Sieun was unable to control the emotions she felt after meeting IU for the very first time. Soon, the other members Isa and J also began to tear up, and IU tried her best to comfort the members.
Watch the heartwarming moment below, beginning at the ~7:21 mark!