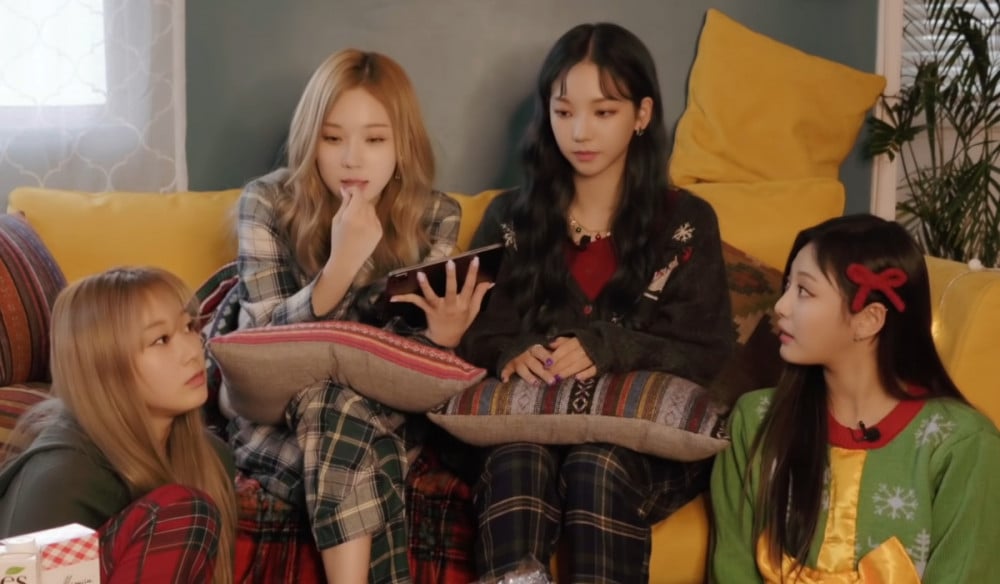 aespa's wishes for 2021 all came true!
On December 5 KST, screen captures from the SM Entertainment girl group's 2020 vlog series 'MerrY MerrY aespa' became a hot topic on a Korean online community under the post title "aespa, who has done everything they wanted to do in 2021."
In the images, Winter, Giselle, Karina, and Ningning take turns answering the question: "It's 2021 already! Do you have a wish for the new year?" The images featured not only the members' responses but proof that the group managed to accomplish each wish this year.
Winter's answer was "For me, I wish that all four of us go traveling abroad," which aespa accomplished when appearing in New York City for the 2021 Macy's Thanksgiving Parade last month. Karina's answer was "For me, let's be #1," which the group accomplished by topping charts and earning music show wins with both "Next Level" and "Savage." Ningning mentioned that she wanted to become an awesome artist, and the poster used evidence of aespa's four 2021 Melon Music Awards (Top 10, Female Rookie of the Year, Best Female Group, and Record of the Year) as proof that she had. Lastly, Giselle said, "For me, I wish that we make a hit song," which the group accomplished with the success of "Next Level."
In response to the post, netizens left impressed comments showing their support for the group, including, "Wow, they got successful almost as soon as they debuted," "aespa, congratulations for your top [Record of the Year] award! Let's get another top award in 2022 as well," and "If we say our wishes out loud like aespa, can they come true too?".
Check out the full 'MerrY MerrY aespa' episode below, with the wishes beginning around the 9:15 mark.