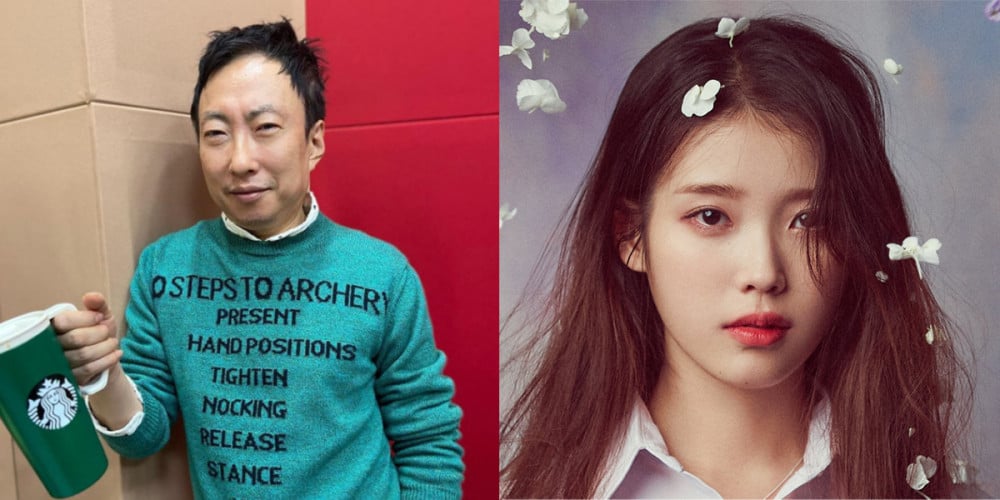 During the December 17 broadcast of the KBS Cool FM radio program 'Park Myung Soo's Radio Show', TV personality Park Myung Soo had nothing but praise for IU.
On this day, DJ Park Myung Soo discussed popular Christmas-themed songs. One listener suggested IU's "Merry Christmas In Advance", and hearing this, Park Myung Soo jokingly commented, "Dear IU, will you not be satisfied until you've dominated every music category out there? What's the reason?"
Park Myung Soo then continued to share a recent exchange he had with IU. He said, "Some time ago, I contacted her and asked her if there was a way she could give me a signed album. My daughter wanted one. IU sent me a beautifully signed album right away. I almost cried. We all know she's talented, but it's because of her great character that she is who she is today."
The TV personality then added on, "When I'm with IU, I also feel uncomfortable. She is a great musician after all. She has a great presence that comes from her sheer talent. When we released a duet song, she directed my recording, and she was a scary director. She would just say, 'I think it would be best if you did it again'. But that's how you make great music."
Previously, Park Myung Soo and IU worked together for the duet song "Leon" on 'Infinity Challenge'.