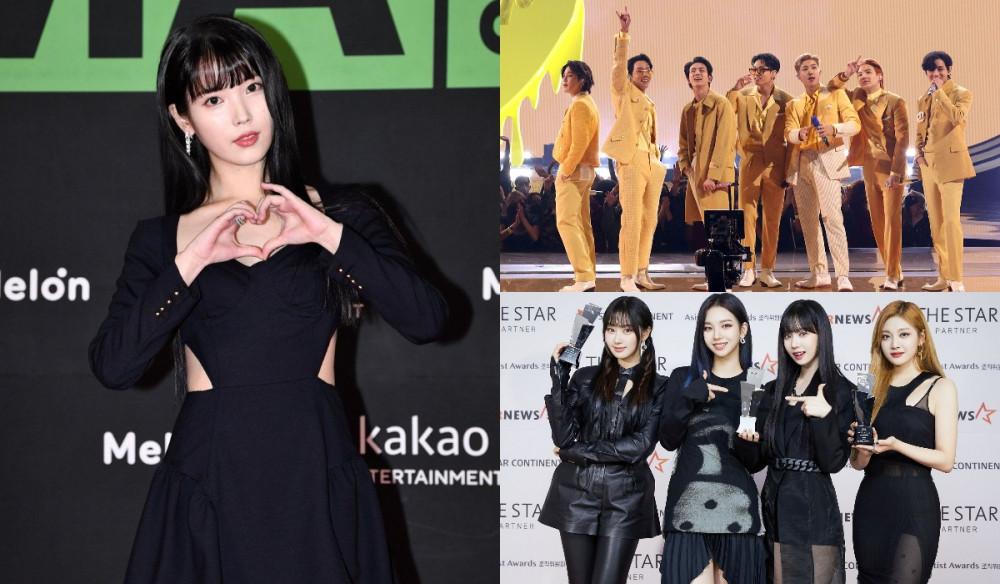 Netizens reacted to aespa, BTS, and IU winning Daesang at the '2021 Melon Music Awards'.

This year's '2021 MMA' was held online on December 4th due to the COVID-19 pandemic. Artists who released music between November 11, 2020, and November 7, 2021, were eligible for this year's awards. There were four Daesangs for this year's awards show and aespa, BTS, and IU had the honor of winning them.
IU took home two Daesangs as Best Artist of the Year and Best Album of the Year with 'LILAC'. BTS took home the Song of the Year with "Butter" and aespa won the Best Record of the Year. BTS made another history by becoming the first artist to win Daesang for 6 years in a row since 2016.
After the show, netizens gathered to a popular online community to congratulate the artists and to share their thoughts. Some of the reactions in the comments were:
"That's amazing for a group that just had its first debut anniversary."
"aespa deserved that win. Congrats!"
"BTS kings, congrats!"
"Why would SM make aespa sit out the MMA? They literally won 4 awards."
"They all deserved that Daesang"
"Why are there so many Daesangs lol"
"It's been a decade since IU got her first Daesang and she's still killing it"
"It feels like that meme 'IU, Park Hyo Shin, and NCT 127'"
"aespa is definitely the frontrunner of the 4th gen idols"
"These three are the singers that I think of when I hear 2021"
"I love how Melon Music awarded right people like skipping Kyung Seo for Top 10 artists"
Congratulations to all winners! You can find the full list of winners here.