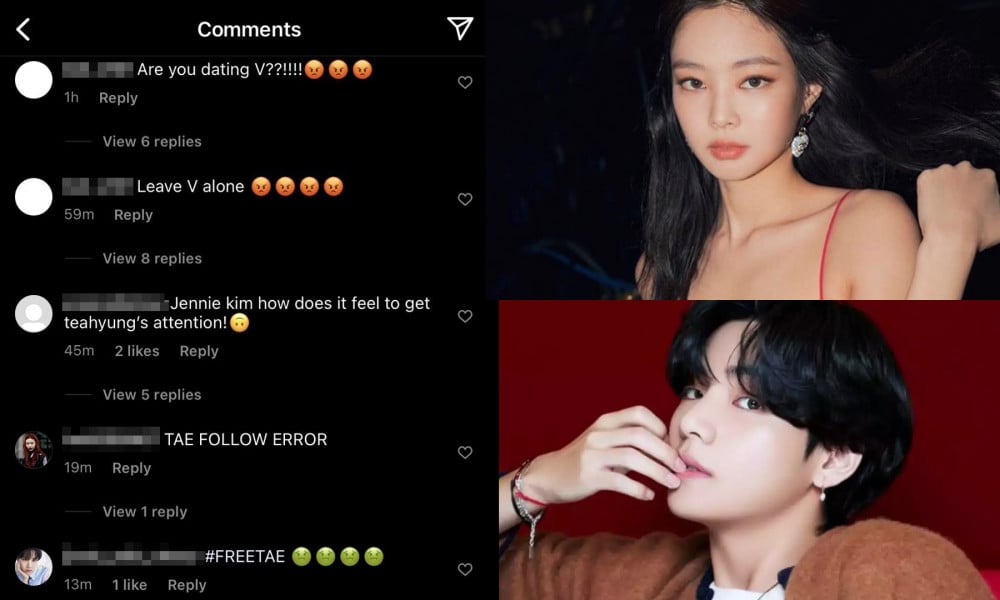 Earlier today, BTS member V garnered much attention after he accidentally followed BLACKPINK's Jennie on Instagram.
On December 7, there has been a commotion in the online communities as V was seen following BLACKPINK's Jennie. Due to the insistent feature on Instagram, V had accidentally pressed the 'follow' button on the social media app.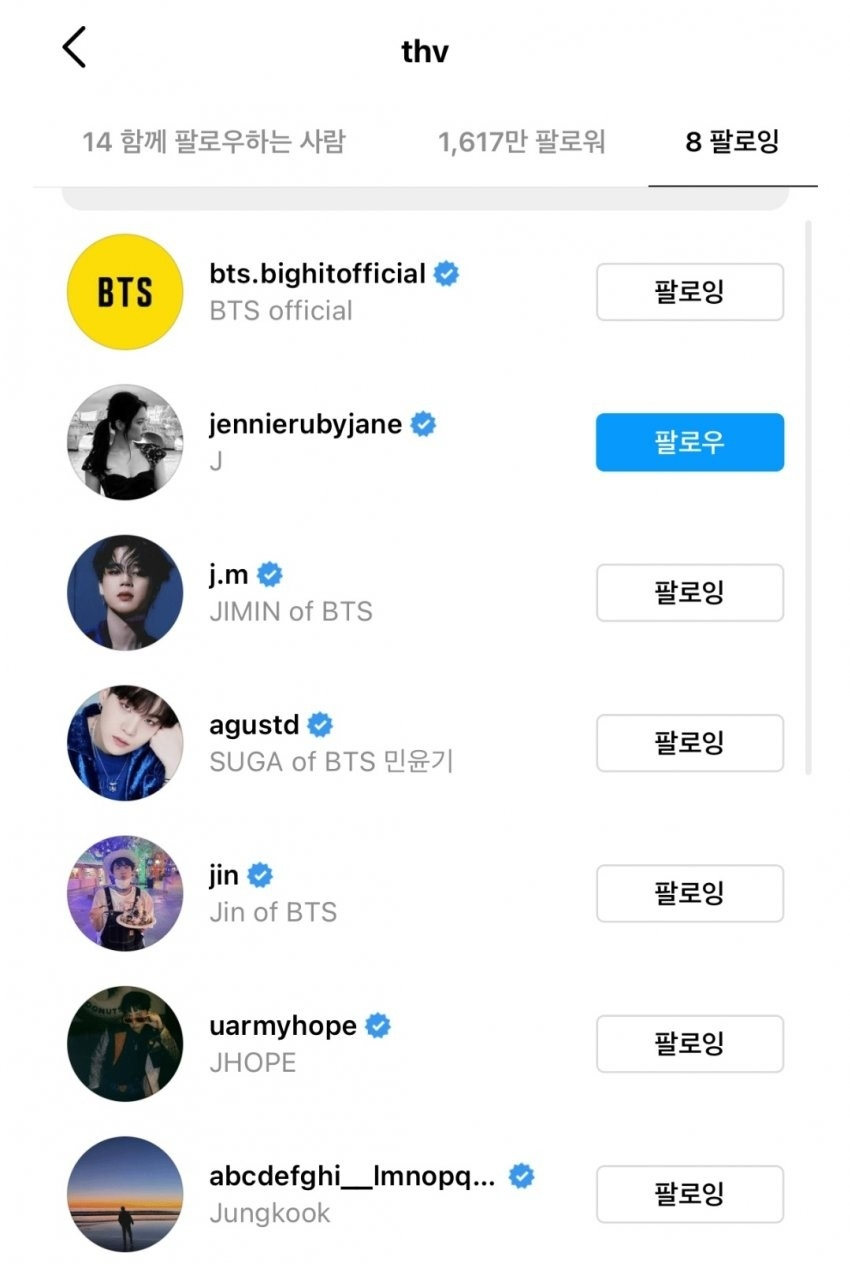 As soon as the idol pressed follow, he quickly unfollowed the girl group member but was not quick enough as the capture of his following list spread across the web, causing a stir. V personally addressed the incident through Weverse, clarifying that the following was accidental.
Nevertheless, irrational fans flocked to Jennie's Instagram to terrorize her account with slander and malicious comments. Many of these toxic fans have left comments attacking the girl group member.

With hoards of these toxic fans flocking to Jennie's Instagram account, Korean netizens gathered to an online community to express how much they felt bad for the idol group member.
Netizens commented, "I feel so bad, Jennie didn't do anything but she's being attacked by BTS fans saying she's trying to draw attention," "I wonder if Jennie is thinking about closing the comments on her account. I feel so bad that she's being terrorized," "This is not the first time that overseas fans did this but I really wonder why do they do that?" "I really am wondering if this is a situation in which she has to get slandered like that," "This is so ridiculous," "V is the one who made the mistake, why are they attacking Jennie?" "V is the one who followed Jennie by accident, it's funny how they're using the hashtag saying free V," "V accidentally pressed the follow button, even V asked how he can get rid of the suggest friend list."