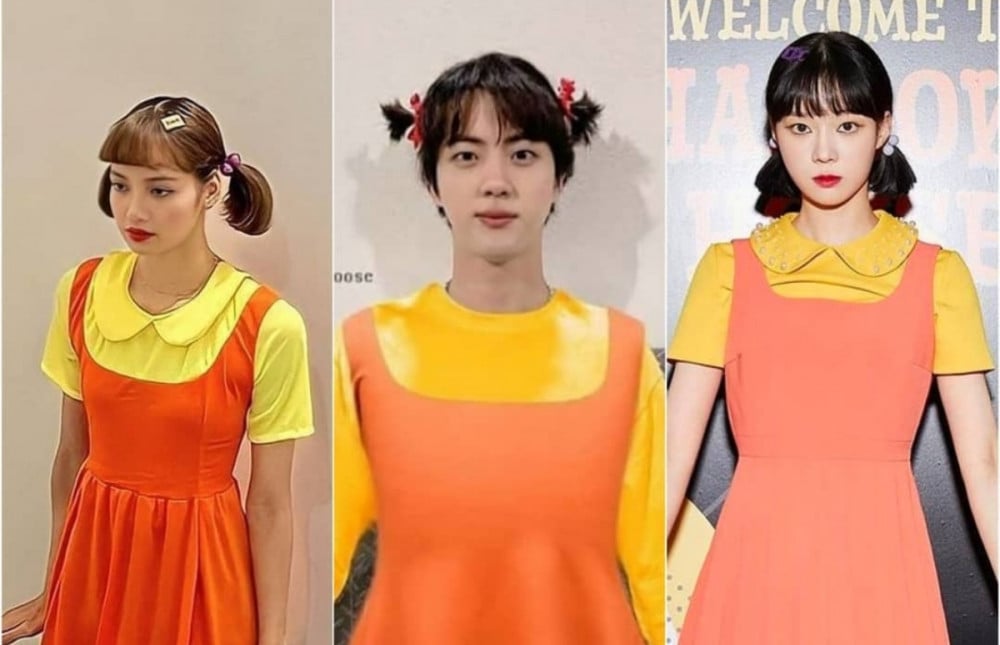 Netizens discussed which celebrity pulled off the 'Squid Game' costume the best.

On December 8, one netizen created a post on an online community forum titled, "Squid Game Lisa vs. Jin vs. Winter". Here, the netizen posted photos of BLACKPINK's Lisa, BTS's Jin, and aespa's Winter side by side, all dressed in the doll costume from the hit Netflix original series 'Squid Game'. Notably, Jin's costume was edited in his recent Instagram post, where he had his hair tied up in pigtails, and this edited photo quickly became viral among fans.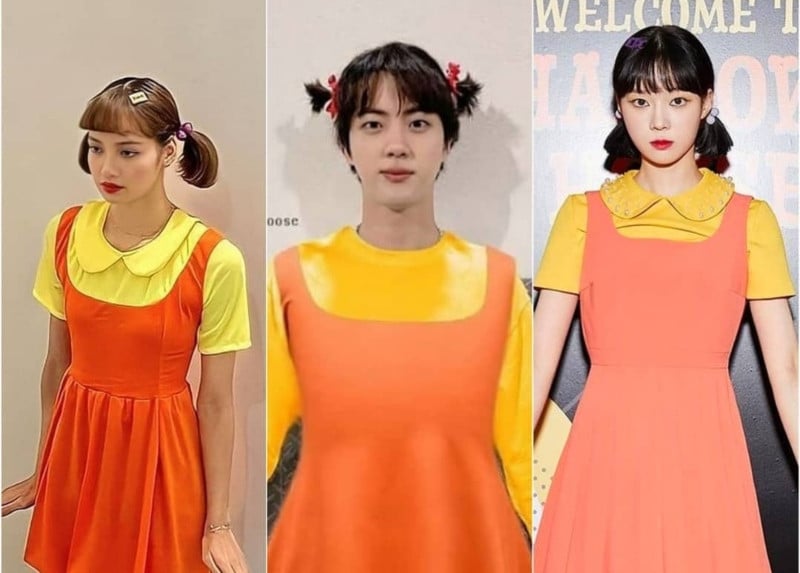 In response, some of the netizens' comments included:
"Didn't they edit the clothes onto him way too skillfully? Lolllllll"

"Jin completely overtakes this round Lolll"

"Jin! Winner ♡ "

"Jin so cute Lollll"

"Jin, what do I do TTTT."

"[Jin] is the prettiest."

"Lisa is so pretty."

"I knew Winter was pretty before, but she really is above and beyond beautiful."

"Jin looks like he will definitely not listen to his mother at all Lollll TTTTT."

"All three are my favorite TTT I frickin' love them."

"The kid in the middle looks the most fierce Lolllll."