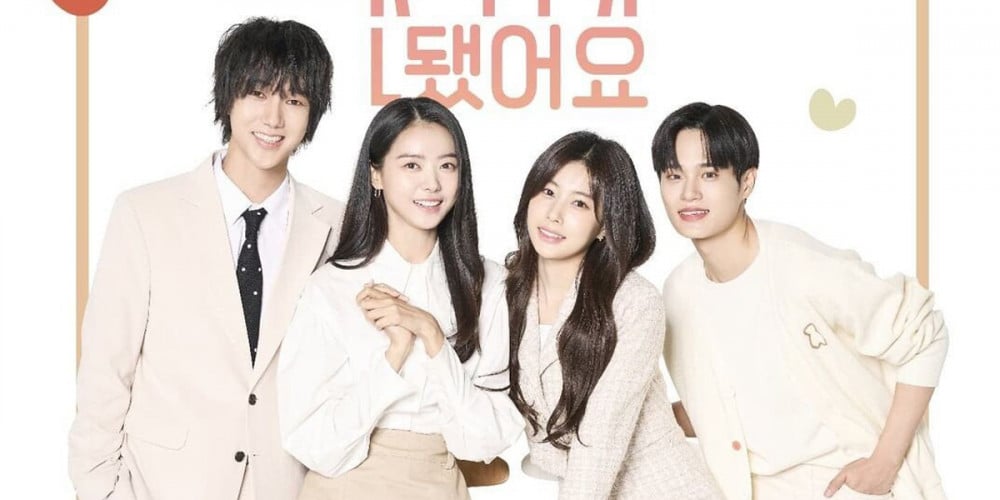 Back on December 6, the premiere of Discovery Channel Korea's new celebrity reality series 'My K-Star Family' became a hot topic on various online communities.
A family reality program bringing together K-Pop idols from various generations, 'My K-Star Family' places idol stars in brand new, unique family settings where they get to know one another and form bonds. The cast members are in fact divided into three sub-groups.
One sub-group consists of Super Junior's Yesung, Lim Na Young, AB6IX's Lee Dae Hwi, and Kang Hye Won. The story is that Lim Na Young and Kang Hye Won have become sisters-in-law, living in the same house each other and their husbands.
However, netizens have begun to raise questions about the age difference between the older on-screen couple, Super Junior's Yesung and Lim Na Young. Yesung was born in August of 1984 and is 38 years old, while Lim Na Young was born in December of 1995 and is 27 years old. This means that the age difference between them is 11 years.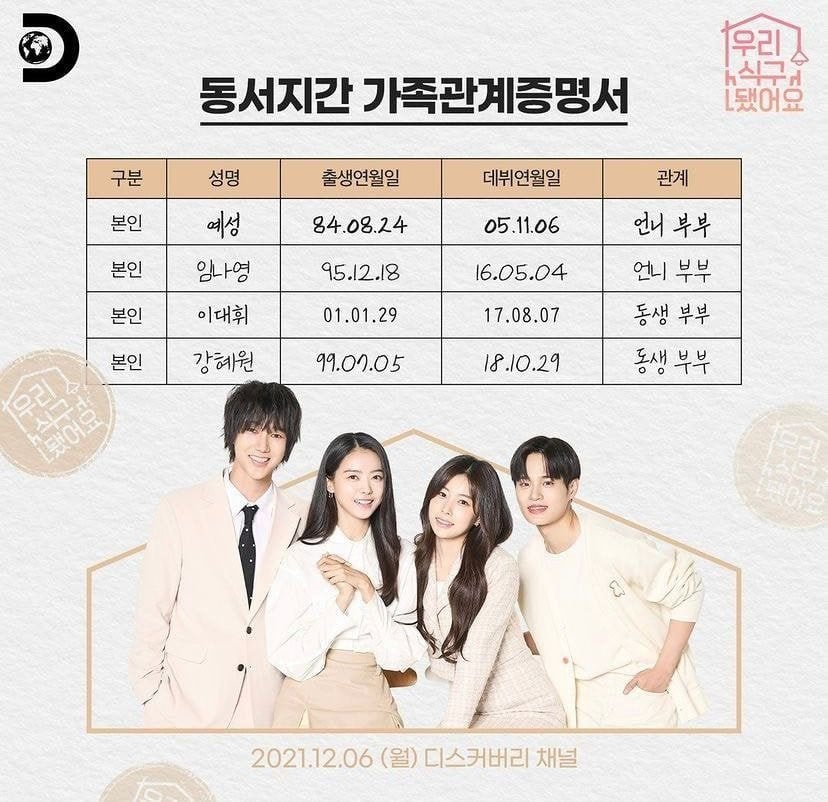 Some netizens said, "84 and 95? Are they serious?", "That's just way too weird", "What did Na Young do wrong...", "Hey, production people, how many married couples do you guys know who are 11 years apart...", "Yeah that's too big of an age difference for me", "He should be her uncle, not her husband", and more.
Meanwhile, other family sub-groups on 'My K-Star Family include:
A big sister and her three younger brothers with Yubin, WayV's Xiaojun, Hendery, and Yangyang.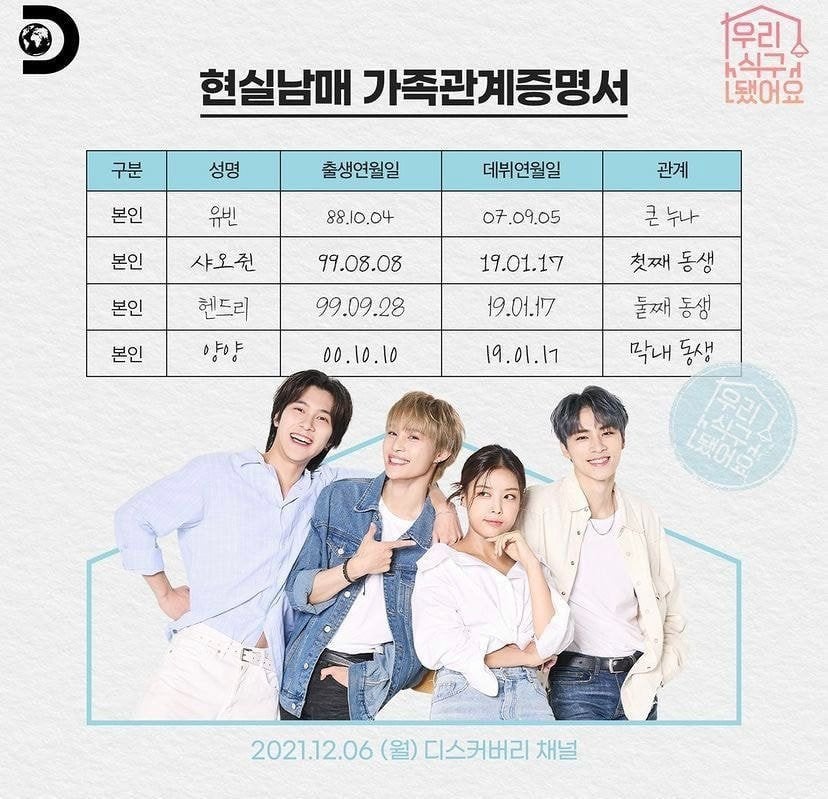 And a nephew (Kim Kang Hoon) with his three new uncles, g.o.d's Son Ho Young, BTOB's Eunkwang, and The Boyz's Hyunjae.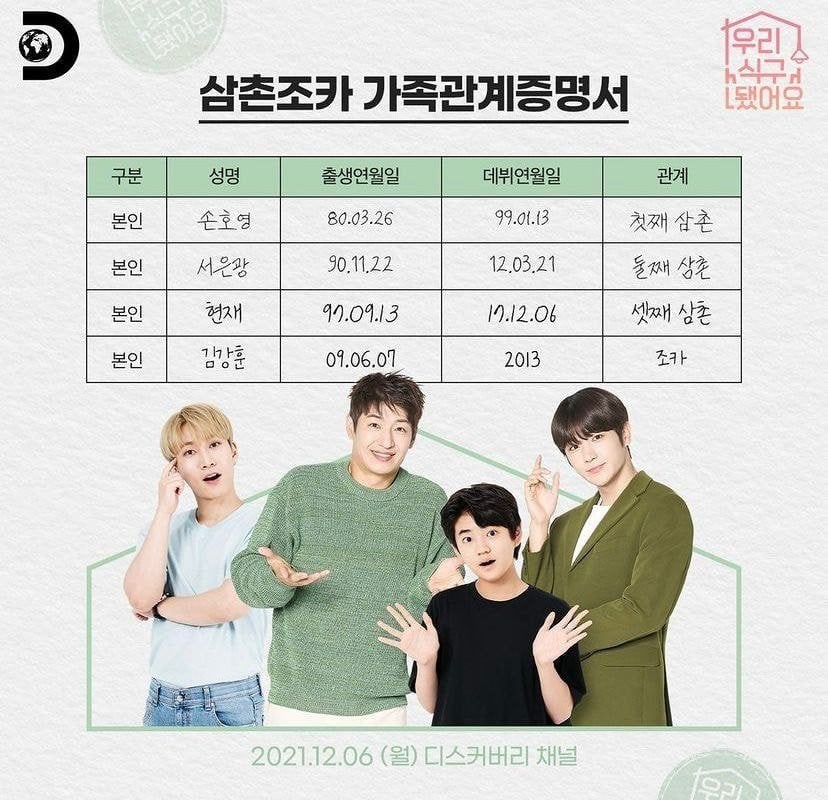 What do you think about the format of the new reality program 'My K-Star Family'?