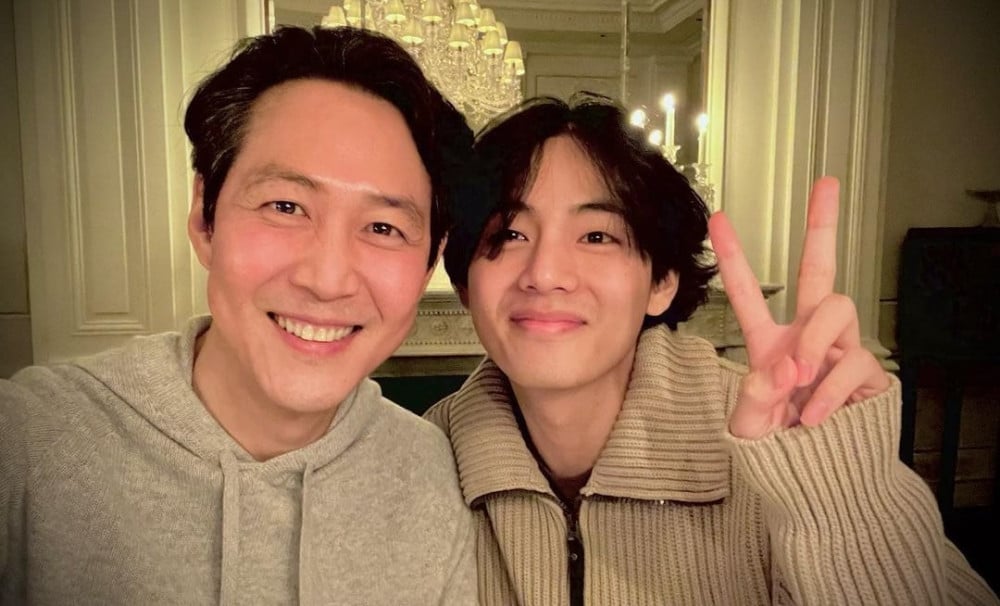 Actor Lee Jung Jae and BTS' V surprised many by posting their selfie.

On December 27th KST, Lee Jung Jae updated his Instagram without any particular caption. In the picture, Lee Jung Jae is seen with BTS member V, looking comfortable with each other. Many fans from all over the world shared their unexpected but pleasant surprise in the comments.
Some of the comments include: "Where did V meet Lee Jung Jae lol He literally makes friends with anyone who comes across with him"
"I can't believe Lee Jung Jae is almost 50. Looking good daddy"
"I can see them taking this one picture and calling it a day lol"
"I want to know how they got to meet each other"
"Pride of Korea united lol"
"They are so cute"