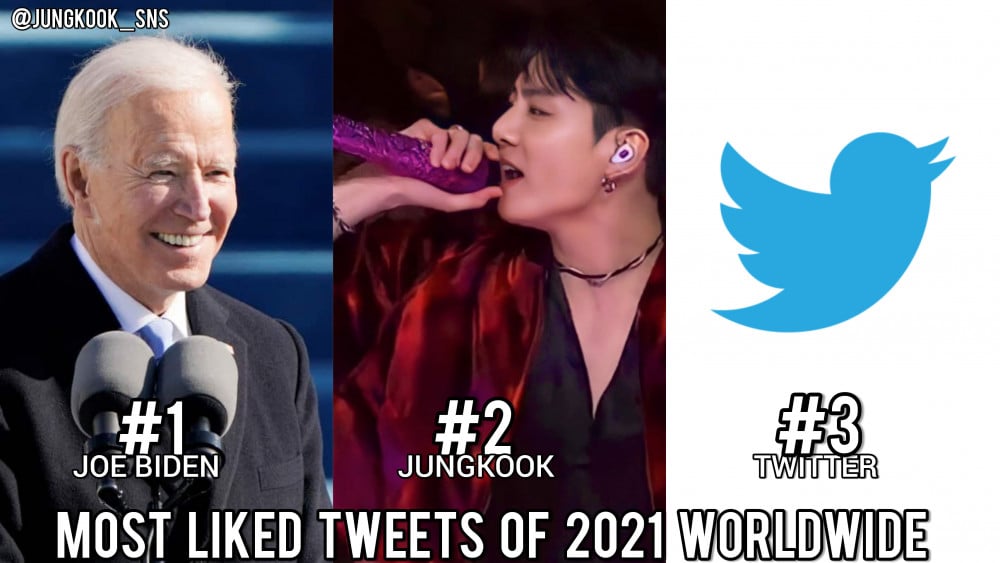 BTS's Jungkook is often in the limelight for music achievements and his records on several social media platforms. He again shows off his popularity after Twitter data announced the year-end records.
Jungkook's blonde selca tweet from 2021, which has 3.2M likes, became the most-liked tweet of the year by an Artist and #2 Most Liked Tweet of 2021 overall, following Joe Biden as announced by Twitter officially.
as literally everyone flocked to Twitter on that fateful day in October, proving that less is sometimes more when Tweeting."
'TWITTER KING JUNGKOOK' and 'CONGRATULATIONS JUNGKOOK' trended Worldwide as fans celebrated the significant achievement.



K-Netizens also congratulated Jungkook and were in awe of how his selca with the single emoticon became the #2 Most Liked 2021 tweet competing with Joe Biden.