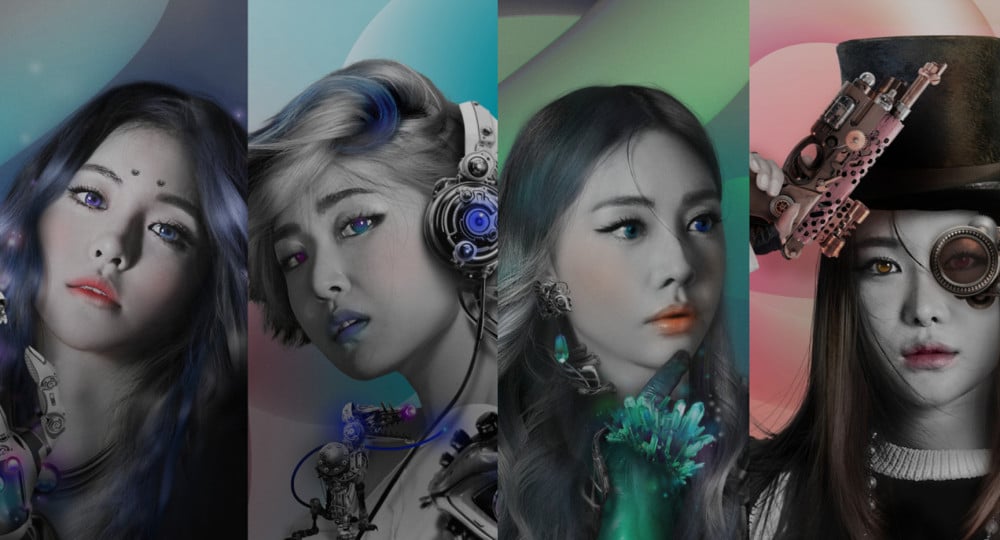 Brave Girls has joined the metaverse universe.

On December 14, Brave Entertainment announced the issuance of the NFT by opening the 'M.Brave Girls' NFT banner with the metaverse universe.

'M.BRAVE GIRLS' NFT consists of 'M.BG.461993', 'M.BG.9121990', 'M.BG.7191992', and 'M.BG.521991' intelligent machine-human M Brave Girls. It consists of four works that tell the story of a long journey that M Brave Girls go on to become more human. The girls have been reborn as a special visual by adding elements of steampunk, cyberpunk, period, literary, and sci-fi fantasy that well represent its worldview.
Brave Girls' song, "Rollin," which was released four years ago, succeeded in gaining belated popularity earlier this year. The girl group quickly rose as an icon of hope, causing a special 'Rollin' syndrome. Also, last summer, the girl group released "Chi Mat Ba Ram" and established itself as the representative summer queen of K-pop. The group is showing dazzling performances by appearing in various broadcasts, commercials, and awards ceremonies with positive and bright energy.


NFT (non-fungible token) is a unique and non-interchangeable unit of data. It is made possible to trade by giving unique recognition values to assets using blockchain technology to digital content such as photos and videos. Recently, digital artworks, online sports, and game item trading are gradually expanding.
'M. Brave Girls,' will be uploaded and sold on Upbit for 24 hours starting from noon on December 17. Sales will end early when the artwork gets completely sold.