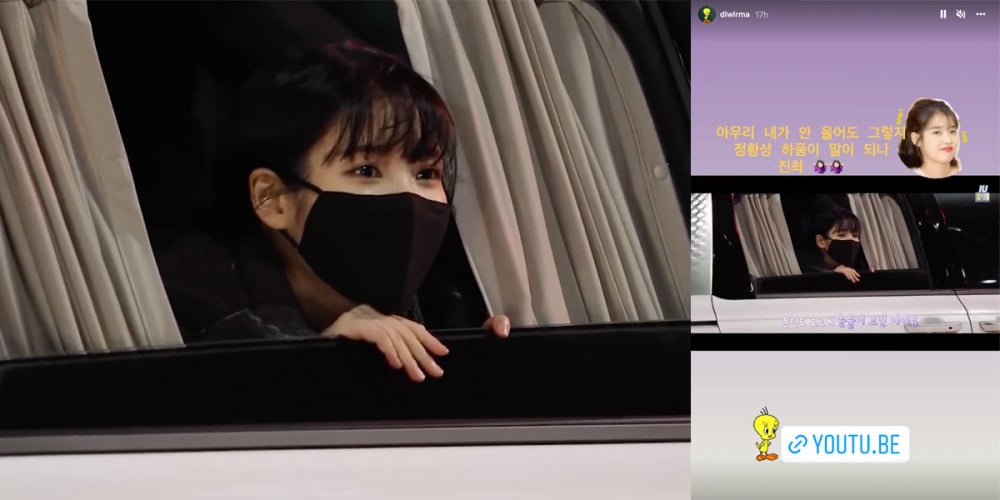 On December 22, IU clarified the rumors that she became teary after seeing her fans on the way back home after the '2021 Melon Music Awards'.
On this day, IU shared a behind-the-scenes video from her attendance at this year's 'MMA's via her official YouTube channel. The singer took viewers backstage as she pre-recorded her performance stages, and also revealed backstage moments before accepting various awards, plus more.
At the end of the video, IU was seen stopping outside the venue in her vehicle to greet her fans, who were waiting for her. The fans cheered for IU and greeted the singer with loud voices, and IU rolled down her window so she could wave to each one. Seeing the fans close up, however, unexpectedly brought IU to tears, as it was explained through the captions, "Although she did not shed the tears, IU realized that tears had welled up in her eyes without her knowing after seeing her fans waiting for her outside for the first time in a very long time. She had no idea that the tears welled up in her eyes would be caught on camera."
But when rumors of IU getting teary in front of her fans first sparked up after the 'MMA's, some fans didn't believe it! Because seeing IU in tears is such a rare occasion even in the most emotional moments, some fans claimed, "She just yawned", or "It must be because the chilly wind got in her eyes."
Soon after releasing the behind-the-scenes video, IU also took to her Instagram story to cutely scold(?) her fans. She said, "All the Uaenas who said that I yawned, come forward. Yes, I don't cry often, but based on the situation, does it make any sense at all that I got teary because I yawned right then!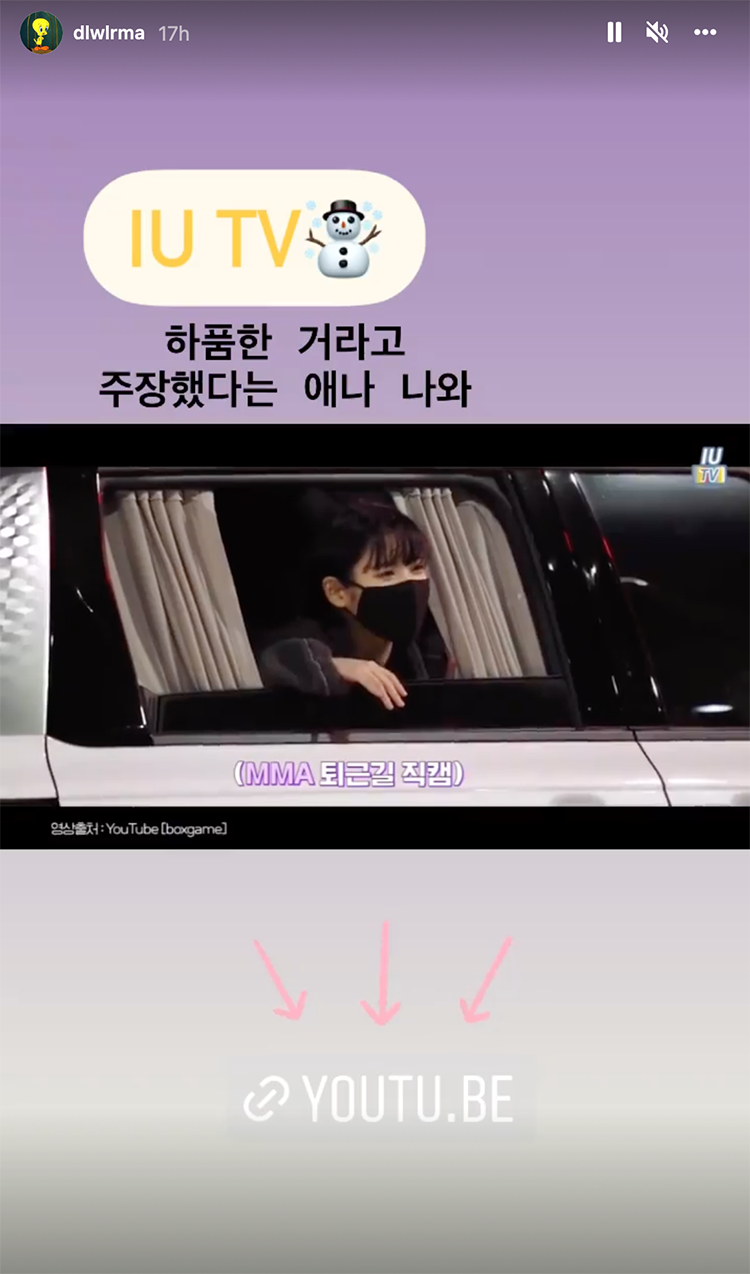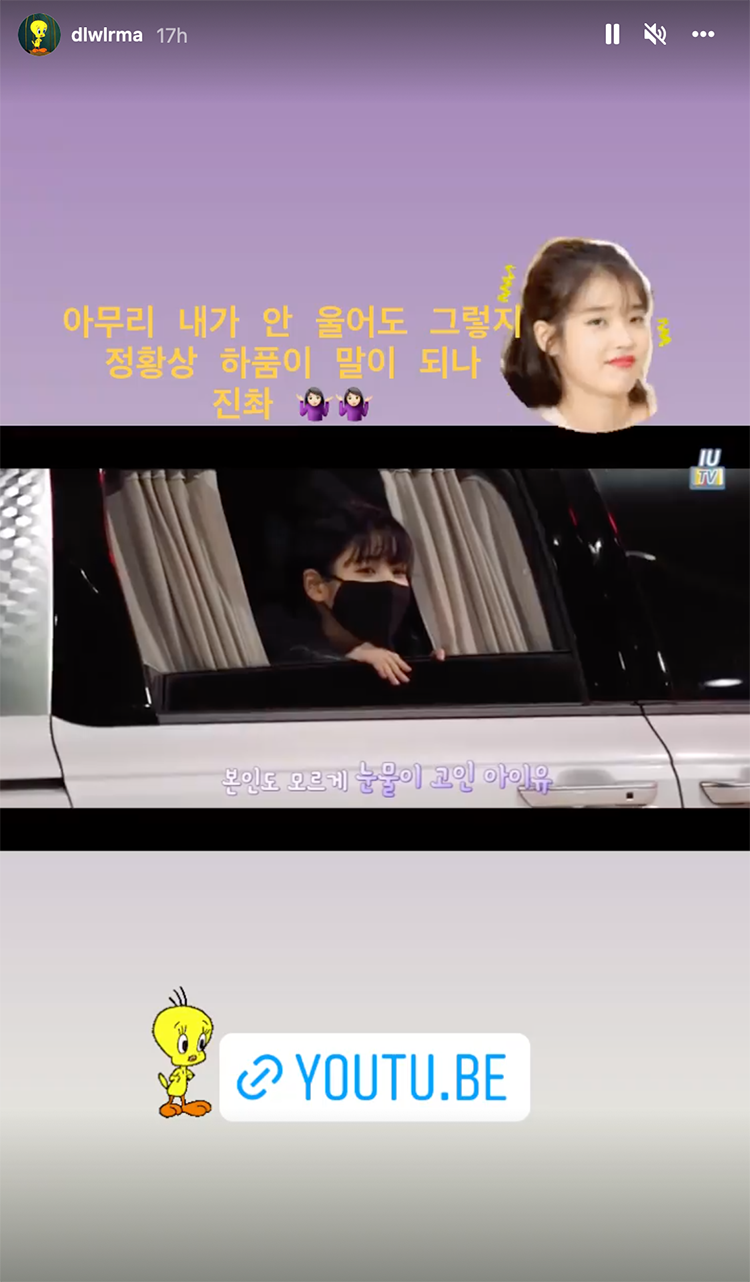 You can watch IU's full behind-the-scenes video from the '2021 MMA's, below!