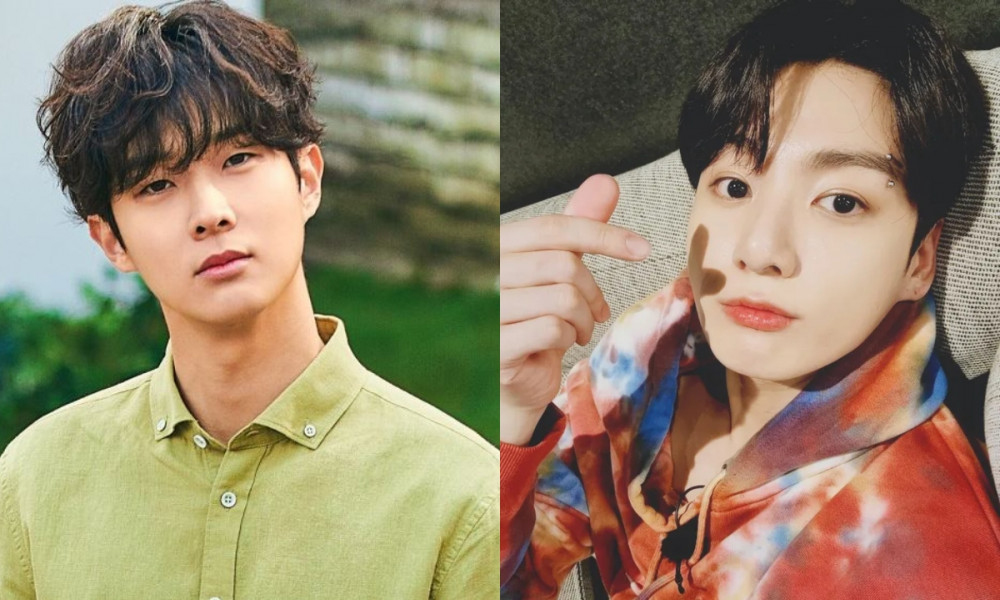 Netizens were fascinated by actor Choi Woo Sik liking BTS member Jungkook's Instagram posts.
On December 22, one netizen created a post on an online community forum titled, "Choi Woo Sik pressing heart on Jeon Jungkook's Instagram is fascinating." The netizen included a photo which showed that Choi Woo Sik had liked an Instagram post made by Jungkook. Here, the netizen wrote, "I knew he was close with V Lolll. With [Choi Woo Sik] following Jungkook, and the fact that I am both BTS' fan and Choi Woo SIk's fan, this feels so cool."

In response, some of the netizens commented:
"It's kind of cool Lolll Please show off your friendship a lot more."

"Choi Woo Sik's existence itself somehow is just so frickin' cute."

"The two of them are for some reason so cute Lolll."

"Ah for reasons unknown, this is so cute Loll."

"It's nice seeing the two of them."

"Even if they're not friends, it's possible [Choi Woo Shik] is a fan of Jungkook."

"Maybe they became friends because of V?"

"I became a fan of Park Seo Joon, so I became a fan of Choi Woo Sik and thus, I became a fan of BTS. But V and both of them are close, so it's so fascinating and nice to see."

"Please show off more of your friendship!"