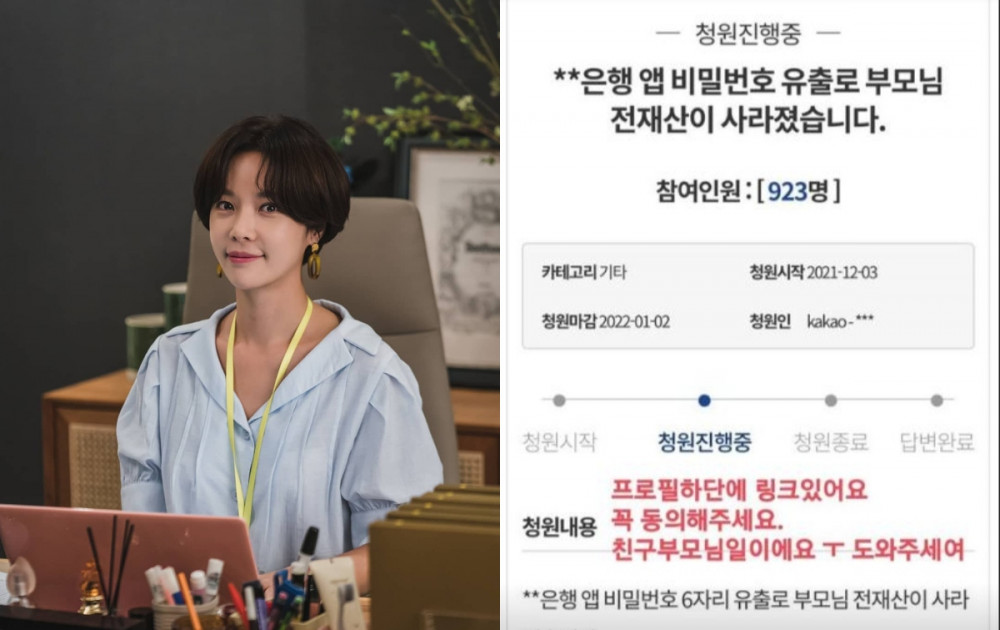 Hwang Jung Eum showed support for her friend, whose parents recently went through an unfortunate event.

On December 15, Hwang Jung Eum took to her personal Instagram to upload a screenshot of an ongoing national petition titled, "My parents' entire savings disappeared due to a bank account password leak". Here, Hwang Jung Eum wrote, "There is a link in my bio. Please support it. This is an issue concerning my friend's parents TT Please help them."

In the petition, a description read, "There was a bank account where my 70-year-old father, who lived very responsibly with no embarrassment, had saved money from working his lifelong career as an office worker and from the land he inherited from his grandparents that he recently sold, which he didn't even pay the tax for yet. We still can't believe it. Our family still thinks it's all a dream when we sleep and then open our eyes."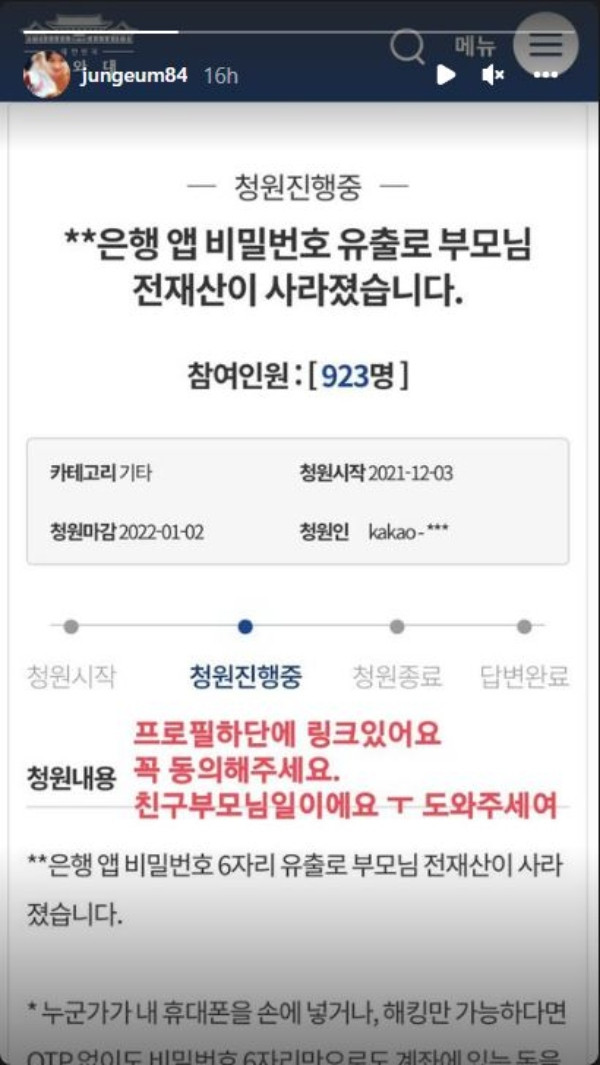 In response, some of the netizens' comments included:
"This doesn't feel like another person's business because it also happened to my family TT."
"What, does this even make sense..? TT So scary...password leak?"
"Oh no..."
"I signed the petition."
"Which bank is this?"
"What do they do? TTTT"
"It must be voice phishing, so scary."
"This is seriously so scary...is there even a way to prevent this from happening?"
"Oh no, they probably can't get that money back TT."
"They must have pressed [a link] on a phishing text message connected to a phishing app TT."