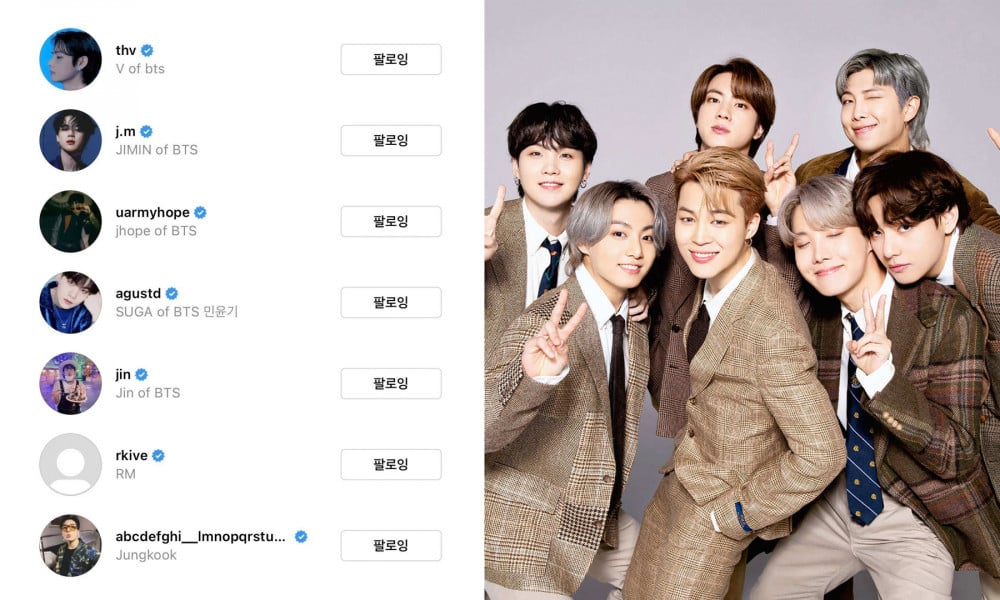 On December 6, the BTS members surprised their fans by opening their own individual Instagram accounts.

Over the seven years of promoting, the BTS members did not have individual accounts and only had the group account managed by the agency. Many fans have been waiting for this moment for a long time and quickly moved to follow the members' pages.
Netizens also gathered their attention to the members' accounts. In particular, many drew their attention to the member's Instagram usernames. Netizens were impressed with the creativity of Jungkook's username (the whole alphabet except for "j" and "k") and were astonished at Jin's username just being "Jin."
Netizens commented, "Omg, Jungkook's username is so cute and creative," "I'm so excited that I'm shaking," "I'm so happy," "How did Jin get his username?" "Did Jin buy that username?" "I love Jungkook's username, how can he be so creative?" "Jungkook's id stands out so much," "How did Jin get that username?" "I think Jin has the rarest username," "J-Hope's username is very sensible," "This is so fascinating," "Ordinary users can't have such a short username. I think HYBE and Instagram already worked something out," and, "I can't believe BTS members finally got their individual Instagram accounts."