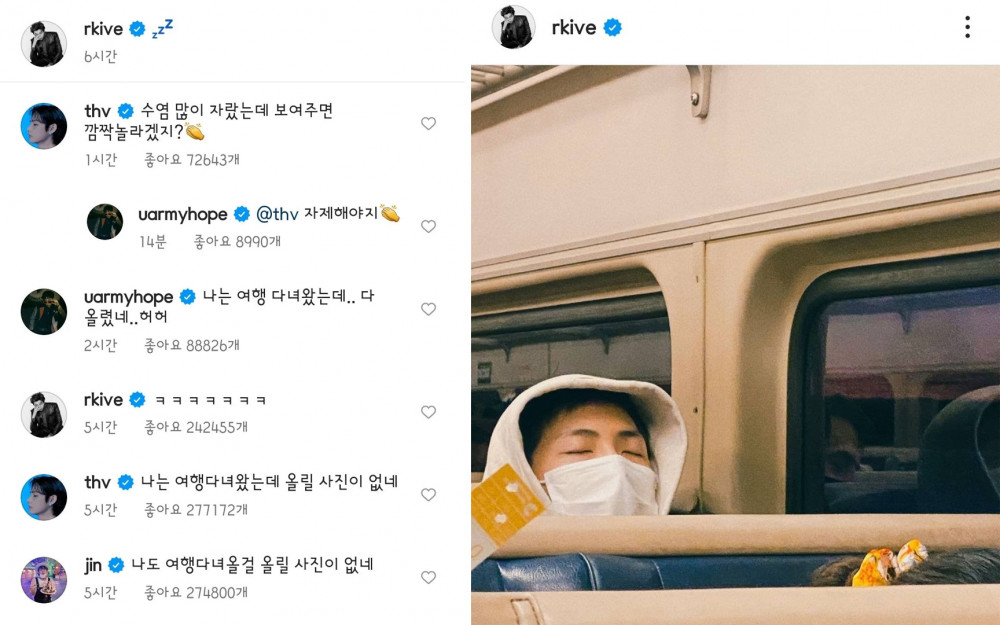 This year, BTS members surprised their fans by opening their personal Instagram accounts.
Many fans were excited to hear the news that the members were able to open individual accounts for the first time in seven years since their debut. Ever since the members opened their own Instagram accounts, they have been active on the platform, posting photos and leaving comments on each other's accounts.
Recently, fans found the members' interaction on the social media platform very adorable as the members were using the comment section as their group chat and communicating about various things.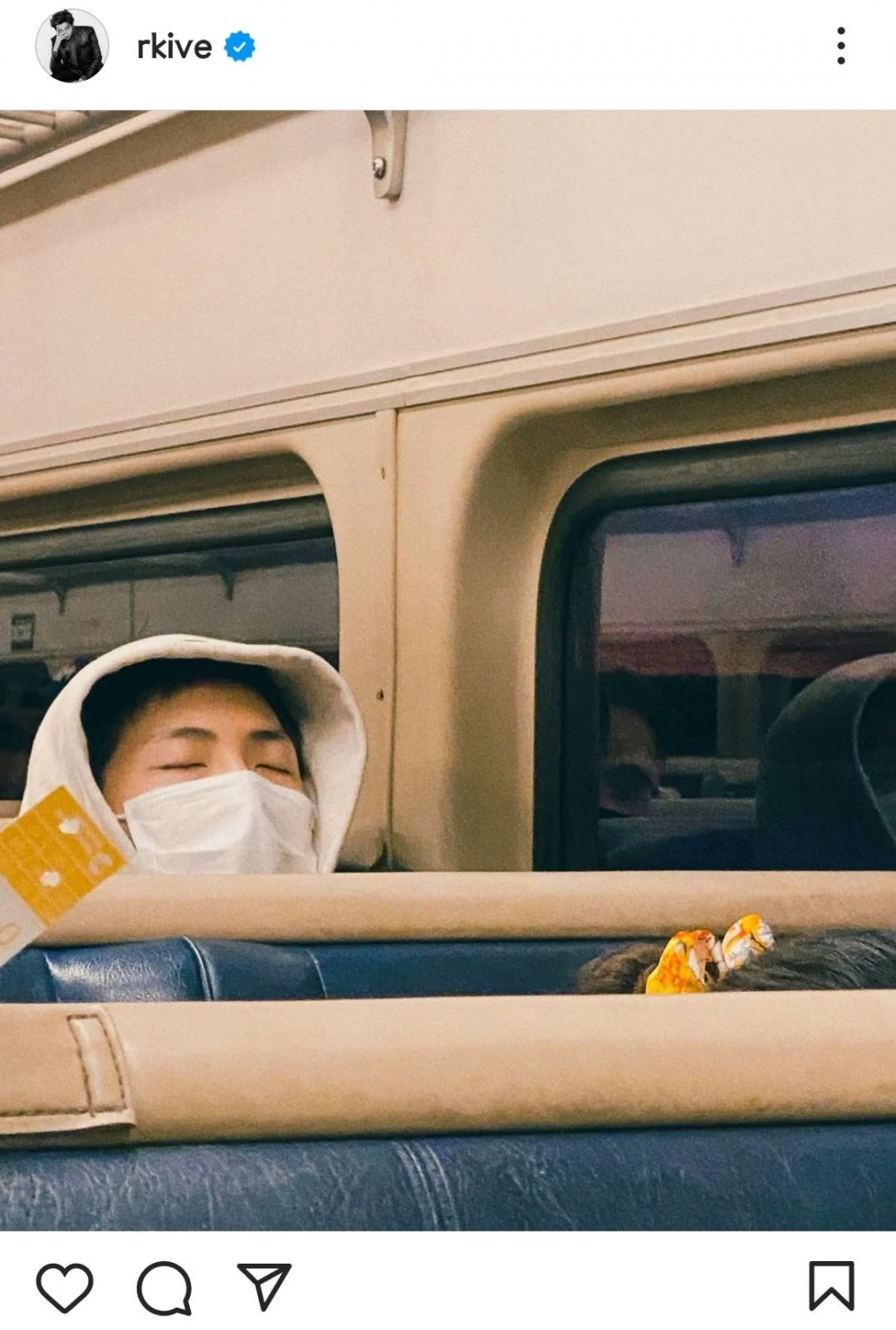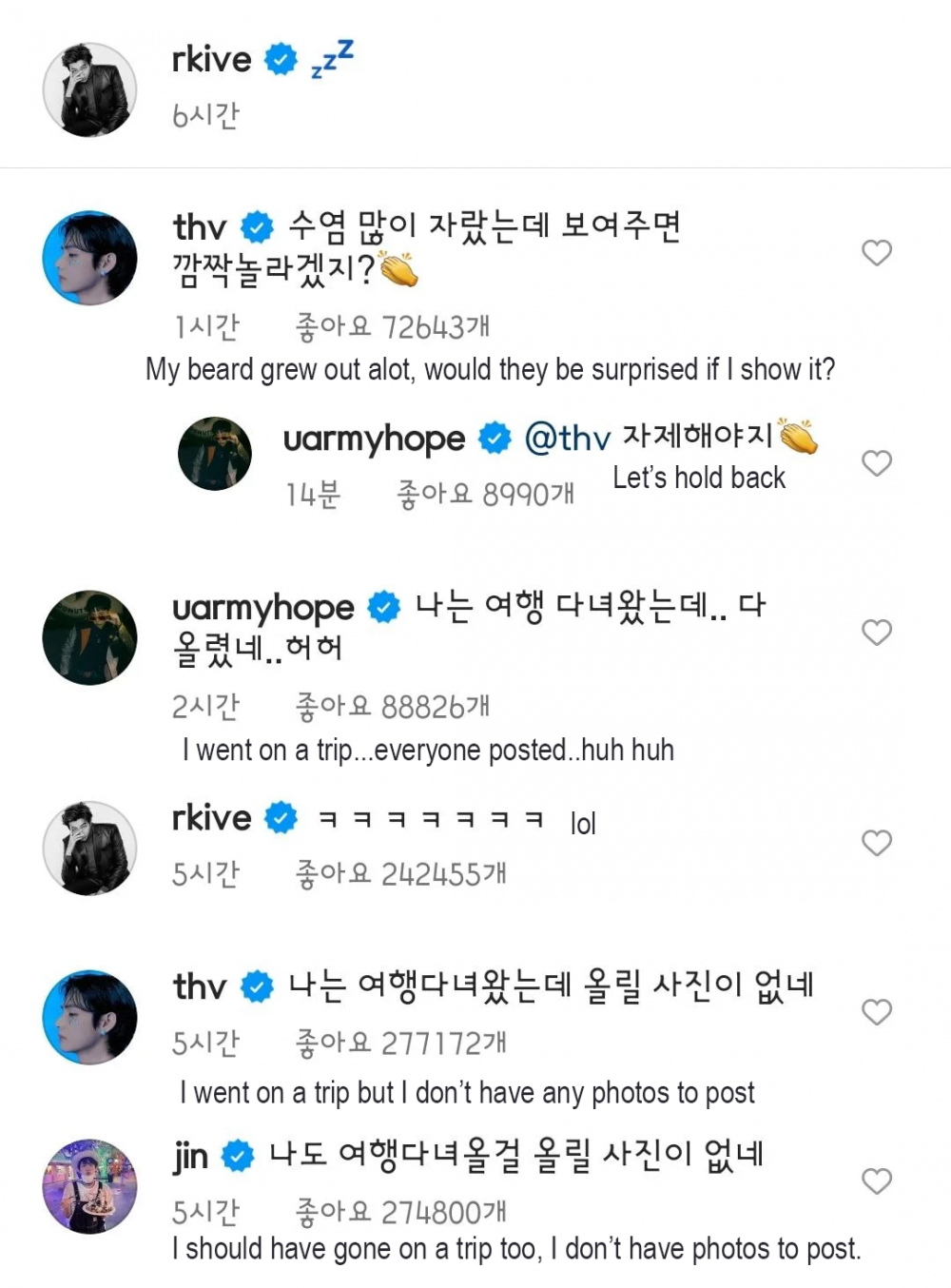 Netizens commented, "They're so cute," "This so adorable," "They're using the comment section as if it's group chat," "I can see each of their personality in the comment section," "I find them so hilarious," "this is why it's so good to be part of their fandom," and "I laughed reading their comments."