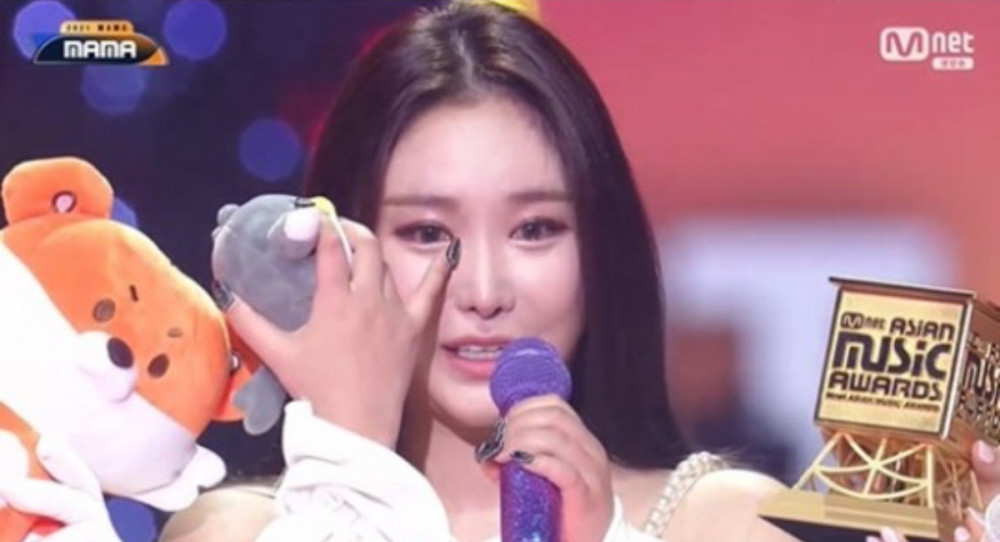 Brave Girls had a wild ride this year–from a group that was on the verge of disbandment to a group that climbed back on major music charts, sweeping every chart with their song 'Rollin'' which was released back in 2017.

In the 2021 Mnet Asian Music Awards (MAMA) held at CJ ENM Studio Center in Paju on December 11, Brave Girls were awarded the KTO Breakout Artist Award.

While giving their acceptance speech, member Minyoung gave a tearful acceptance speech, "My heart is beating so much right now. In fact, Brave Girls were set to be disbanded this year..."

She continued, "MAMA is an award ceremony that I have always wanted to attend even before I became a singer. We are here today, not just because of our efforts, but more thanks to because of the many people who supported us. We will show you an even better side of us in the future."

Along with the award, Brave Girls performed with their hit song "Rollin" along their new song "Chi Mat Ba Ram."
Watch Brave Girls' red carpet video and performance at 2021 MAMA below!
Congratulations Brave Girls!