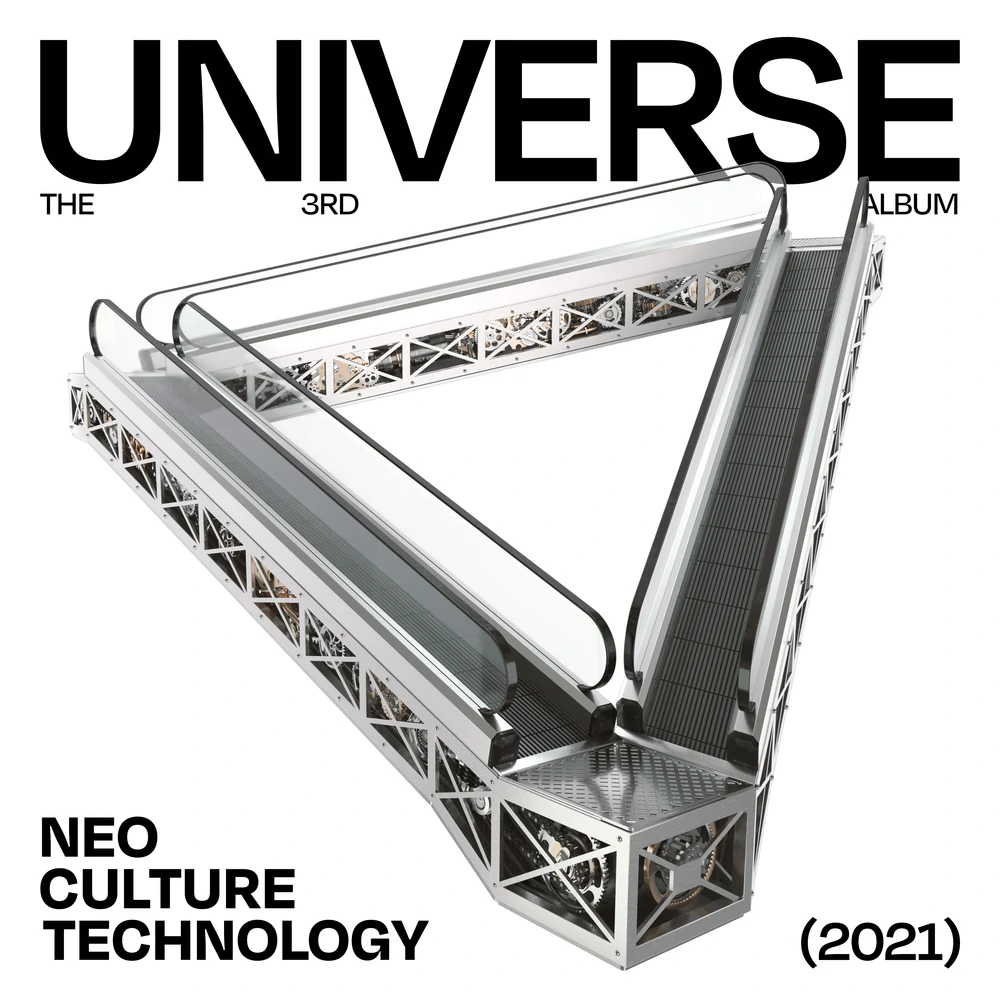 [This review reflects the opinions of the author and not necessarily those of allkpop.]
Track List:
1. New Axis
2. Universe (Let's Play Ball)
3. Earthquake
4. OK!
5. Birthday Party
6. Know Now
7. Dreaming
8. Round&Round
9. Miracle
10. Vroom
11. Sweet Dream
12. Good Night
13. Beautiful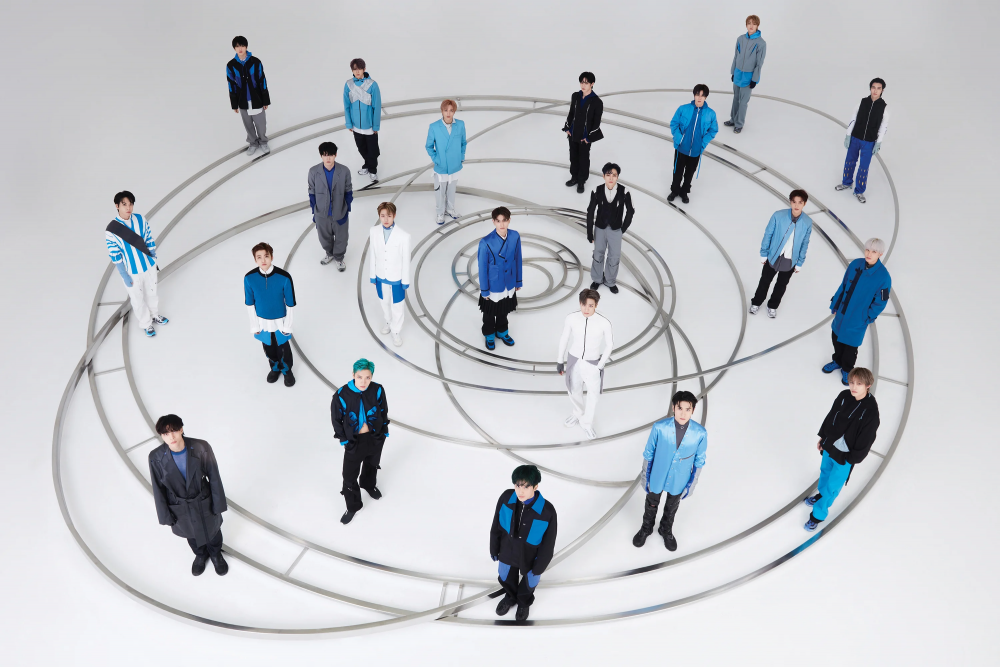 NCT returns with their latest full-unit comeback release, UNIVERSE. This 13-song full-length album showcases a few new sides of NCT with unique unit compositions and fresh new songs. Opting to showcase a "New Axis," the album opens with a bass-booming overture that demands attention and sets the stage for an intriguing number of songs that have concepts ranging from sweet to intense. "New Axis" lays an intense foundation down that garners curiosity for the rest of the release.
Suddenly we're met with an intensely loud 'let's play ball!' on "Universe (Let's Play Ball)." This song is a little rough around the edges for just how jarringly aggressive the chanting is, but the composition overall is intricate, and the chorus is moving in a self-assured way. I would say that the 'let's play ball!' may dissuade you from completing the song, but I implore you to hear it out into the chorus to make a decision, whether negative or positive. This edgy and somewhat ballsy concept of aggressive confidence is stretched a bit further with 127's "Earthquake." I wasn't a big proponent of this song until watching The Link and hearing it in a concert setting. The energy brought forth is synergistic with an excited crowd and is best felt in that setting.
Now, the album offers a mix of many concepts, but modern hip-hop, "OK!" is without a doubt the group's strongest song. After reading some reviews of UNIVERSE, every netizen felt the same that "OK!" is really and truly the album's most satisfying track. From the unique and sleek instrumental to the expertly crafted rap and harmonies, this song is comprised of a unit that has unrivaled teamwork. The largest strength of "OK!" comes from the members' ability to know each other's strengths and capitalize on them. Taeyong is an excellent example of this song as his rap on the bridge is perfectly punctuated against the vocalists.
"Birthday Party" tries to capitalize on the bass-booming impact of "OK!" but it doesn't quite hold up against its tracklist neighbor. Intensely frenetic, this song hosts a number of oddly shaped raps and somewhat overstimulating vocal delivery. Though not unlistenable by any means, "Birthday Party" is a bit jarring. Mainly because the sugary sweet pop song, "Know Now," manages to make you forget about "Birthday Party" instantly. "Know Now" boasts an R&B pop sound that feels as good as it sounds.
NCT DREAM pre-released "Dreaming" earlier alongside 127's "Earthquake" and WayV's "Miracle," and of the three pre-releases, tropical house and progressive "Dreaming" made the best impression. It has an appropriately intense drop punctuated by expertly crafted high notes and harmonies. It's somewhat music box instrumental sticks. In contrast, "Miracle" opts for a much more feel-good pop sound. A bit more demure and mid-tempo than the songs on the tracklist prior, "Miracle" is bouncy and feel-good.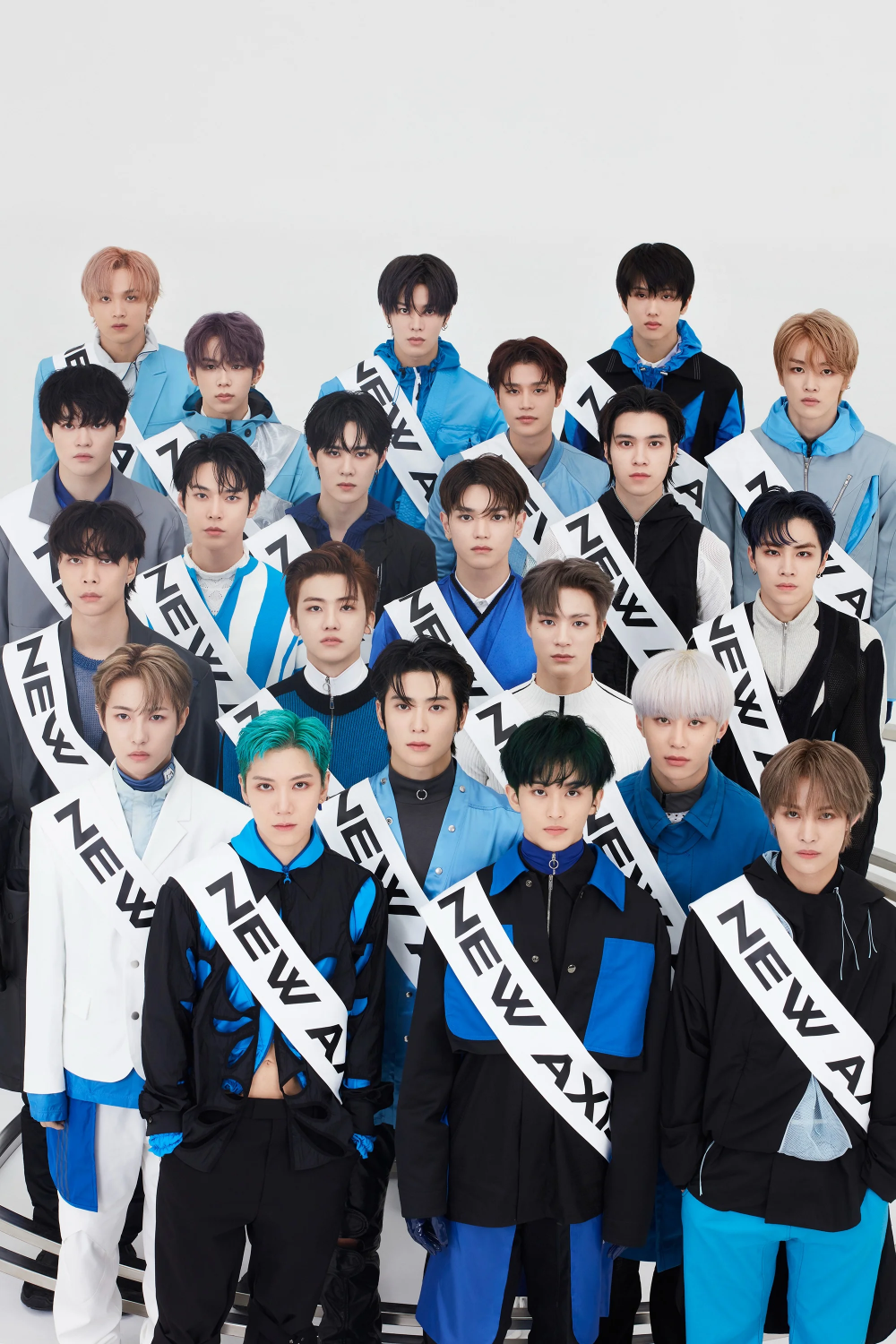 "Round&Round" lies between Dream and WayV's songs and offers a slower refresher track that focuses on stable vocalists rather than charismatic rappers. The song is EDM-tinged, but not overly loud and is a good show of the group's ability to tone down aspects of their performance in favor of a more unplugged vocal.
The four songs that end the album are "Vroom," "Sweet Dream," "Good Night," and "Beautiful." Gone is the album's forcefully impressive intro as the concept shifts into a much sweeter sound overall. "Vroom" boasts a classic K-Pop boy group sound with a cute and playful lilt. Almost a bit childish in nature, "Vroom" lays down the foundation for the downtempo R&B song "Sweet Dream" to follow. NCT chose all the members with the silkiest vocals for "Sweet Dream" to gift fans with a true auditory treat. Every lyric is sung with intention, and it comes across when listening to it. Challenging, but simple.
"Good Night" is another natural song progression into a ballad, one that I felt was long overdue on the tracklist. Laced with emotion and filled to the brim with vocally-challenging singing, SM Ent. never fails to prove that if their idols can do anything- it's sing. "Beautiful" ends the album with its inspiring message and uplifting sound. Though "Beautiful" doesn't boast the most unique concept or song arrangement, the song is moving in its spirit, which I feel gives it an epic overall encouraging emotion.

MV REVIEW
For this somewhat theatre-style song arrangement, "Beautiful" has a sweet MV that reflects the energy evoked in the song. Meant to feel as visually warm as the song feels, this MV isn't fussy or convoluted in any way as it chooses to focus on simple and somewhat everyday shots of NCT. Instead of the group's signature booming charisma and intensity, smiles and harmonies fill up that quota instead. "Beautiful" is both easy to listen to and easy to watch despite its familiar feeling concept.

MV SCORE:
MV Relevance…..8
MV Production…..8
MV Concept……..8
MV Score: 8.0
ALBUM SCORE:
Album Production…...9
Album Concept……...9
Tracklisting…………...9
Album Score: 9.0
Overall: 8.5