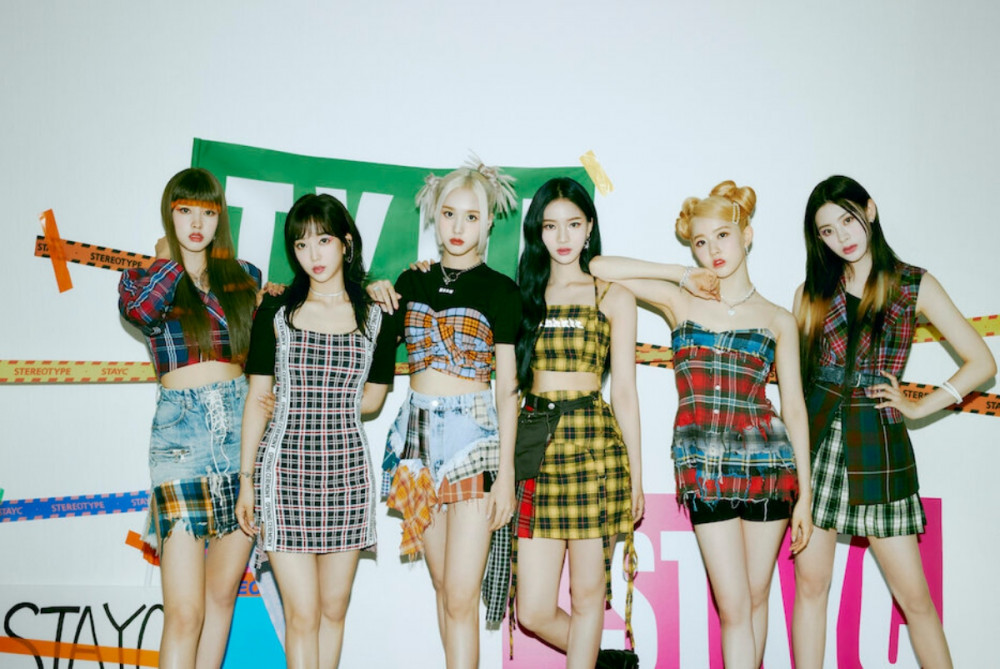 STAYC were selected as Spotify's 'EQUAL Global Artist of Month'.

Spotify launched their 'EQUAL' campaign in March 2021, promoting gender equity in the music industry. This campaign encourages the initiatives made to improve the imbalanced ratio of female to male artists, and raises the voice of women creators from all around the world.

As the representative group for female artists in Korea, STAYC sat down with Spotify's newsroom 'For the Record' and discussed the female artists they look up to, as well as their own creative processes. In their interview, the STAYC members mentioned Girls' Generation as the group they are constantly inspired by, and revealed that they practice their singing skills with songs by Doja Cat, Little Mix, and Bebe Rexha. Further, they encouraged women artists to express their music "freely and proudly".
WIth more than 2 million monthly listeners on Spotify, STAYC have been gaining wide recognition from global fans. Thus, STAYC's advocacy for women artists and creators mark an important moment for the global music industry.