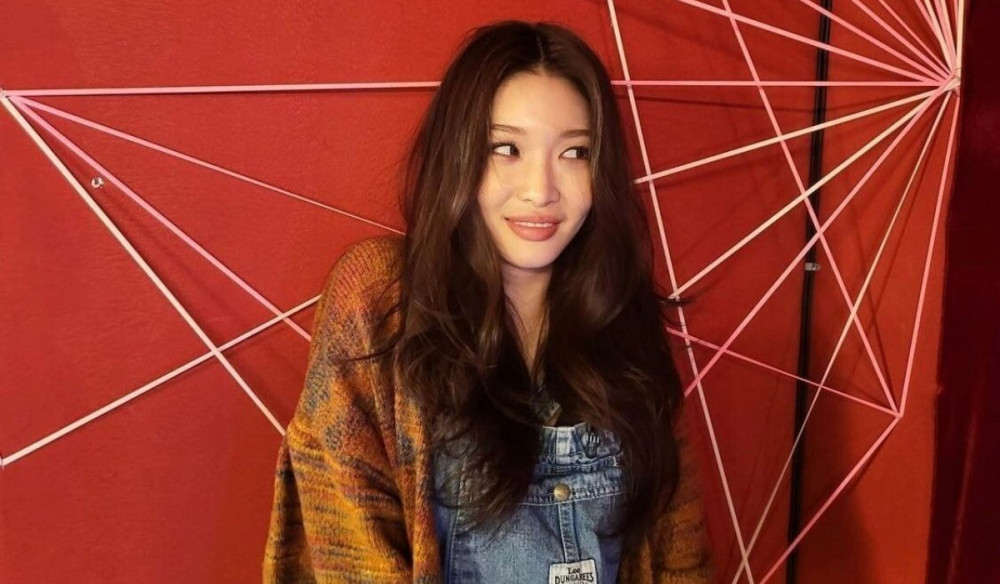 While Kim Chung Ha is gearing up for her comeback, some netizens are speculating whether or not her face has changed recently.

On November 26th, Kim Chung Ha made a guest appearance on Park Myung Soo's YouTube channel. The video revealed the behind-the-scenes of Park Myung Soo taking teaser pictures of the idol for her upcoming comeback.
However, some netizens noticed there was something different about the star's face, saying:
"Did she lose more weight? She's still pretty but something is off"
"Maybe she had a lip injection?"
"Something about her lip and eyes is unnatural"
Others disagreed saying she looks the same and even if she did get something done for her comeback it's none of our business.
Meanwhile, Kim Chung Ha will return on November 29 at 6 PM KST with her new digital single 'Killing Me.'