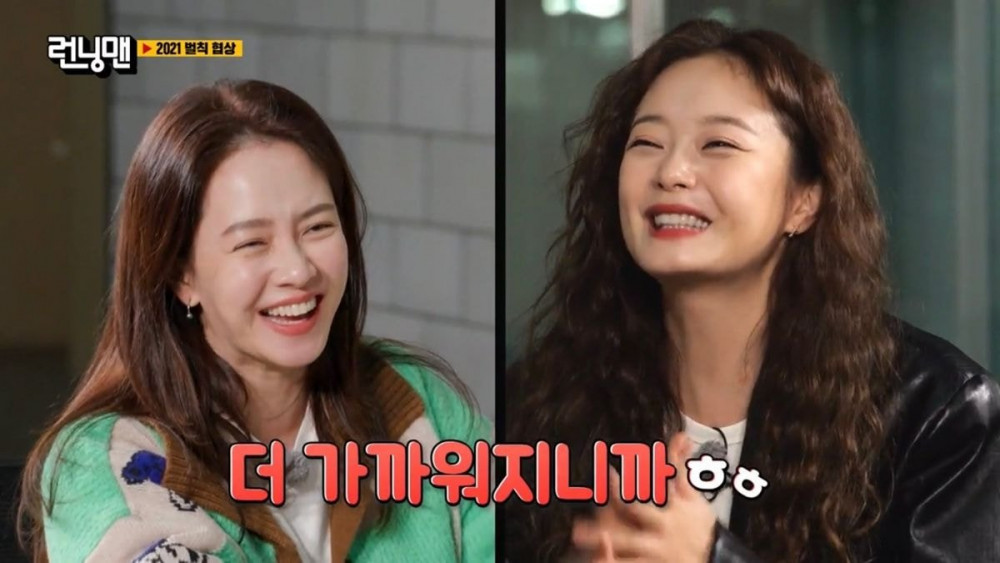 Netizens are finding Jeon So Min and Song Ji Hyo absolutely adorable for their close friendship.
On the latest installment of 'Running Man', Song Ji Hyo passively revealed that Aiki, from Mnet's 'Street Woman Fighter', texted her after their first encounter through the SBS program.
However, when Song Ji Hyo said that she and Aiki became quite close after "washing up" together, her friend and colleague Jeon So Min suddenly remarked: "Unnie! How come you don't wash/bathe with me?"
Dumbfounded, Song Ji Hyo responded: "What do you mean? You and I have washed together a lot."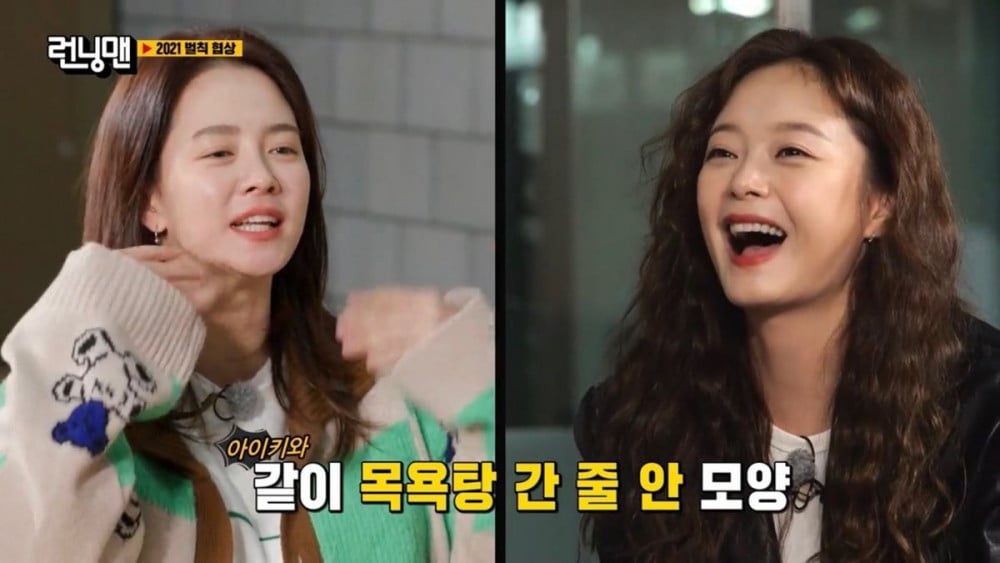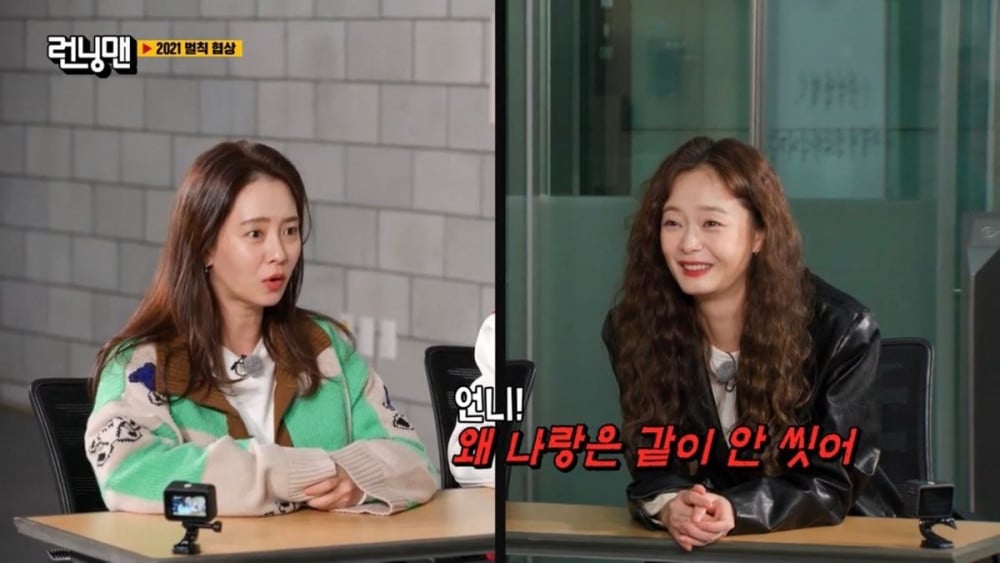 A few seconds later, Jeon So Min realized that Song Ji Hyo and Aiki had simply washed their hair and face together after the recording of 'Running Man'. Their colleagues also soon realized that Jeon So Min was thinking about bathing together at a public sauna or a bathhouse.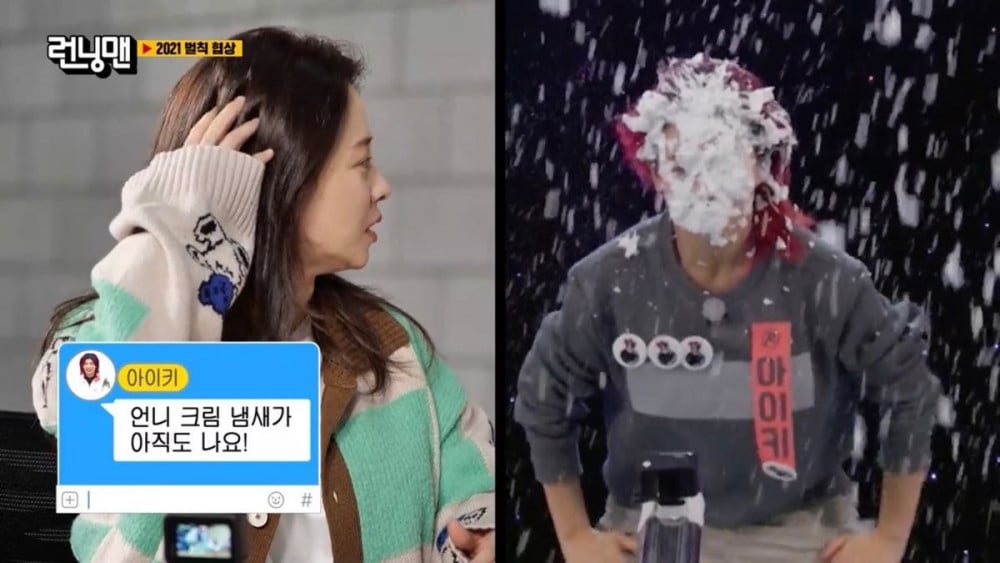 Seeing this, the cast of 'Running Man' and the viewers found their Jeon So Min's little 'jealousy' absolutely endearing. A netizen on an online community forum shared a few GIFs of the two co-stars together, resulting in a festival of comments expressing how "cute" they are.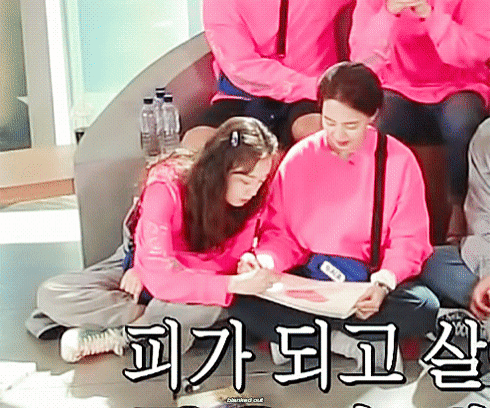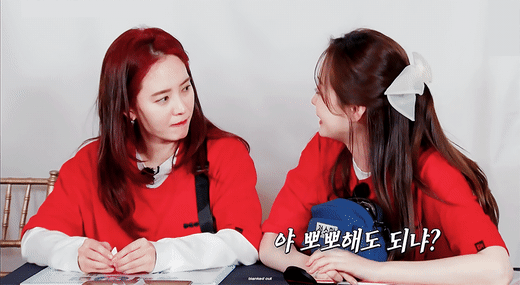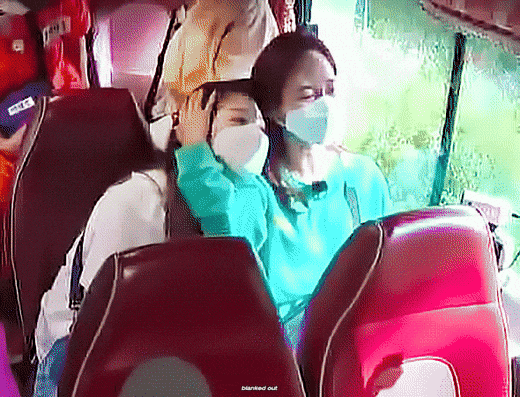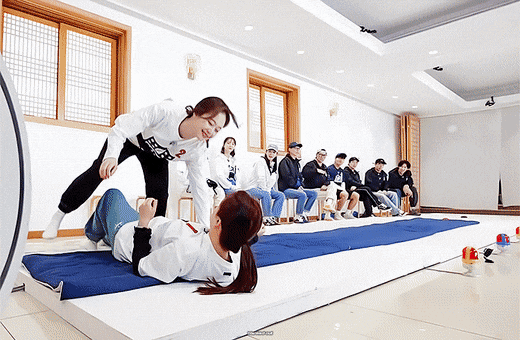 Check out the clip from 'Running Man' below!