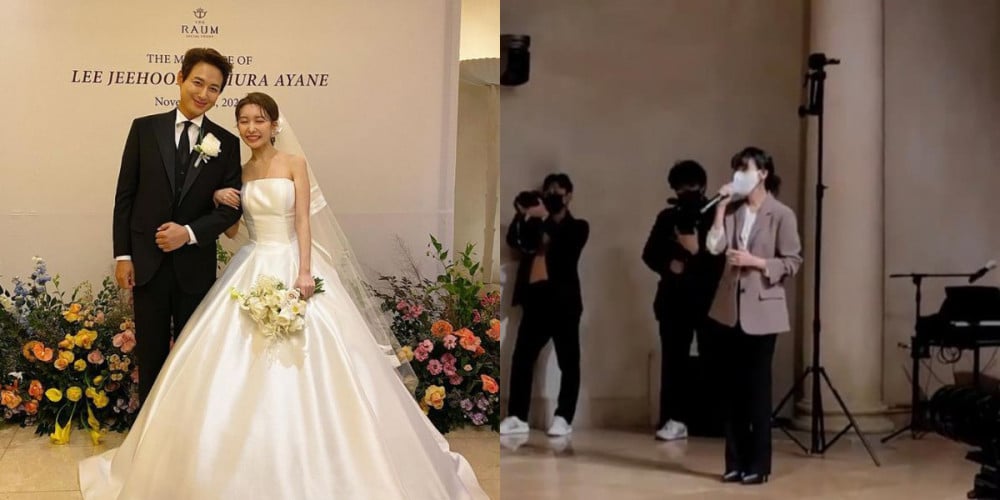 On the evening of November 8, singer/actor Lee Ji Hoon (42) tied the knot with his fiancée Miura Ayane (28) in an extravagant wedding ceremony.
Numerous celebrity guests attending the wedding ceremony as guests and congratulated the couple on their marriage, and one top celebrity even performed the congratulatory song!
The main congratulatory song perform of the day was none other than IU, a former co-star of Lee Ji Hoon. IU and Lee Ji Hoon previously worked together on the KBS2 drama series, 'You Are The Best, Lee Soon Shin!'. During the wedding ceremony, IU took to the stage and sang her remake song "Meaning of You".
Meanwhile, Lee Ji Hoon and his now wife Miura Ayane are currently greeting viewers on the SBS variety program 'Same Bed, Different Dreams' season 2.