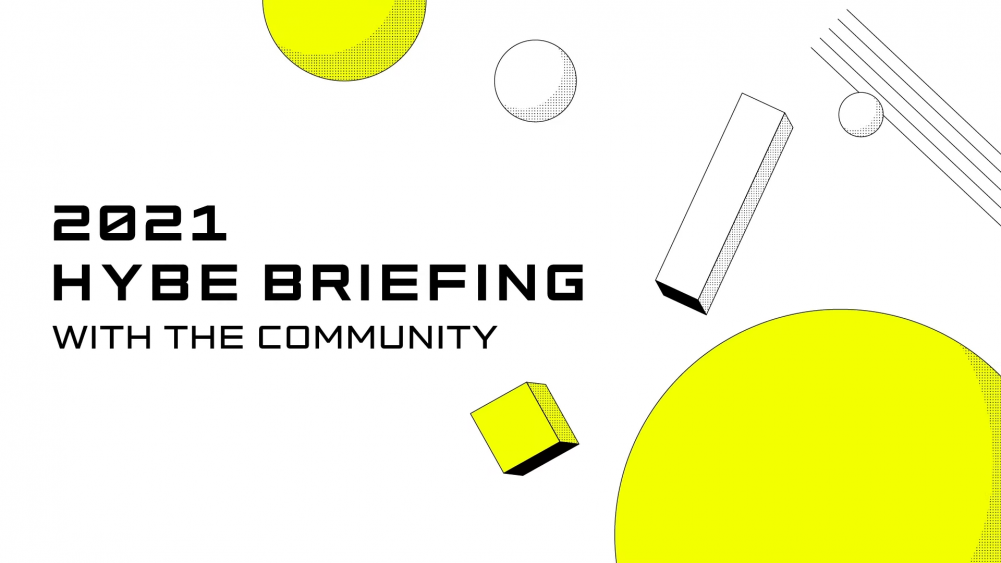 HYBE, home to BTS, officially announced they will be entering the non-fungible token (NFT) blockchain business.
Hybe will be acquiring 860,004 shares (a 2.5% stake) worth 500 billion KRW (421.6 million USD) in Dunamu, the operator of Upbit, a Korean cryptocurrency exchange, by issuing convertible bonds (CB) worth 400 billion KRW (337.3 million USD). Dunamu decided to invest 700 billion KRW (590.2 million USD) in newly issued HYBE shares through a third-party allocated capital increase. Dunamu's stake will be 5.6% of HYBE.
HYBE announced that it had made this decision to establish a long-term partnership with Dunamu and jointly promote NFT projects. With this entry into the NFT business, HYBE is expected to create digital assets such as goods by linking its representative artists such as BTS with the NFT and earn profits through this. The joint venture will have NFT digital photo cards of K-pop stars that will be traded through the Weverse app. HYBE explained they plan to get rid of existing photo cards and introduce digital photo cards that will be given unique authentication/registration numbers. In addition, they will introduce this method to their music so that each music will have a unique registration number as well.
HYBE announced the details of this new business venture through the '2021 HYBE Briefing with the Community' that was broadcast through the HYBE official YouTube channel. In the briefing session, HYBE introduced the diversification of the company's business besides entering the NFT business.

However, it seems that netizens are not happy that HYBE is venturing into different businesses other than music. Many netizens are commenting that HYBE is losing focus on music and more on chasing profits.
Netizens commented, "Why can't they just focus on their main job?" "They are losing focus on their music business," "This is the problem with going public. They have to keep making more profits to please investors instead of growing organically like they did before," "They don't even have their artists take part in music programs anymore but they are concentrating on some coin business," "If they start spreading out like this, things will go on a downturn," "Please just treat your artists better," "This is so crazy, the company is losing sight of what company they really are and what made them," "They need to stop," "What are they doing?" "They need to stop venturing into new businesses," "I bet all the artists will start jumping on the NFT bandwagon after this," "They just need to do a better job at what they're supposed to do," and "Digital photo cards? That is so crazy."