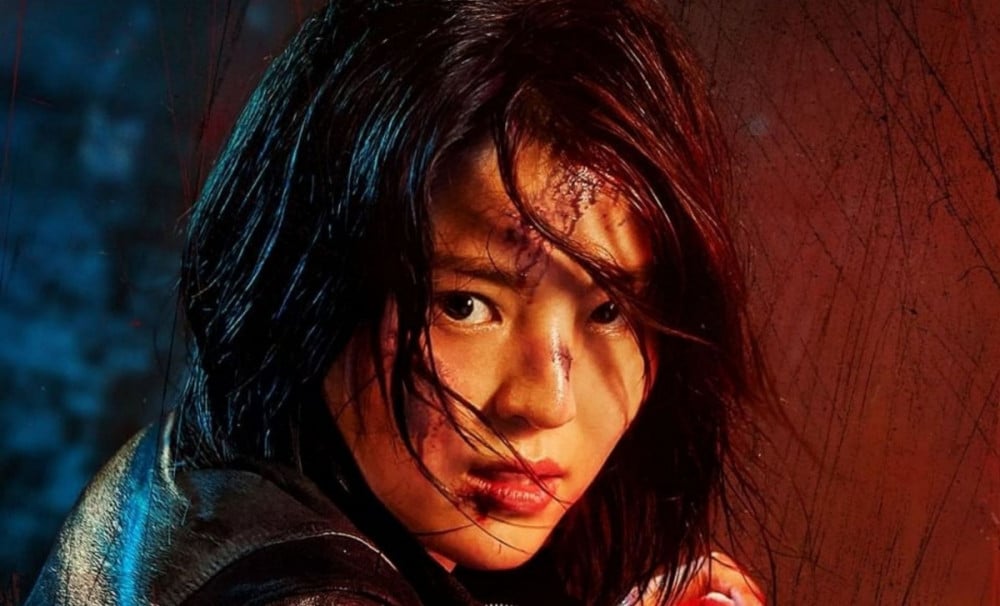 Actress Han So Hwee clarified her previous statement regarding her love scene in the Netflix original series 'My Name'.
On November 2 KST, 9Ato Entertainment released a response regarding Han So Hwee's statement, where she revealed in an interview that she didn't know there was a love scene in 'My Name' with actor Ahn Bo Hyun until the middle of filming. Her statement caused netizens to criticize the production crew, and Han So Hwee's agency has come forward with a clarification statement.
9Ato Entertainment's statement is as follows:
"Hello, this is 9Ato Entertainment.
We would like to clarify the speculations that certain scenes in the Netflix series 'My Name' were 'decided on the spot without prior consent'.
Back on October 20, actress Han So Hwee sat down with one exclusive media outlet and had stated, 'I found out about it while I was filming'. We thought this [statement] was prone to many misunderstandings. Thus, in order to clearly define the truth, we will inform you on the exact procedures that took place until the final decision of the scene.
The scene was first discussed during the pre-production stages, and there was a conversation that a bed scene could be filmed to show Ji Woo's emotional change. The script had not been completed at the time, so it was determined that the filming process would be decided on according to the emotional flow of the characters. After discussing that the scene was necessary to show the humane side of Ji Woo and would also explain the amplitude of Ji Woo's emotions, we proceeded with filming the scene after obtaining consent from both the actors and staff members. The director and writer also discussed and thought a lot about how to express the scene.
As such, the phrase 'I found out during filming' means that the final decision for the scene was made during filming, after much thought and discussions. Following [her statement], Han So Hwee had also explained the concerns, intentions, and consent of the director and writer [in her interview].

We would like to inform you that all scenes were filmed after sufficient conversations were shared between the production crew, including the director and writer, and the actors. Knowing the many concerns and difficulties that the production crew and actors endured during filming, we wanted to directly address the raised speculations.

In the future, please refrain from making false assumptions and misunderstandings related to this issue. Thank you."