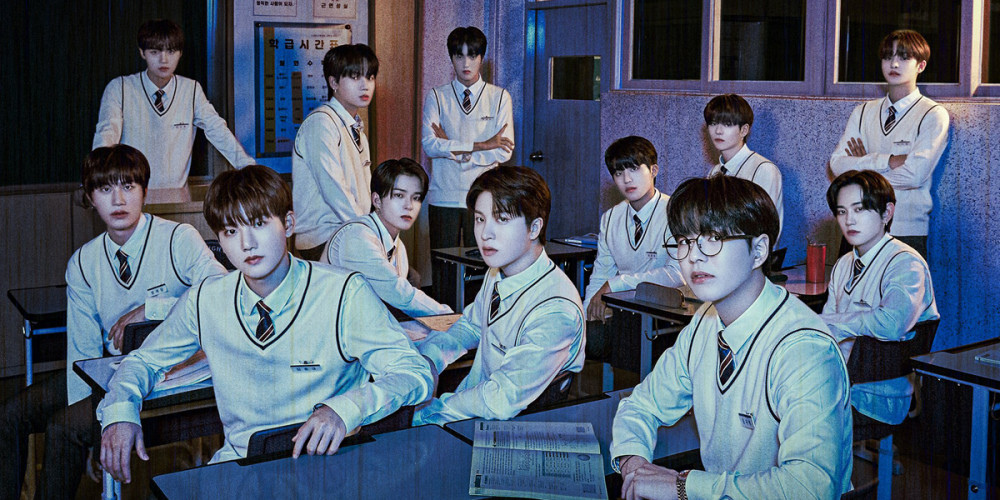 Rookie boy group TREASURE is making a comeback; but not with an album!
The boys will be kicking off a brand new web drama project later this month, titled 'My Mysterious Class'!
Previously, the TREASURE members starred in a one-part mini drama as a part of their 'Treasure Map' reality series, 'It's Okay, It's Friendship'. The mini drama soon went viral, becoming one of the most legendary episodes of 'Treasure Map' to date.
Now, it looks like TREASURE have put their unexpected talents in acting to use once again in 'My Mystery Class'! In the poster below, the TREASURE members sit in a dark classroom, wearing somber expressions. The caption at the top of the poster reads, "There is a ghost in our class."
The first episode of TREASURE's 'My Mysterious Class' is coming next week on November 12 at 10 PM KST!