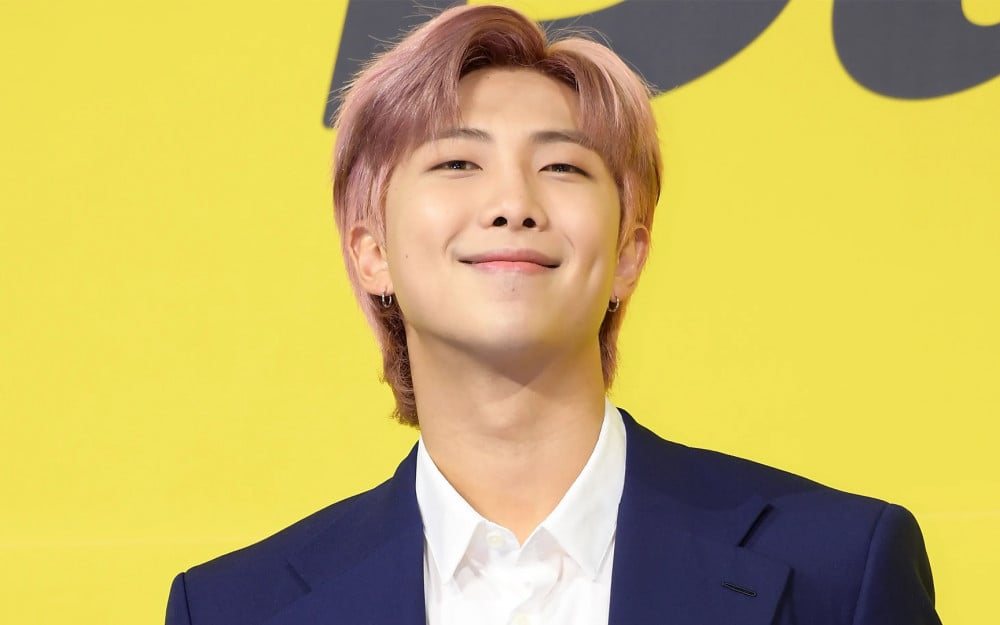 BTS's RM confided in his fans via Weverse on November 11.
He shared on this day that he had accidentally deleted audio files he had been working on for over a year because he used a cleaning program wrong. He wrote, "Today, I used cleaning wrong...so the file I was working on, all the audios deleted...Just mental breakdown in itself...still I should cheer up... I was almost done with it...sure..the worst day outta this year. I'm going to record it as a 'moment' since I'm sad."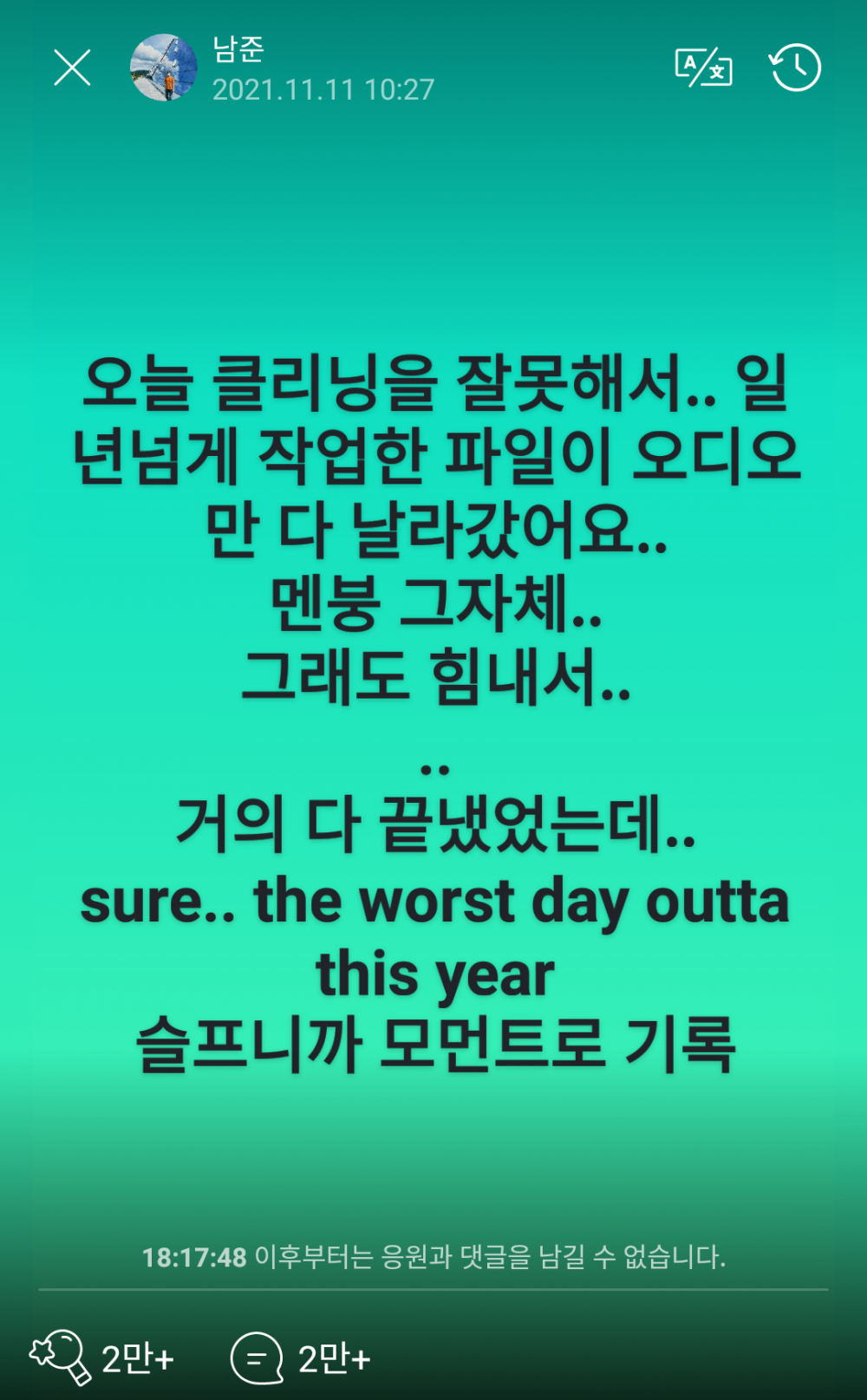 As soon as RM posted on Weverse, many fans took to various social media platforms such as Twitter to lend a helping hand to the global idol group leader. Fans posted various methods to restore data on the computer and shared this information all across the platform hoping that RM would see it.
RM soon replied to his fans who were worrying and elaborated that it was only for one song. He explained, "Oh I thought you guys would worry. It's just one song. The other songs were safely kept by others but this had over 60 tracks that I recorded so I don't have the courage to re-do everything... Still, I'll let you guys hear it one day. Everyone, be careful when using a cleaning program..."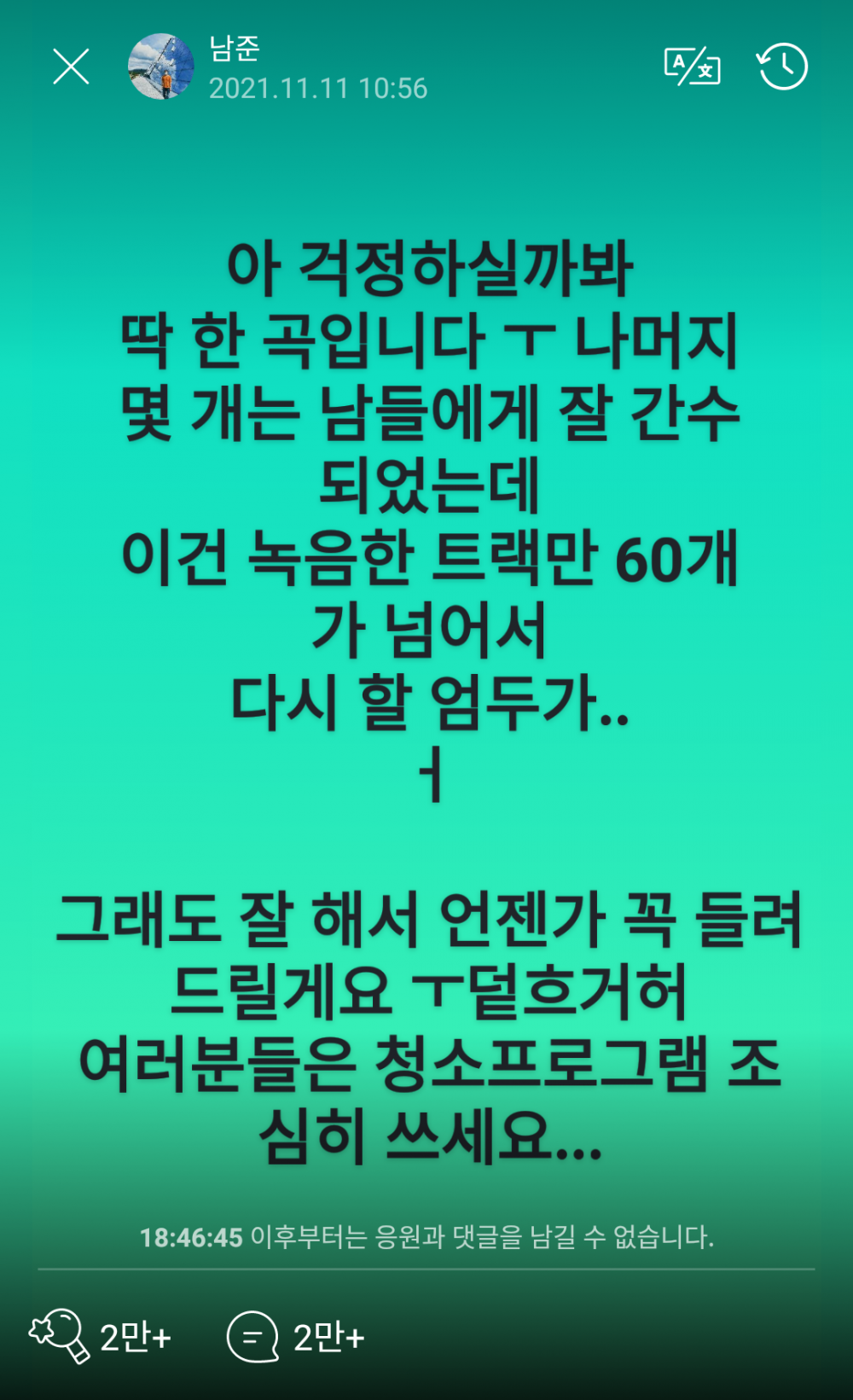 Nevertheless, the fans continued to show their support and gather their wisdom in an attempt to restore RM's audio files.
Fans tweeted: