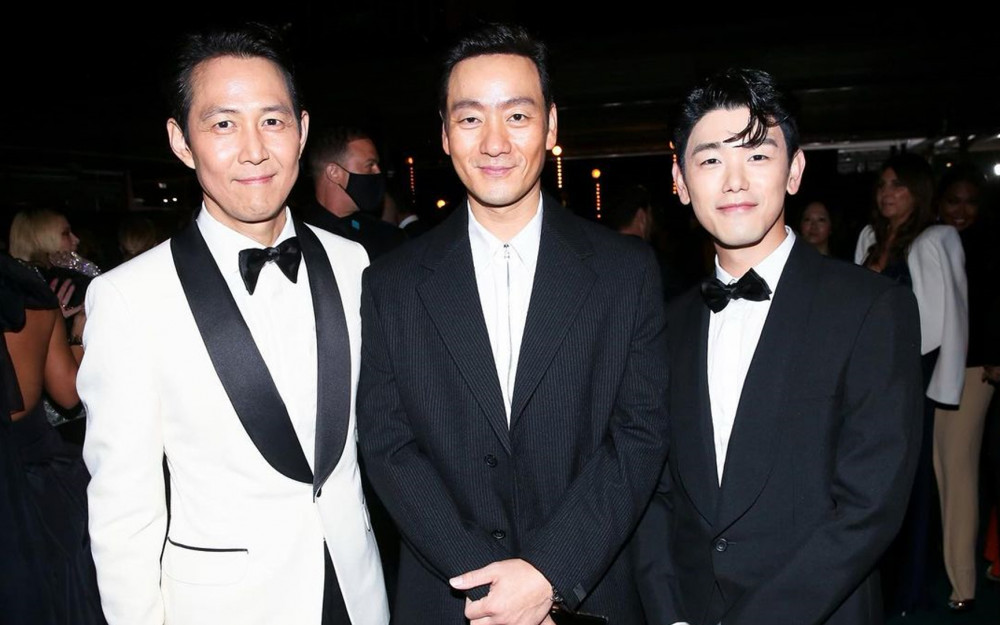 Eric Nam shared his excitement of meeting the cast members of the megahit Netflix series 'Squid Game.'
On November 11, Eric Nam posted a photo on his Instagram with the captions, "They killed me before I got on the screen. They are awesome Sunbaenims. I'm the squid," praising the visuals of the two main cast members.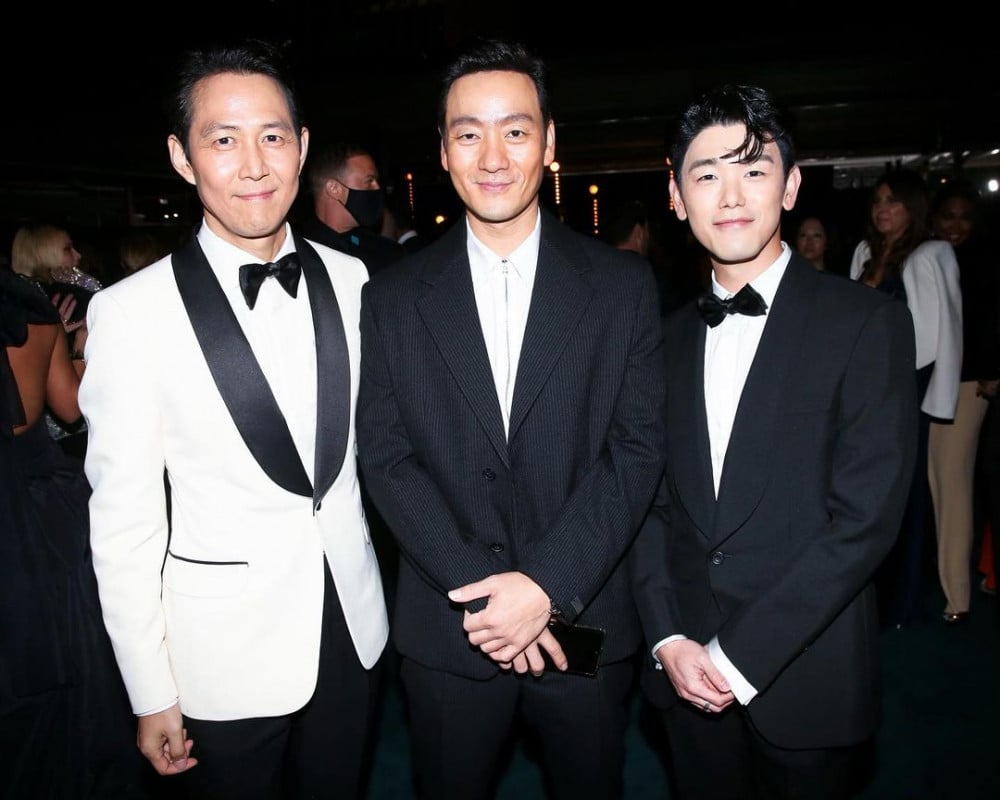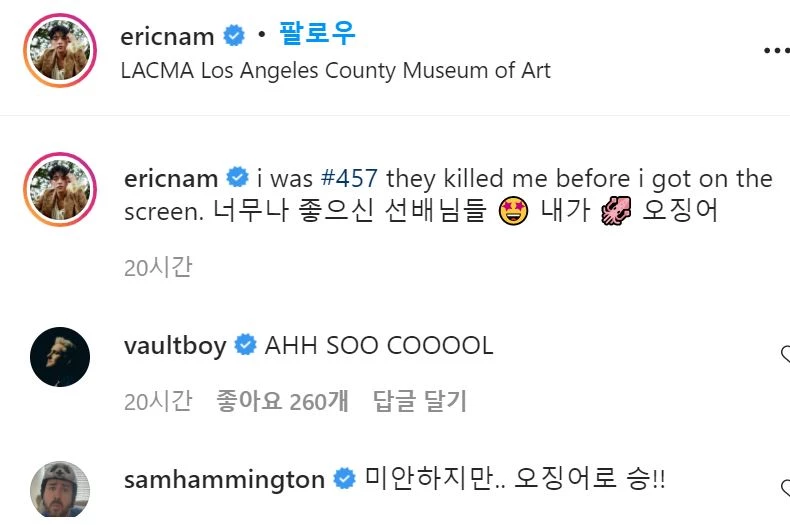 These men met at the LACMA Art and Film Gala back on November 6. In the photo, Eric Nam was seen posing for the camera with Lee Jung Jae and Park Hae Soo. The three men were seen in sleek suits looking pristine as ever.
After seeing Eric Nam's post, fans and netizens commented, "Eric Nam is good looking in the photo too," "You don't look like the squid," "This photo is so awesome," and "They all look so handsome."