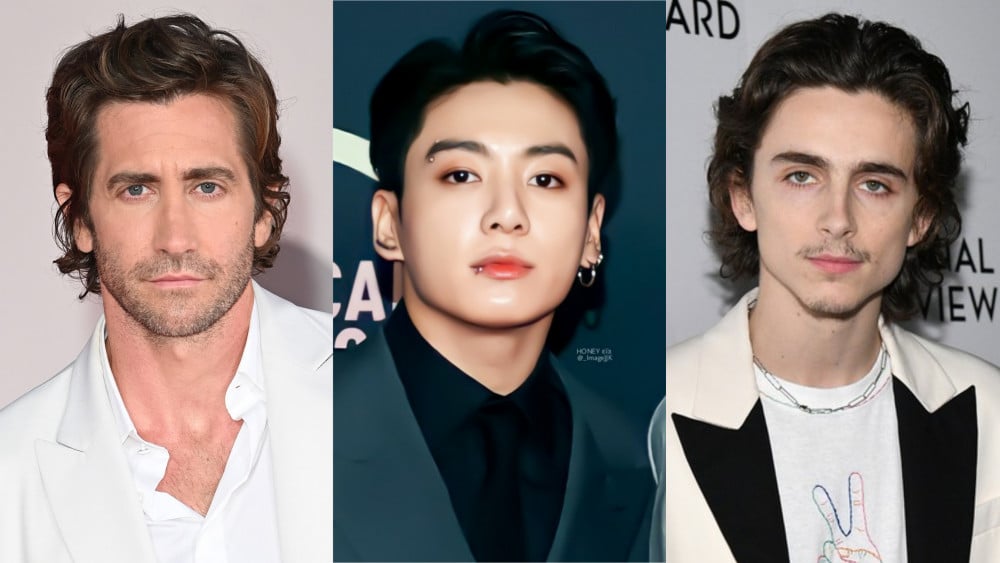 Global superstar Jungkook's sexy charisma, hot visuals, and golden body proportions have landed him numerous 'Sexiest Man' titles by many popular and prestigious Fashion Magazines.
ELLE is a renowned women's magazine, and the largest fashion magazine in the world, that focuses on various aspects, including beauty and entertainment, and operates in more than 60 countries. Elle Italy has named Still With You singer Jungkook as one of the Sexiest Man of the world alongside famous celebrities. Jungkook is the only Asian in the list, which consists of the 7 sexiest men, including Harry Styles, Oscar Isaac, Jake Gyllenhaal, Timothée Chalamet, Shawn Mendes, and Maluma.
ELLE Italia also featured the Still with You singer Jungkook, as one of the sexiest men in the world, in the printed version of their magazine.


ELLE Italia also mentioned that Jungkook should be the next winner of PEOPLE'S 'Sexiest Man Alive' title in 2022.
The topic became hot trending on the Korean Community 'theqoo' where K-Netizens gushed over Jungkook oozing sexiness and hotness. They were also seen applauding the fact that he is chosen as the sexiest man by many foreign media without even voting.
• It's so amazing to see Jungkook entering the sexy men list who is always picked directly by foreign media without voting.
• I taught that freshness and sexy can never coexist, but when I saw BTS Jungkook, my stereotypes were broken.
• Congratulations to Jungkook, your sexy charisma and presence on stage are amazing.

• It's great to be selected as the sexiest man in the US, France, and Italy.
Popular American 'PEOPLE' Magazine also selected Jungkook as the 'Sexiest Internation Man Alive' in 2020, the first person to win this title.
Jungkook truly lived up to his tag as the 'Worldwide IT boy,' being on the same page with all the big names and famous Hollywood stars. Among them are Michael B. Jordan (the overall winner of 'Sexiest Man Alive 2020'), Brad Pitt, Prince Harry, Chris Evans, Ryan Reynolds, Nick Jonas, Shawn Mendes, Harry Styles, Joe Jonas, and Noah Centineo.
Reputable American media 'Variety' published an article titled"BTS' 10 Top Moments of 2020 That Brought Them to the Grammys, "listing 10 major reasons which led BTS to their first-ever Grammy stage and nomination. Variety included Jungkook winning the prestigious People magazine's "Sexiest International Man" title as one of the contributors to BTS's rising public profile in 2020.
Weekly Women's Magazine 'GRAZIA' also included Jungkook in the list of the sexiest men of 2020. He was the only Asian selected on the list.