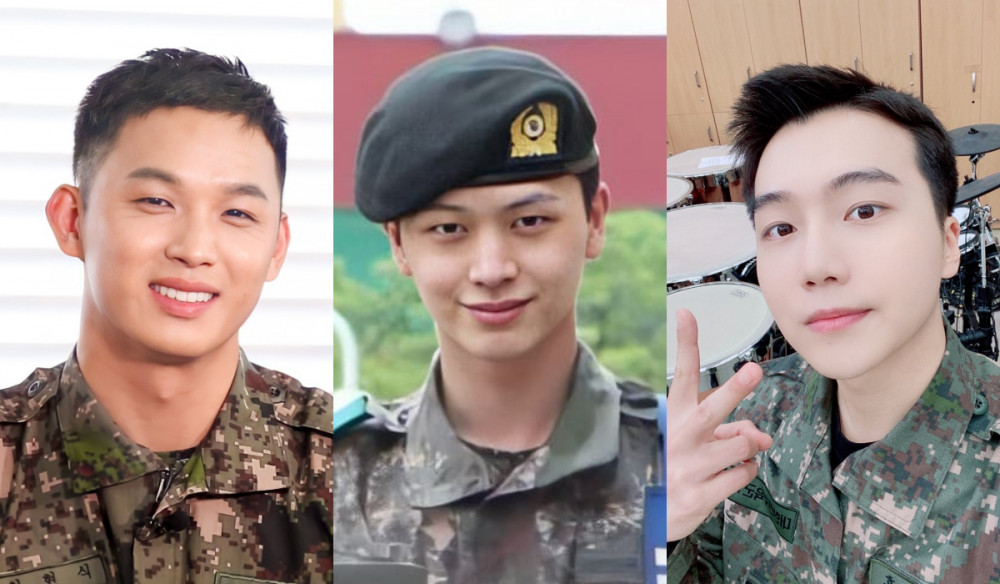 Cube Entertainment is celebrating some exciting news today!
On November 14 KST, the agency confirmed that three of their artists – Pentagon's Jinho and Sungjae and Hyunsik of BTOB – have all officially completed their military service on the same day.

All three idols enlisted back in May of 2020 and were currently on their final vacation from the military when discharged. Due to COVID-19 protocol, they did not return to base prior to their discharge date. With Sungjae and Hyunsik returning to BTOB, all members have officially completed their military service. Jinho, however, is the first Pentagon member to complete his.

"We would like to sincerely thank all of the fans who waited for them for such a long time," the agency expressed in an official statement. "Please give lots of support and interest to their activities following their discharge."