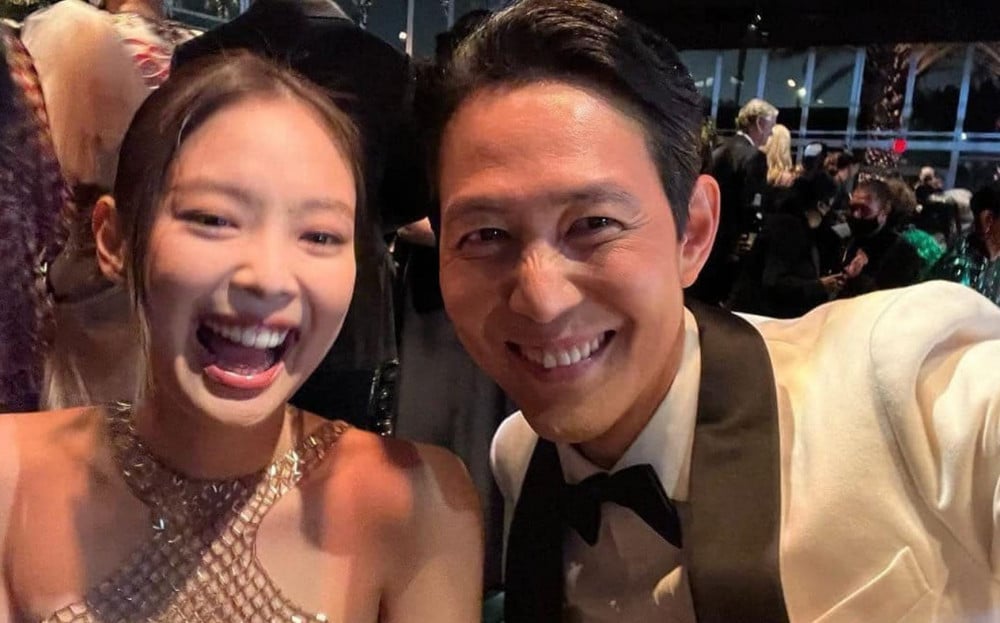 Actor Lee Jung Jae and BLACKPINK's Jennie were able to meet in LA.

Lee Jung Jae posted a photo of a selfie with the BLACKPINK member on his Instagram. The photo seemed to be taken at the '2021 LACMA (Los Angeles County Museum of Art) Art + Film Gala.'

This was a special meeting as Jennie once shared that she had a special relationship with Lee Jung Jae and shared the story of the origin of her name.
She explained that her mother was a big fan of Lee Jung Jae when he played the role of Jae Hee in the drama 'Sandglass.' Jennie explained that her mother was planning to name her child 'Jaehee' if it was a boy, but Jennie was born. Therefore, Jennie's mother decided to name her 'Jennie,' which is close to the name 'Jaehee.'
In addition, Lee Jung Jae also revealed that he was a fan of BLACKPINK. During a Netflix interview, he was asked to suggest a good Netflix show, which he suggested BLACKPINK's documentary 'BLACKPINK: Light Up the Sky,' revealing that he is a fan of BLACKPINK.

Meanwhile, Lee Jung Jae is gaining global recognition through the popularity of 'Squid Game.' BLACKPINK is also a global K-pop girl group as they have been receiving much love for their songs, "DDU-DU DDU-DU," "BOOMBAYAH," "Lovesick Girls," and "Playing with Fire."