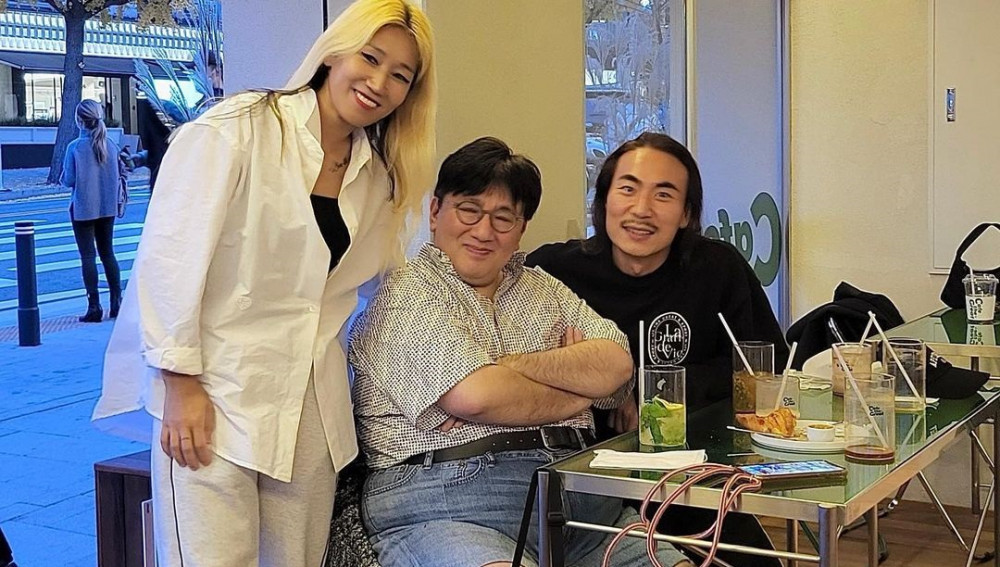 Bang Si Hyuk has been spotted with an injured leg.
Recently, the famous fashion designer Yoni P and her husband Steve J were spotted together with HYBE Entertainment's chairman and PD Bang Si Hyuk. Yoni P took to Instagram where she shared a photo of the three of them at her cafe.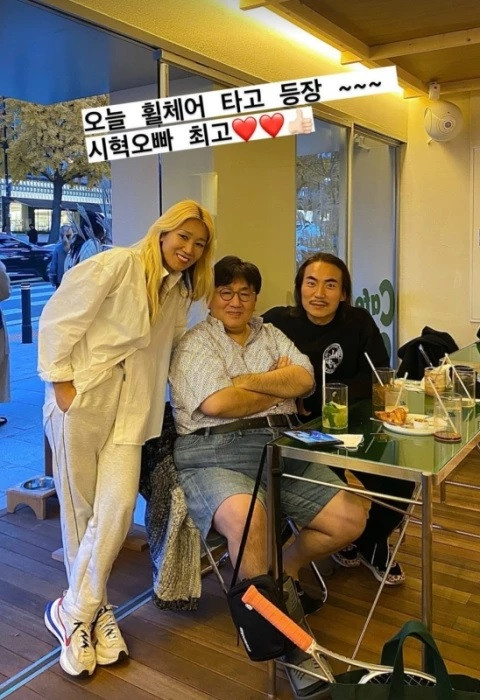 In the photo, Bang Si Hyuk was seen with a cast on his calf and foot. Along with the image, Yoni P also elaborated that he came to visit her in a wheelchair due to this injury.
She wrote: "Our chairman Bang Si Hyuk whom I respect so much in real life and has achieved the biggest success among everyone I know. But, he is forever the Si Hyuk oppa who buys me good food. He even injured his leg and yet he visited the cafe in a wheelchair. He liked how there were many people. He even sent me a photo that we took 10 years ago, saying that it's already been 10 years since we've known each other. He's a sweet man, if you get to know him! I'm always so proud~ I always root for your amazing road ahead."