[This review reflects the opinions of the author and not necessarily those of allkpop.]
Track List:
1. ALL KILL
2. TIKI TAKA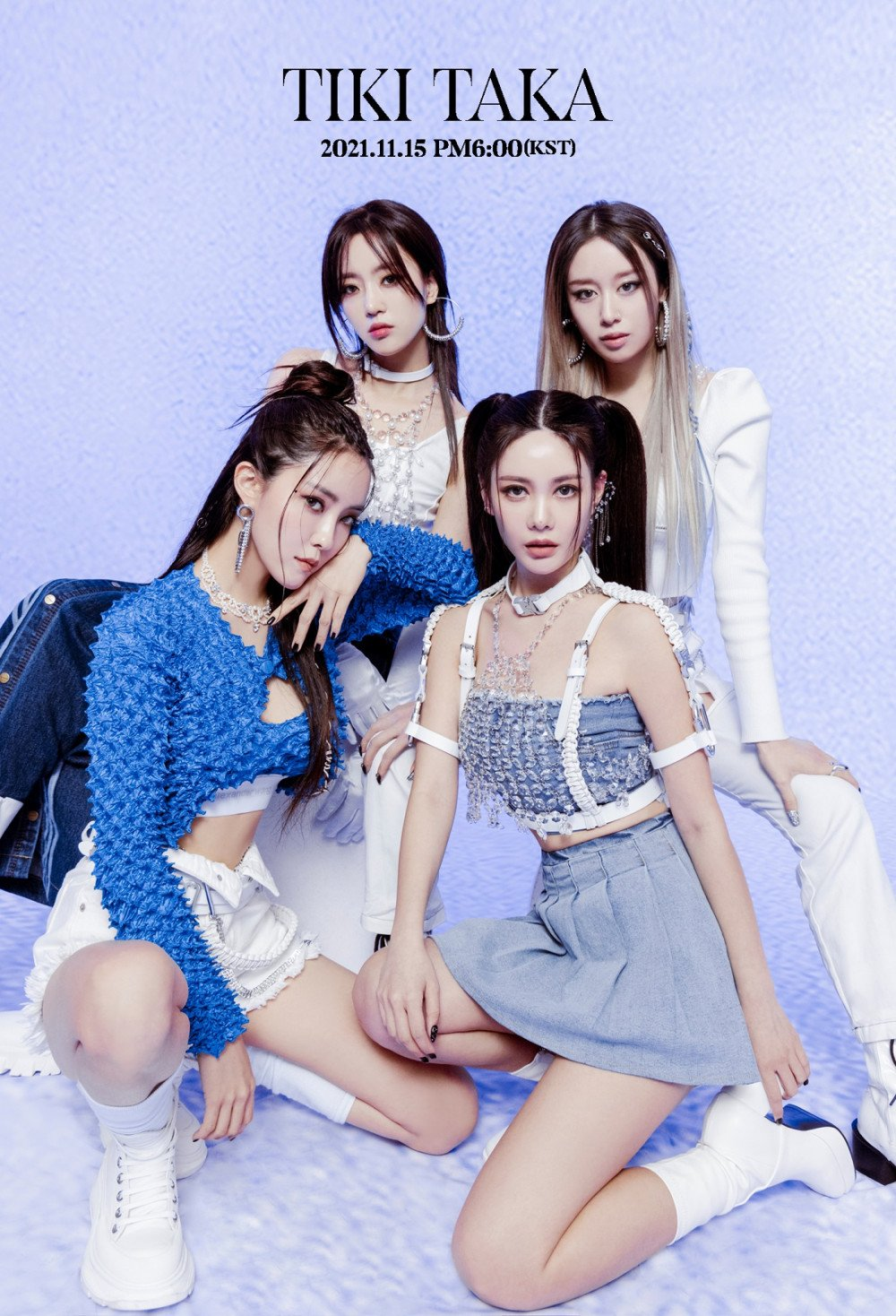 In October 2020, T-ARA held their single reunion performance. Fast forward to November of 2021, and the group has collaborated with Dingo Music to release a brand new single album entitled, Re:T-ARA. Featuring two tracks, the group treats fans with their signature charisma and flavor.
"ALL KILL" and "TIKI TAKA" mark the group's first comeback since 2017 since their departure from MBK. "ALL KILL" is a sweet and progressive pop-rock track with a booming bass beat. Featuring a more vintage K-Pop vocal styling, the group gives a performance that's sure to delight any QUEEN'S. With a somewhat wild west-inspired flair, "ALL KILL" is a sassy and impactful comeback for the group.
"TIKI TAKA" is the promoted main title, and for a good reason. In comparison with the classic K-Pop sound brought forth in "ALL KILL," "TIKI TAKA" has a modern twist on a classic group's signature sound. Featuring ultra-clear vocals with punctuation on a bouncy and eardrum-pounding chorus, T-ARA's comeback is as triumphant as it is memorable. T-ARA: we're glad to see you back.

MV REVIEW
It may have been 4 years since a comeback, but T-ARA still manages to effortlessly serve visually-striking aesthetics and beauty. With an ornate MV setting with a number of ultra eye-catching rooms and props, "TIKI TAKA" delivers on the anticipation many have had for the return of the group. T-ARA is showing an updated version of themselves and continues to solidify their place in K-Pop history with this successful MV. All members of T-ARA showcase ethereal good looks and exhibit the same unchanged work ethic through their performance in this MV, just as they had in all those years prior. Stunningly fresh, yet nostalgically reminiscent: T-ARA brings their A-game to the table!
MV SCORE:
MV Relevance…..8
MV Production…..8
MV Concept……..8
MV Score: 8.0
ALBUM SCORE:
Album Production…...8.5
Album Concept……...8
Tracklisting…………...n/a
Album Score: 8.25
Overall: 8.13