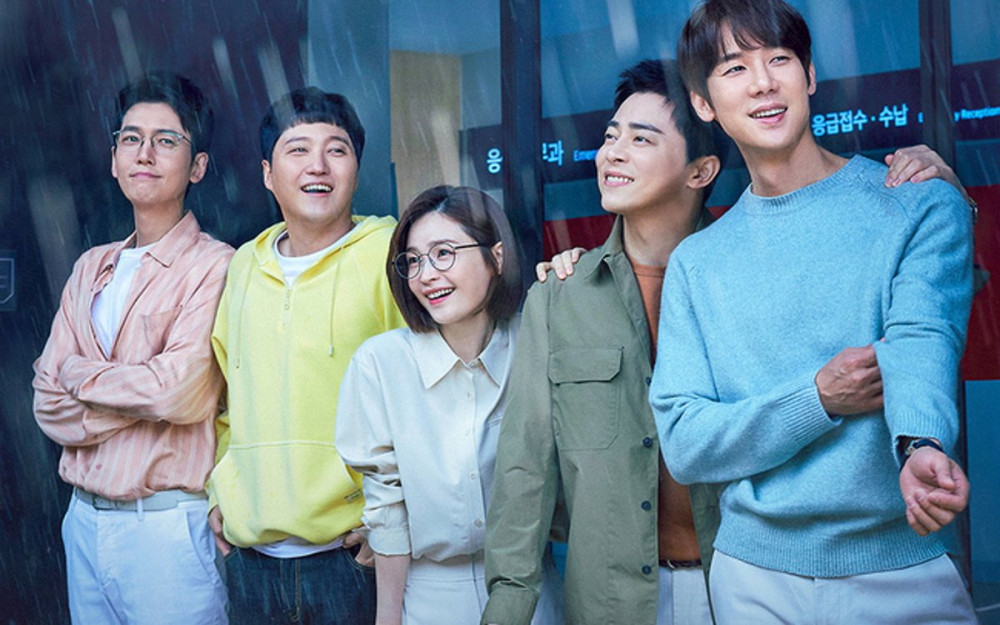 Another week begins with no Hospital Playlist episode to expect, and we miss them already! Having received such overwhelming love from fans, the main cast even had their own variety show after the show ended. For Mountain Village Playlist, the 99ers worked with PD Na Young Suk, who collaborated with them for their mini Youtube variety series between seasons 1 and 2.
We're lucky to see new content from these adorable besties still constantly, but if you would also like to see them act again, here are some high-quality, binge-worthy K-dramas they starred in before landing their roles as Yulje doctors.
Jo Jung Suk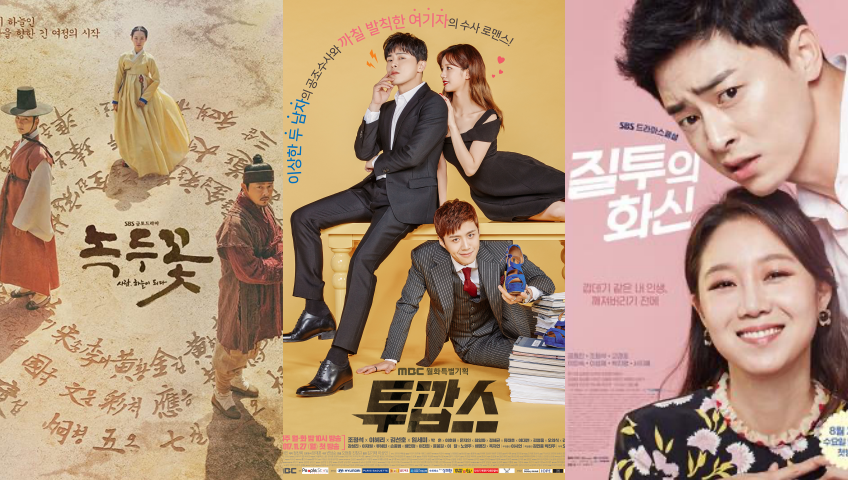 Far from the Lee Ik-jun we know, Jo Jung Suk takes on the role of Baek Yi-Kang in the 2019 historical drama Nokdu Flower, which is set during the Donghak Peasant Revolution between 1894 to 1895. He is the older son and illegitimate child of the District Magistrate of Gobu. Because of his mother's low social class, he is often looked down upon even by his family. Yi-Kang grew up close to his younger half-brother Baek Yi-Hyun (Yoon Shi Yoon), who is the clan's more favored son. Their relationship is challenged as they stand on two opposing ends of the rebellion.
In the 2017 rom-com action Two Cops, Jo Jung Suk is Cha Dong Tak, a committed and trustworthy detective in the violent crimes unit. He is driven to bring justice to the death of his colleague, but his life takes a turn when the soul of a smooth-talking con man Gong Soo Chang (Kim Seon Ho), enters his body and shares it with him. Things get even more interesting when fierce rookie reporter Song Ji-an (Lee Hyeri) enters the scene.
This naturally funny actor just never disappoints when it comes to rom-coms. The 2016 series Don't Dare to Dream unveiled him as Lee Hwa-shin, an arrogant star news reporter and anchor with a privileged background. Pyo Na-ri (Gong Hyo-jin) has liked him for years despite his haughty personality. He realizes his feelings for Na-ri when his best friend Go Jung Won (Go Kyung-Pyo), a cute and kindhearted chaebol, pursues her.
Jung Kyung Ho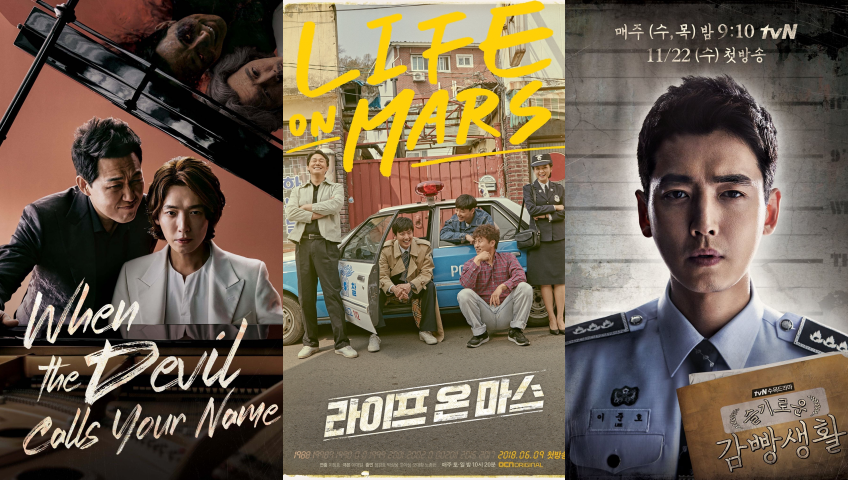 Displaying impressive range in his craft, Jung Kyung Ho graces the frontlines of the 2019 drama When the Devil Calls Your Name alongside Park Sung Woong, Lee Seol, and Lee El. He portrays a top music composer who sold his soul to the devil a decade ago in exchange for youth and glory and is haunted by the thought that his contract now comes to a close. As the heavy price of his contract dawns on him, he tries to do a bargain with his life. Before further improving his guitar skills as Kim Jun Wan, he first learned to play strings as Ha Rip/Seo Dong Cheon!
Adapted from a BBC One show with the same title, the 2018 OCN series Life On Mars features Jung Kyung Ho as Han Tae-Joo, a logical and competent leader in crime investigation and forensics. After an accident, he wakes up to find himself transported back to 1988, designated at the Insung Seobu Police Station. On top of feeling completely lost and confused on how to get back to the present, most of the things he has come to know in his job are unfamiliar concepts to his workmates. Contradictions arise as he eventually grows attached to his newfound team.
The first time Jung Kyung Ho worked with Shin Wonho PD was in Prison Playbook, a 2017 dark comedy revolving around the prison journey of baseball star player Kim Je-hyuk (Park Hae-soo), who gets jailed after beating to death the person who attempts to sexually assault his sister. He plays the part of the warm and endearing Lee Joon-ho, Je-hyuk's best friend and a high-ranking prison guard working in the Seobu Penitentiary.
Yoo Yeon Seok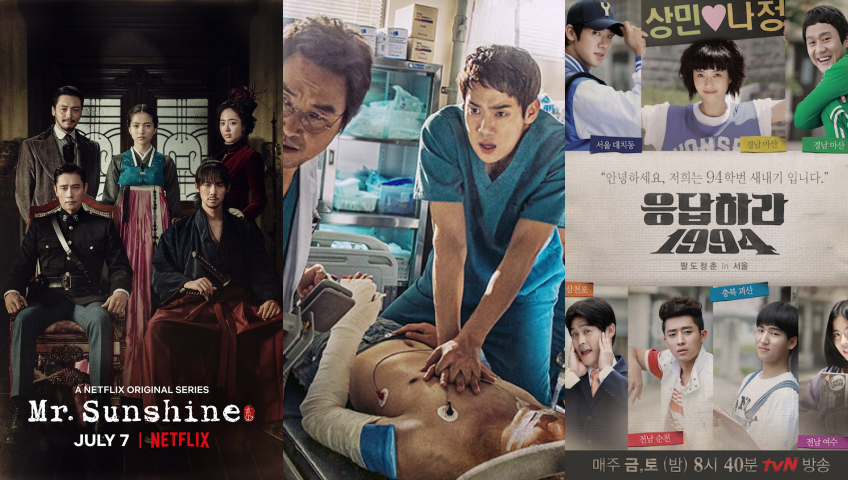 Before making hearts melt as pediatric surgeon Ahn Jeong Won, the last character, Yoo Yeon Seok, worked on was Goo Dong-Mae in Mr. Sunshine. In this award-winning 2018 period piece, he is a samurai from the Musin Society who bears a deep grudge against Joseon because of its oppressive societal structure. It is set in the late 1800s to early 1900s and is centered on the Righteous Army's revolt for independence. Completing the remarkable main cast are Lee Byung Hun, Kim Tae-ri, Kim Min-jung, and Byun Yo-han.
Yoo Yeon Seok is no stranger to medical dramas, and one of his most unforgettable assignments is Kang Dong-Joo in the highly-acclaimed 2016 drama Dr. Romantic 1. He portrays a young surgeon who is transferred to Doldam Hospital after facing issues in Geosan University Hospital. Despite their rough start, Dong-Joo develops a strong mentor-mentee relationship with Kim Sa-bu (Han Suk-kyu), the triple-board certified doctor who suddenly left the medical 'big leagues' and dedicated himself to a country hospital.
Fans of Shin Wonho PD and writer Lee Woo-Jung's works first saw Yoo Yeon Seok in the 2013 slice-of-life Reply 1994 as the lovable Chilbong, a rising baseball icon who falls for Sung Na-Jung (Go Ara). The story follows the communal life of six university students from different provinces in 1994 and how it grew into a long-lasting friendship. In classic Reply style, it also employs the husband-guessing game.
Kim Dae Myung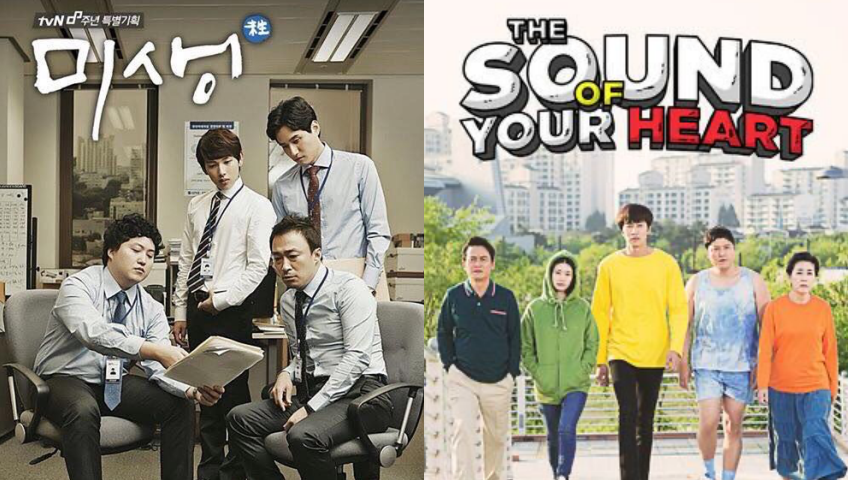 If you find Yang Seok-hyeong's subtle quirks and humor (especially with Ik-jun) hilarious, you'll be cracking up real hard with his role as Jo Joon in the 2016 webtoon-based sitcom The Sound of Your Heart. He plays the older brother of aspiring digital cartoonist Jo Seok (Lee Kwang Soo) and the son of Chul-wang (Kim Byeong-ok) and Jung-Kwon (Kim Mi-Kyung). It shows a family's supposedly typical everyday lives that go out-of-control because of their questionable responses to each situation. If you're into purely comedy K-dramas, this is definitely your cup of tea.

Kim Dae Myung stole the spotlight as a secondary character in the 2014 series Misaeng: Incomplete Life, one of the best workplace K-dramas of all time. He is Kim Dong-Shik from the One International Sales Team 3, who served as one of Jang Geu-Rae's (Im Siwan) consistent pillars in the unforgiving corporate world and the loyal ally of team leader Oh Sang-Shik (Lee Sung-min). The series highlights the struggles of company workers in Korea, from apparent educational background elitism to gender discrimination.

SPECIAL MENTION: Jeon Mido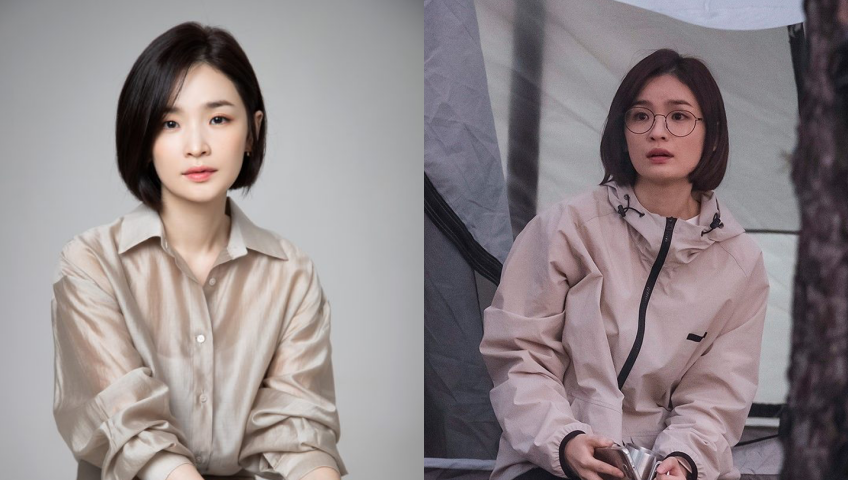 After having a minor role in the 2018 television show Mother, theatre star Jeon Mido made her small screen breakthrough and debut lead role as Chae Song-Hwa. Shortly before Hospital Playlist ended, it was confirmed that she will be headlining the upcoming JTBC drama Thirty-Nine as a frustrated-actress-turned-acting-coach Jung Chan-young, with Son Ye-jin and Kim Ji-Hyun. The trio will be portraying long-time high school friends.