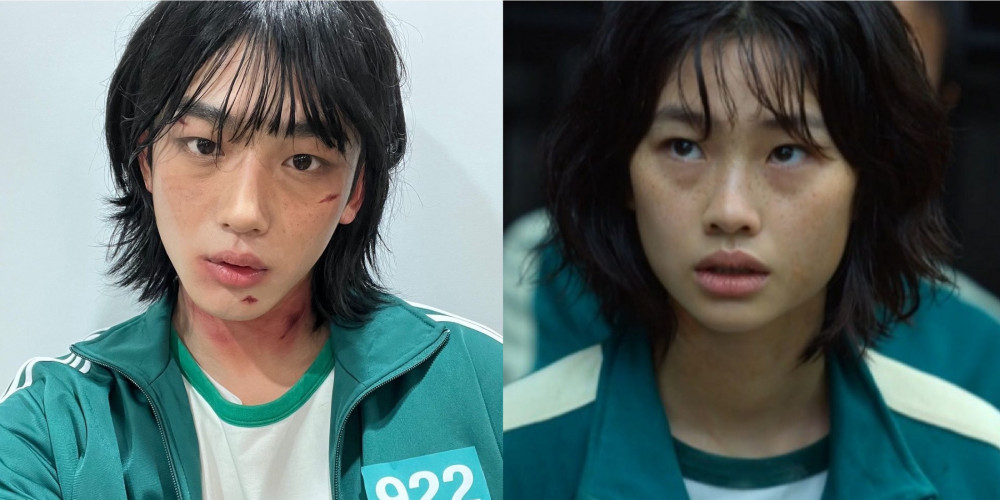 WEi's Kim Yo Han has transformed into Kang Sae Byeok for Halloween.
Amid the hype surrounding Halloween and 'Squid Game', the WEi member also had a blast dressing up as Kang Sae Byeok, the famous female character played by Jung Ho Yeon.
In these photos taken with his members, Kim Yo Han looks very similar to the actress herself, especially due to the makeup. He also perfected the wig as well as the workout clothes.
Standing next to 'Kang Sae Byeok' is 'Woody' from 'Toy Story', cosplayed by WEi's Kim Dong Han.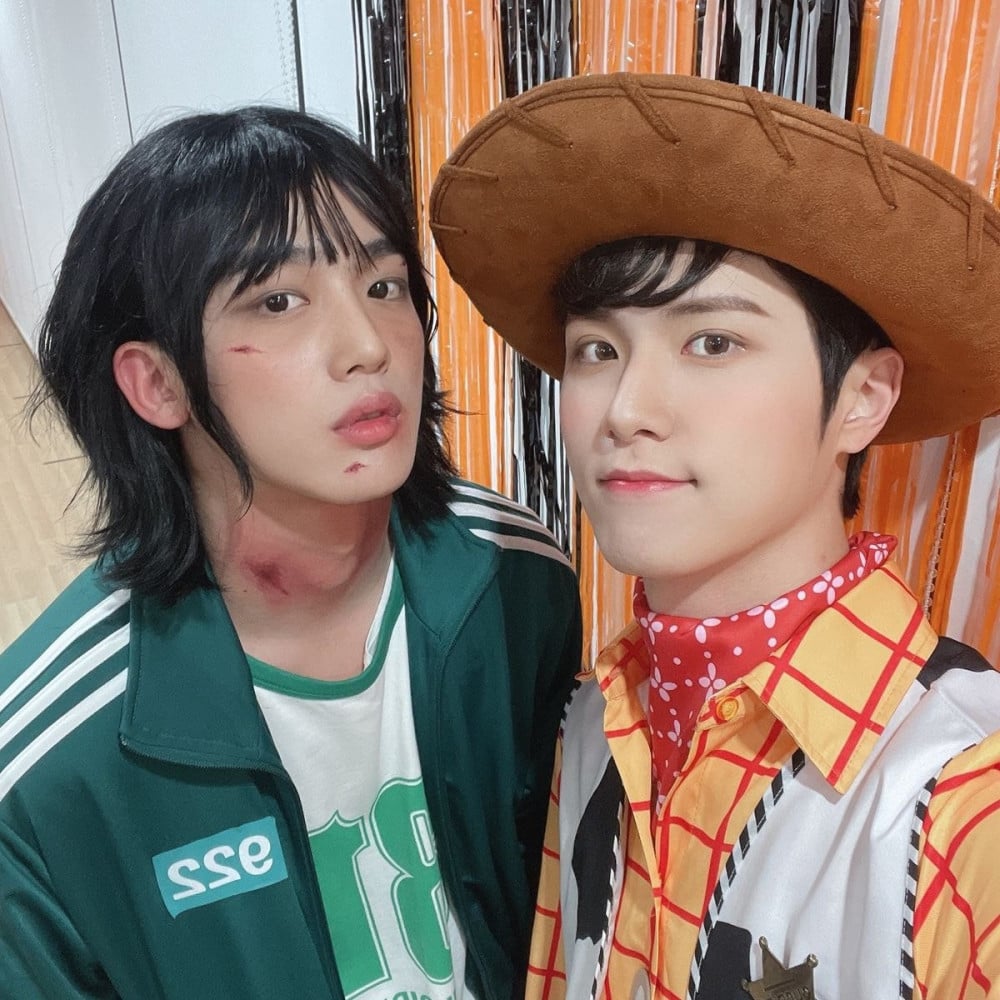 Netizens who saw these images left reactions such as:
"OMG why is he so pretty???"
"He would have made some heads turn had he gone out into the streets"
"omg lol but also Kim Dong Han looks exactly like Woody"
"Wow.......so beautiful"
"Kim Yo Han is so beautiful as Jung Ho Yeon/Kang Sae Byeok"
"Wow, I didn't know that he looked that similar to Jung Ho Yeon"
"They resemble one another! Kim Yo Han and Jung Ho Yeon"
"So pretty..."
"This is daebak"
"How is he that beautiful, even with all those scars..."
"Perfect costume for him"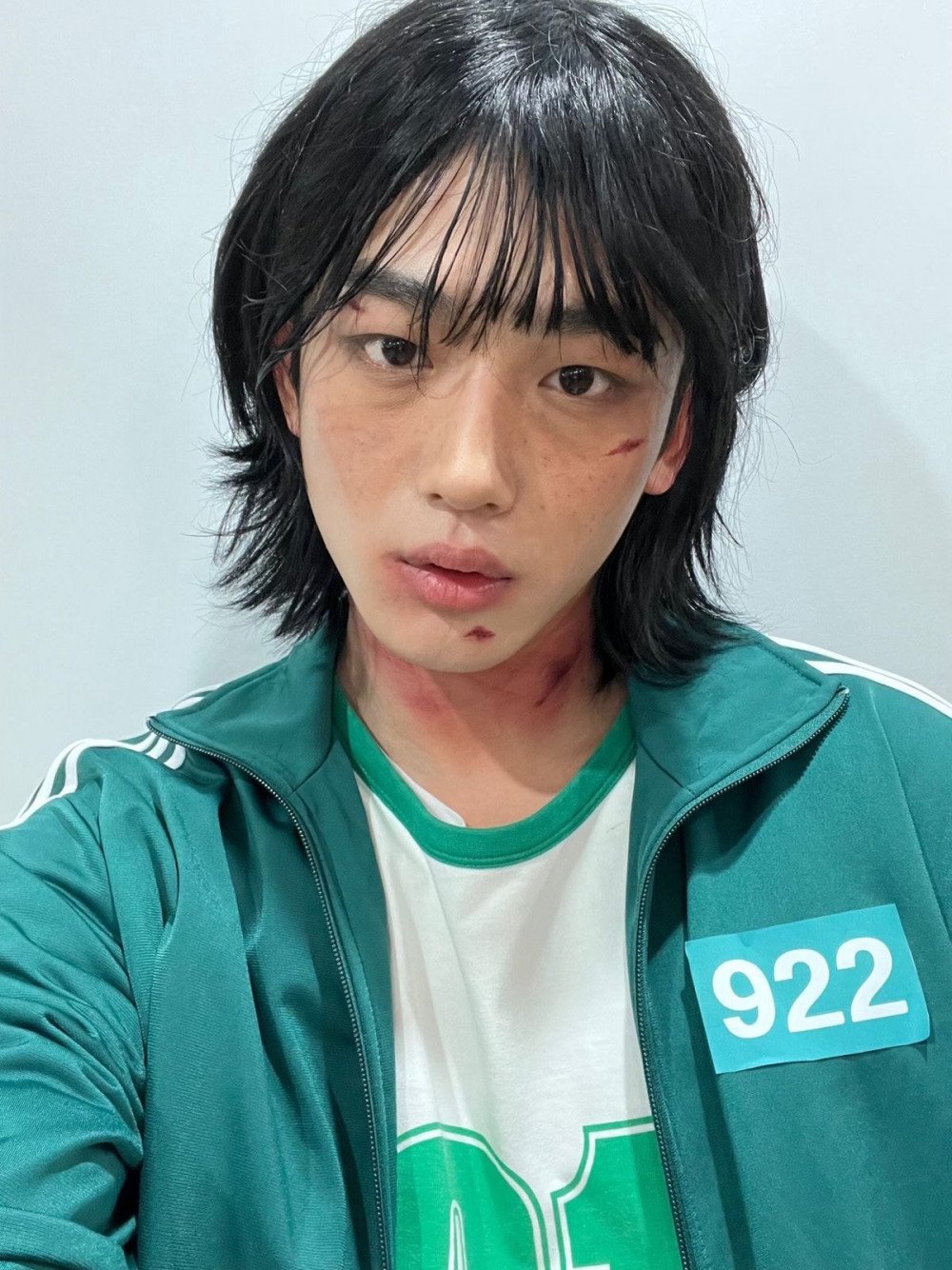 What is your reaction to Kim Yo Han's dress-up?