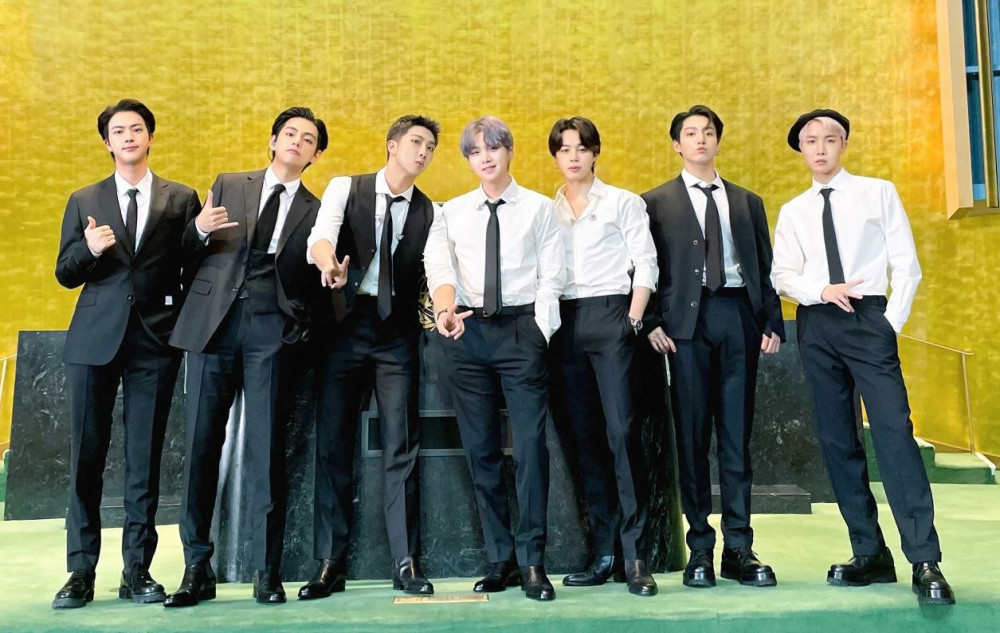 Now that BTS's concert in LA is about a month away, a resale ticket at $15,338 appeared on Ticketmaster.

As previously reported, tickets to 'BTS PERMISSION TO DANCE ON STAGE – LA' were not available to the general public due to overwhelming presale demand. As a result on October 17th, resale tickets on Ticketmaster have soared in prices thanks to the continuously high demand. Some VVIP tickets were priced at $15,338, as the platform does not allow canceling the purchase after 72 hours. Instead, Ticketmaster provides a site to resell the bought tickets.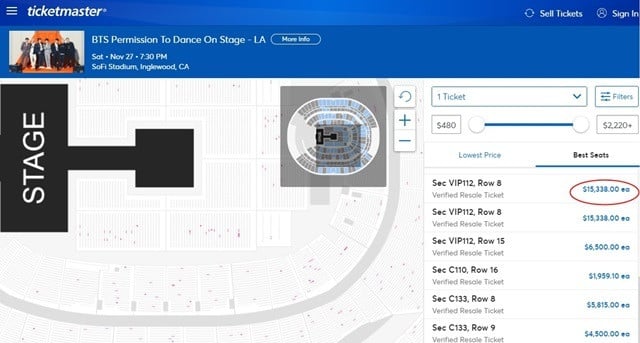 BTS will be running four shows of their concert in LA on November 27th and 28th, and December 1st and 2nd. This is their first in-person concert since 2019 in Seoul. The group plans to meet their fans all over the world on October 24th online ahead of their concert in LA.

Meanwhile, BTS has not announced any future plans for the additional concert dates although Big Hit Music has announced they will try their best to host additional concerts for ARMYs around the globe on September 28th.