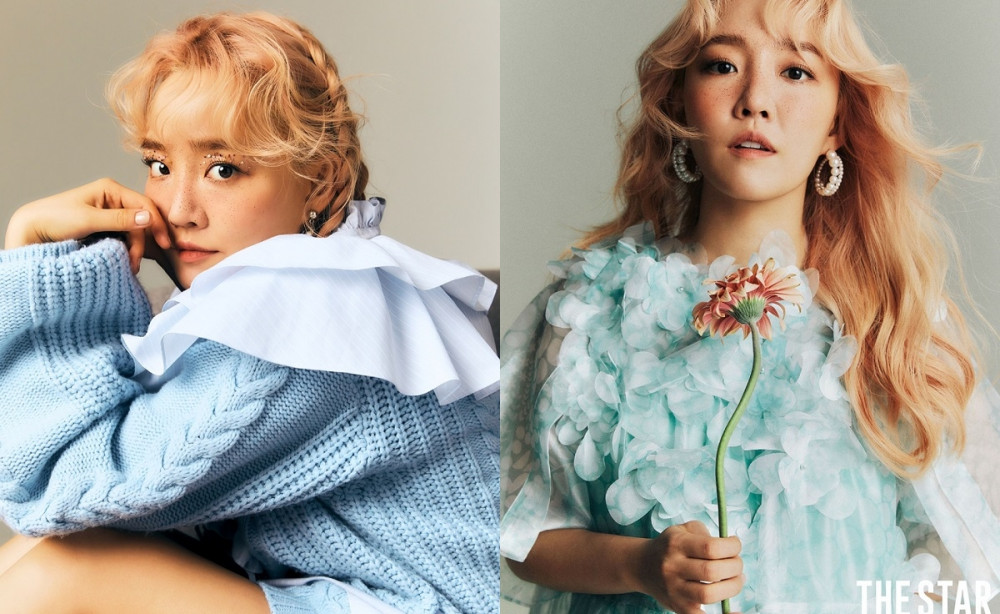 Singer Younha became a hopeless romantic on the November issue of 'The Star' magazine.

In Younha's pictorial, her new pink hairstyle and pastel-toned autumn fashion drew attention. Younha also showed professionalism with her relaxed mannerism while staring directly into the camera with a soft smile. In particular, Younha's freckle makeup look added a unique twist to her various styles of dresses and knitwears, perfectly pulling off the image of a lovely, romantic girl. Younha stated, "I still dream of a destined love, like a young girl."
Regarding her new album, Younha revealed, "It is a global album. My music in this album contains scientific materials which I have been studying until now. I compared the story I wanted to tell to the universe and the Earth, and everyone who hears it can interpret it as they wish."
Younha's romantic pictorial and her interview where she explains her upcoming new album in detail will be available in the November issue of 'The Star'.