On the October 29 broadcast of MBC's 'Docuplex', the cast members of the legendary hit 2006 sitcom 'High Kick!' got together again to look back on their time on the series.
On this day, the main cast members of 'High Kick!' including Lee Sun Jae, Na Mun Hee, Park Hae Mi, Jung Jun Ha, Jung Il Woo, and Kim Hye Sung reunited after 15 long years. Veteran stars Lee Sun Jae and Na Mun Hee commented, "It's so good to see everyone, especially to see them all healthy and well. It takes me back to those days," and "Even though it's been 15-years, it feels like we met just yesterday. The comfortable atmosphere that we had on set during that time is still here with us."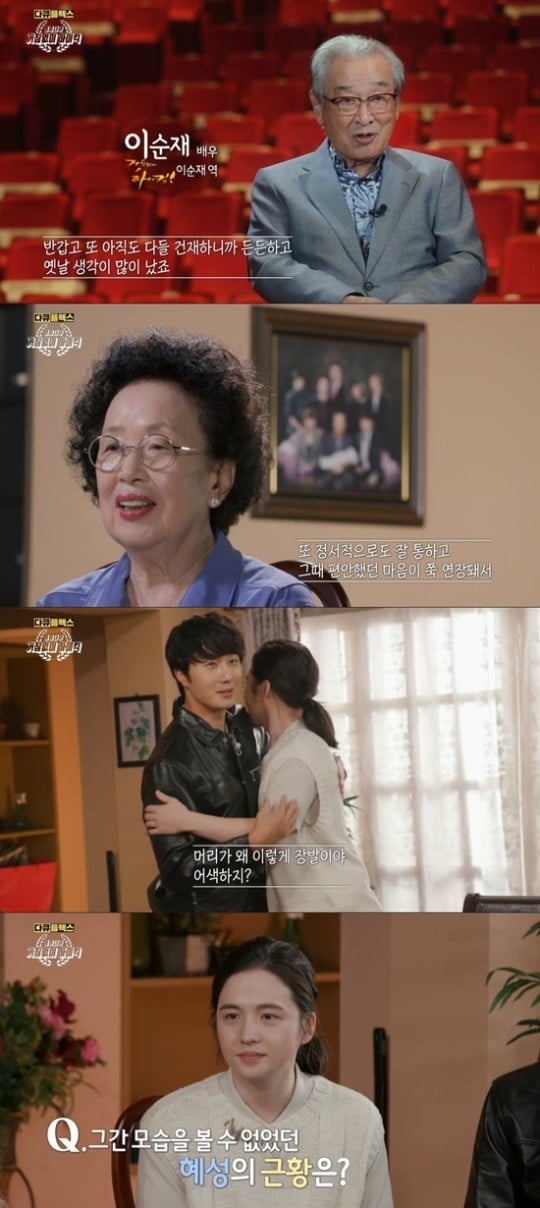 Of the cast members who gathered on this day, actor Kim Hye Sung garnered attention due to the fact that he has not been as active as his fellow co-stars since 'High Kick!'. When asked what he has been up to lately, Kim Hye Sung answered, "I am not doing anything these days. I should have contacted all of the sunbaenims first, so I am apologetic about that."
Later on, Jung Il Woo revealed in an interview, "I felt that Hye Sung was a friend that I could really get close to, and back then, he often came over to my house. But one day, I just lost contact with him. He wasn't even doing any acting work."
Kim Hye Sung also explained his hiatus shortly after the success of 'High Kick!'. He stated, "Back then, I didn't keep in touch with anyone. I just didn't want to do anything anymore back then. I didn't want to act, and I had no desire to do anything. For personal reasons, I spent some time off, without much motivation to return to activities. If I kept acting, it would have taken a big toil on me, and so I don't regret that I have not been active."
Jung Il Woo and Kim Hye Sung, who played brothers in 'High Kick!', then shared how they were able to get in touch again after several years. Kim Hye Sung said, "We weren't in touch for over 10 years, but last year, we happened to get in contact again. Il Woo called me. As soon as I picked up, he said, 'You ***!'. He was cursing at me like we used to 13 years ago. As soon as I heard that, the concerns I had that it would be awkward melted away. I realized that this guy remembered me just as I was all those years ago, and is treating me exactly the same."

Jung Il Woo also added on, "We both started this line of work when we knew nothing, and so we had a connection. I also felt that he has not changed from then. We are still kids, we have a long way to go before we grow up."

You can check out some clips from the 'High Kick!' special episode of MBC's 'Docuplex', below.