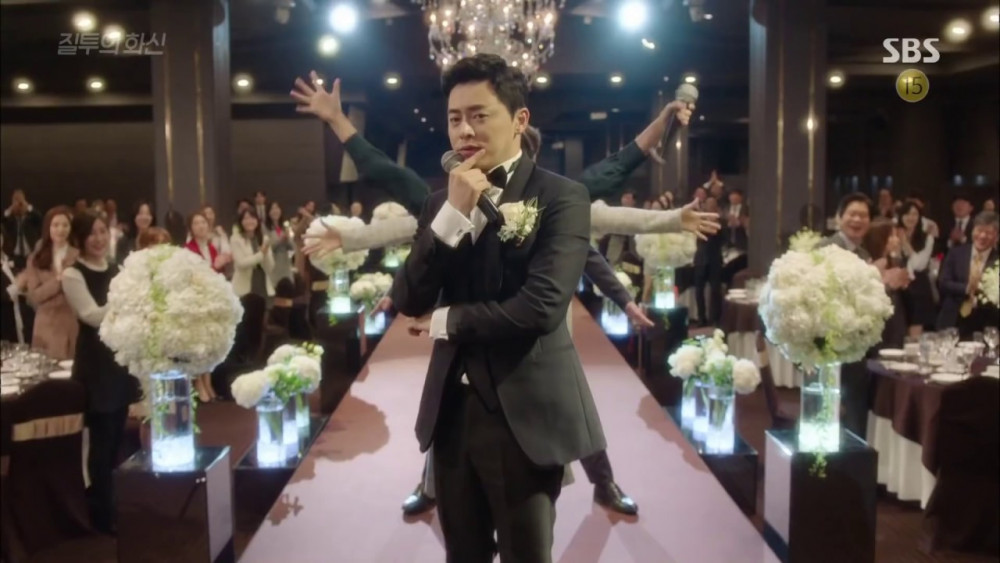 It is always a blessing to send someone off to their lover a wedding, and it's even better when an amazing Korean song is performed. Korean music also has its groovy and romantic side, and some songs are just perfect for playing at a wedding. If you're attending a wedding in the near future or your best friend just asked you to sing a song at their wedding, check out this list -- you might be able to get your song here.
Cho Jung Seok - Aloha (Cool - Aloha)
It doesn't matter which version you sing, because both versions are excellent! The song itself contains lyrics that bring a couple into unity and dreaming about the future. It's very romantic with a sentimental melody; the couple just might tear up!
PSY - Celebrity
If you're looking to be the jokester of the wedding, and when I say jokester, I mean pulling off an AMAZING performance, look no further. And you can do it just like Cho Jung Seok did back in "Don't Dare to Dream."
Sweet Sorrow - Good For You
This is absolutely one of the sweetest songs ever, and it was purposely created as a wedding song. It's the perfect song to sing when sending off a close friend, and the lyrics are so witty too!
Lee Seung Gi - Will You Marry Me?
This is a great song to sing if the groom is extraordinarily good at singing. It's a proposal song but fits perfectly well at a wedding, and it'll be even better if you can sing it in a sweet voice!
Noel - Proposal
This is another OG confession/wedding song, and it was once the most widely sung wedding song at one point. The four members' sentimental vocals and the romantic lyrics create this amazing atmosphere inside a wedding.
Lee Suk Hoon - 10 Reasons to Love You
Another great song to sing as a groom, but this is also a great song to sing to a couple that you really adore or have respect for. The lyrics are a little cheesy, but hey -- they're in love, and that's all that matters, right?
Sechs Kies - Couple
This is another oldie but a goodie. "Couple" is a great song to sing or dance along to at a wedding reception. It's easy to dance, and best of all, the lyrics are just so wholesome!
IU - Everyday with You
Last but not least, IU takes on this list with "Everyday with You." This song is a remake, but we already know that IU does not disappoint the original track. The title itself already demonstrates that it's a lovely song, and IU actually surprised a crowd and sang this song at a wedding in front of guests! Check out the video here!
There you have it! Here were some great songs to sing at a wedding. Which K-pop song would YOU sing at a wedding? Let us know in the comments below!