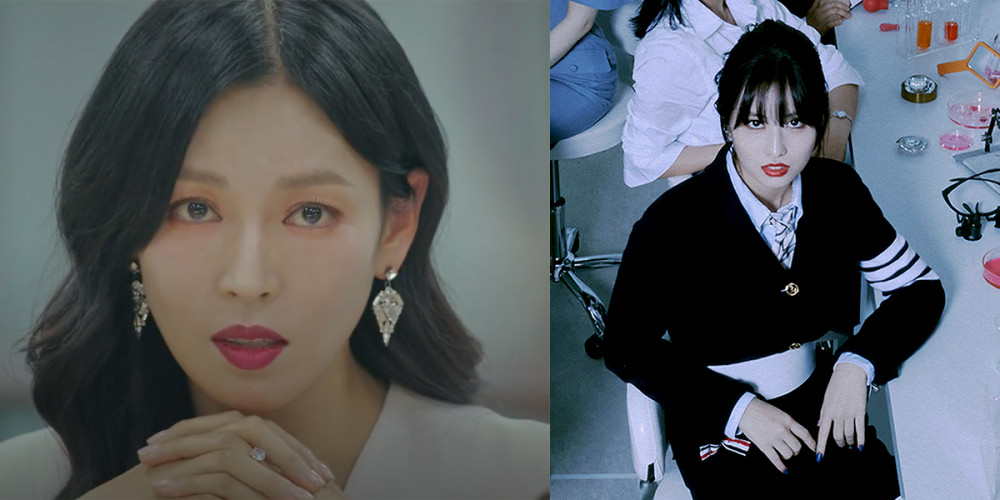 Back on October 8, TWICE delighted fans by dropping their first set of comeback teaser images for their 3rd full album, 'Formula of Love: O+T=<3'!
Many fans around the globe reacted with joy and excitement as they marveled over TWICE's chic new comeback concept. But it looks like one particular member's captivating glare has caught the attention of netizens.
TWICE's Momo, who takes up the central spot in the group's latest 'Formula of Love' teasers, boasted a noticeably "intimidating" glare. She's also going for a all-black look to match her jet black hair and her dark eye makeup, accentuating the red of her lips.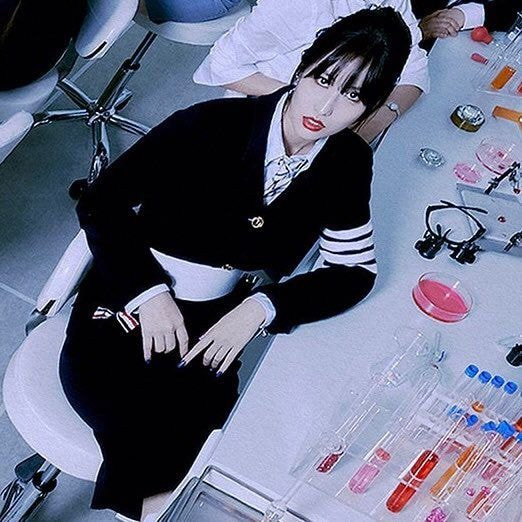 Seeing Momo's new look, one villainous character came to mind... the one and only Chun Seo Jin of the 'Penthouse' series!
Played by actress Kim So Yeon, the female character Chun Seo Jin garnered explosive attention throughout the 'Penthouse' series for her unmatched evil glare, which was made all the more menacing thanks to her luxurious beauty.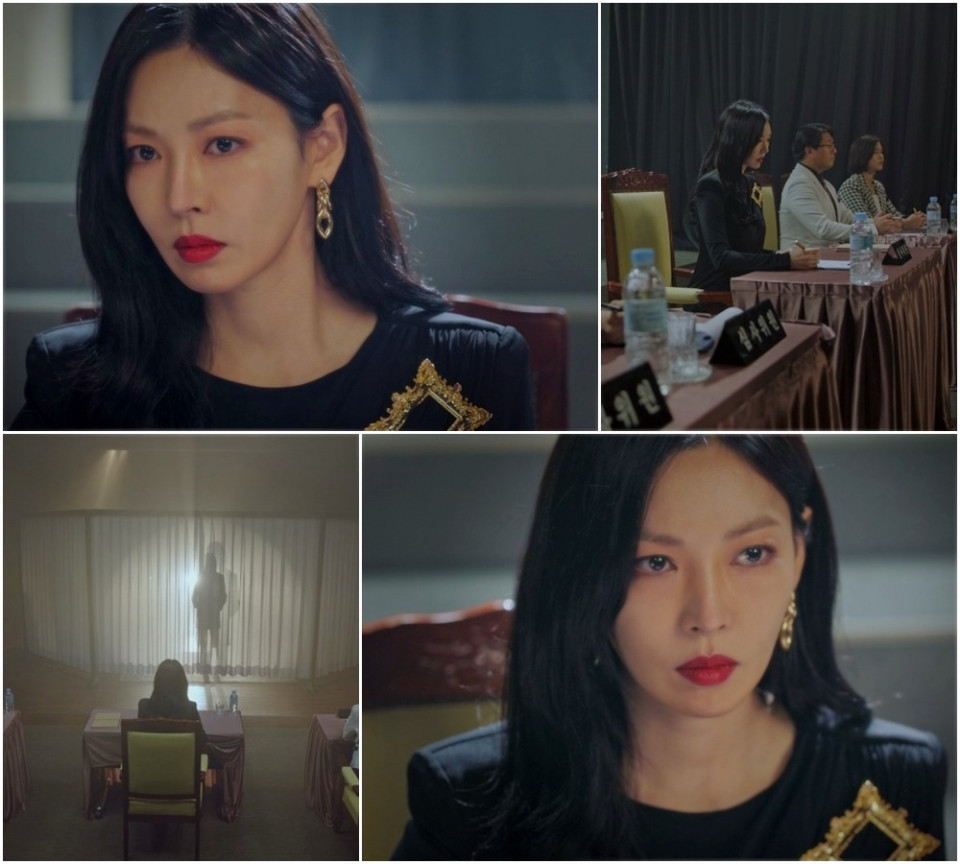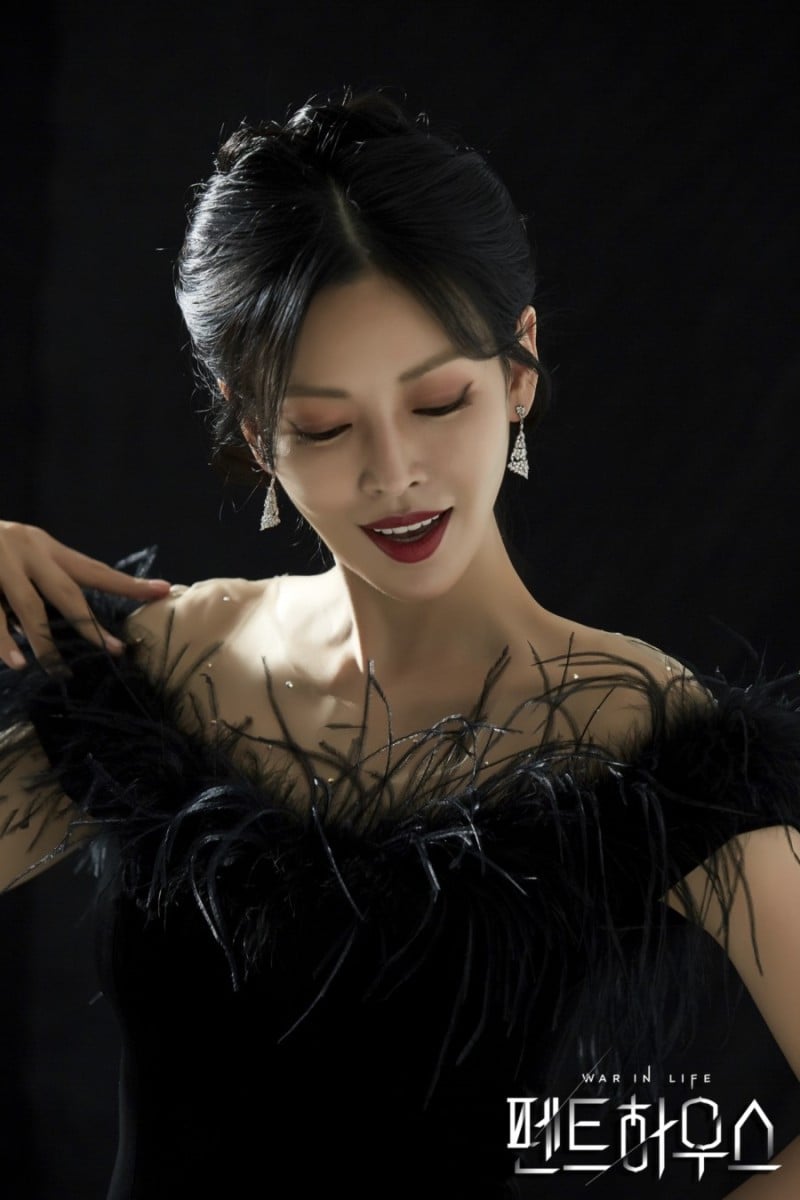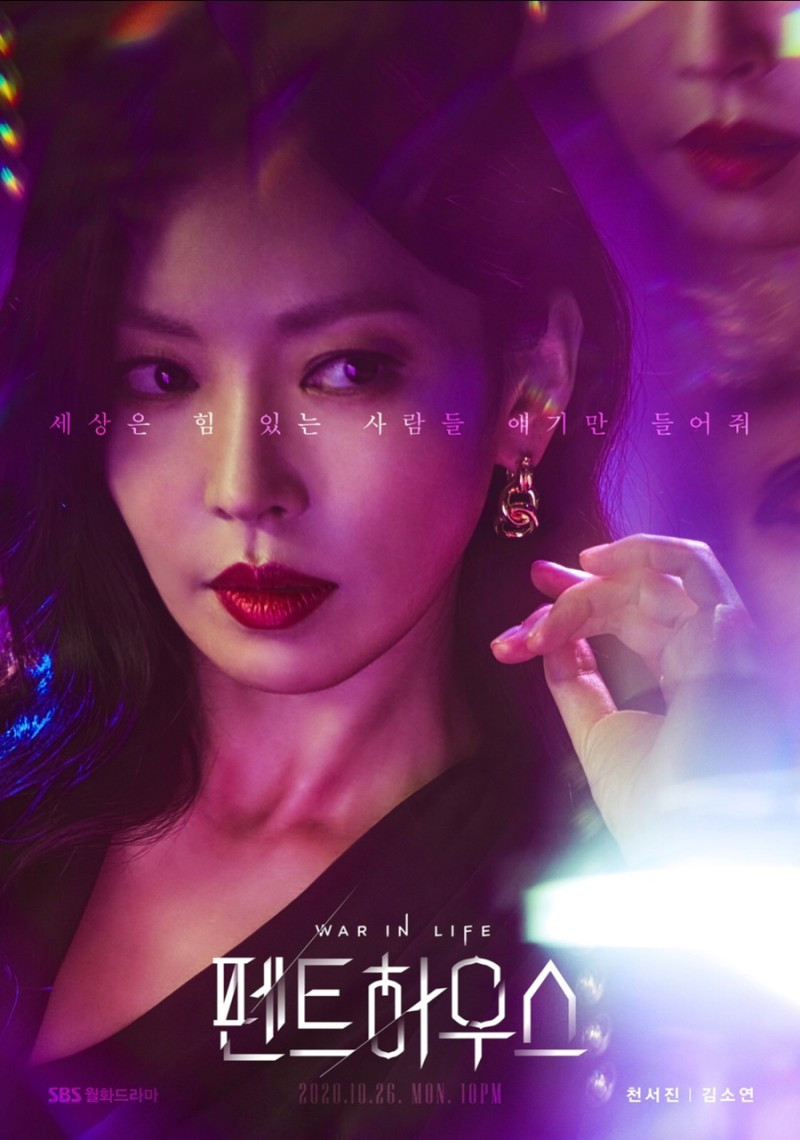 Netizens commented,
"OMG it's Chun Seo Jin!"
"For a minute I was like, 'Wait, isn't that Chun Seo Jin?'."
"That look is totally Chun Seo Jin kekekeke. Especially the strong eyeliner and the red lips."
"Maybe they were really inspired by Chun Seo Jin's makeup look kekekeke."
"I see it! Momo looks so pretty."
"Joo Dan Taeeeeeee!!!!!!"
"Why is Momo looking at the camera so evilly kekekeke."
"Wow that's really Momo and not Chun Seo Jin? Kekekeke."
"The Chun Seo Jin vibe is definitely there kekekeke."
"I didn't even watch 'Penthouse' but somehow I kinda see what everyone's taking about kekekeke."
Meanwhile, TWICE will be releasing their 3rd full album 'Formula of Love: O+T=<3' on November 12 at 12 AM EST!