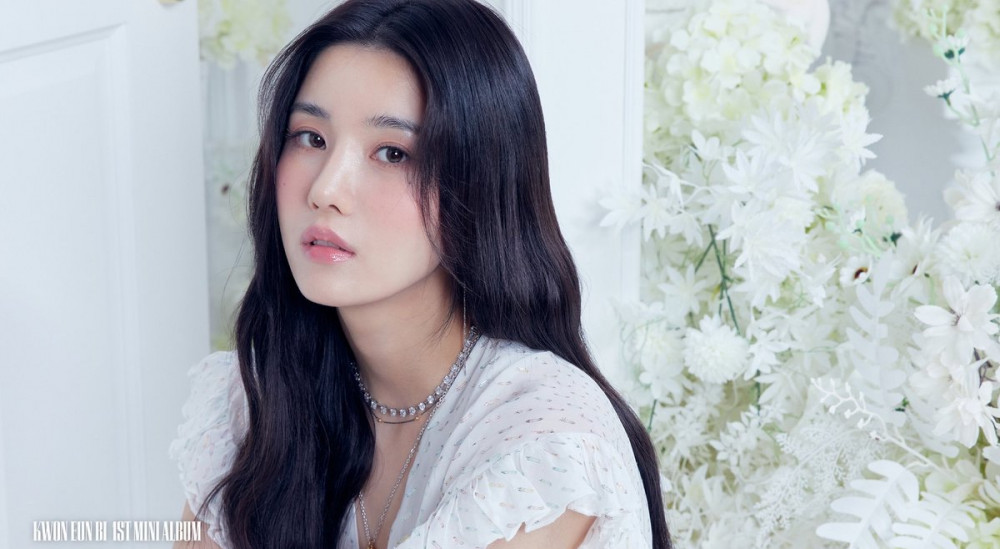 Through an exclusive interview with StarNews, former IZ*ONE member and leader Kwon Eun Bi talked about her solo debut and opens up about how satisfied with it she is.
Eunbi released her first mini-album 'OPEN' in August, and the title track of this album is entitled "Door."
She has previously participated in the song production of IZ*ONE's activities previously, and this time round she has also actively participated in the production of her first solo album, revealing her musicality. Notably, she participated in the writing of her title song "Door" and in the writing and composing of side track "Rain." To which Eunbi said it was because, "I thought I could tell my story better if I participated in the song's production myself."
While preparing for her solo career, IZ*ONE members also gave her a lot of support. Members such as Hye Won, Yu Ri, Ye Na and Chae Won visited her music video set and Chae Yeon also showed her support by appearing on her showcase. On the day of "Door's" release, all 11 members also posted messages cheering Eunbi on. Eunbi thanks her members in the interview saying, "I always get a lot of energy through the support of my (IZ*ONE) members."
On her level of satisfaction with her solo debut, Eunbi rates it a humble 75 out of 100 points. She explains that the 25 points deducted are points to be filled by doing well in the future.
Wrapping up the interview, Eunbi also said that she misses her fans and would like to hold an offline fanmeeting and meet her fans physically. Eunbi also leaves a final message to her fans, saying that she still has a lot to show in her future albums, and hopes that fans could stay with her till the end.
What did you think about Eunbi's solo debut? Check out "Door" below if you have not already done so!