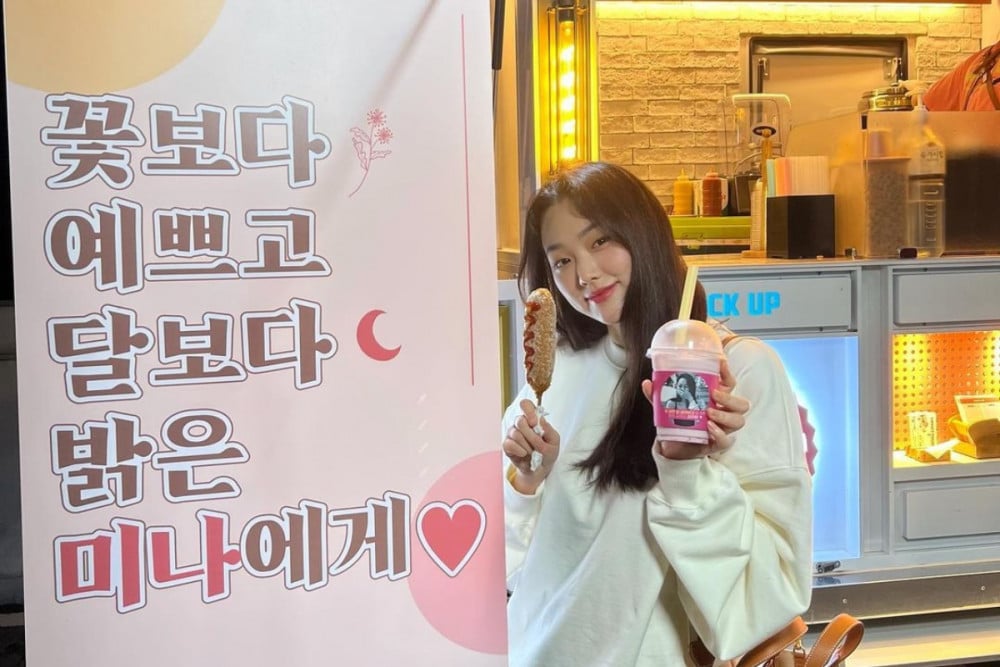 On October 9, singer and actress Kang Mina posted two Instagram posts showing off the coffee truck that was sent to her by singer and close friend IU, showing a cute and close relationship between the two.
In the first post, it was captioned:
"Waaaaah💜 A certain cool superstar sent me a gift! Long live IU!!! I love you Man-wol💜"
In the photos posted, the banner Mina is seen hugging says "To the Mina who is prettier than flowers and brighter than the moon. From IU."
In the second post, Mina takes a certification shot of her enjoying the food and drinks from the truck with a cheeky caption:
"Nomnom🌭
If it's delicious, it's 0-calorie!!😅"
Meanwhile, Mina is currently filming for upcoming drama KBS2 "When Flowers Bloom, I Think of the Moon," are you looking forward to it?