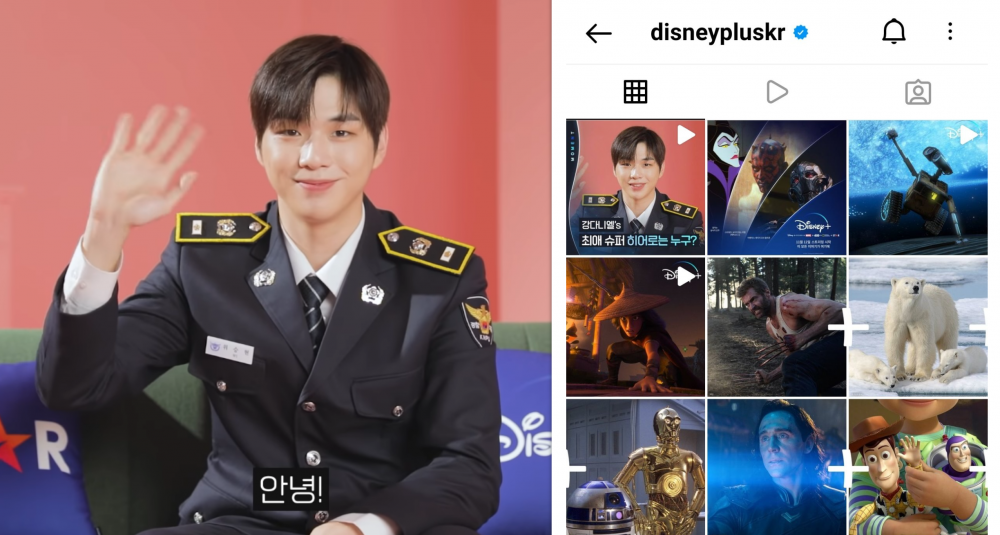 On October 20, Disney Plus Korea (Disney+) posted Kang Daniel as the first star to greet fans on its new social media accounts. He stars in 'Rookies', an upcoming Disney+ original drama about students at an elite police academy.
In his Disney+ Moment video, Kang Daniel reminiscences that it was like he grew up with Marvel and what it means to be able to appear on Disney+.
Hello, this is Kang Daniel. For me, I basically grew up with Marvel. In my lifetime, the Marvel Universe was being built and now I even saw Thanos being punished. It is such a great honor just to see that, so joining Disney+ through 'Rookies' means even more to me. See you on Disney+! Bye!
Check out Disney Plus Korea's brand new social media on Twitter, Instagram, Facebook, and YouTube:



Disney+ will launch in South Korea on November 12 and has seven upcoming Korean contents in the works.