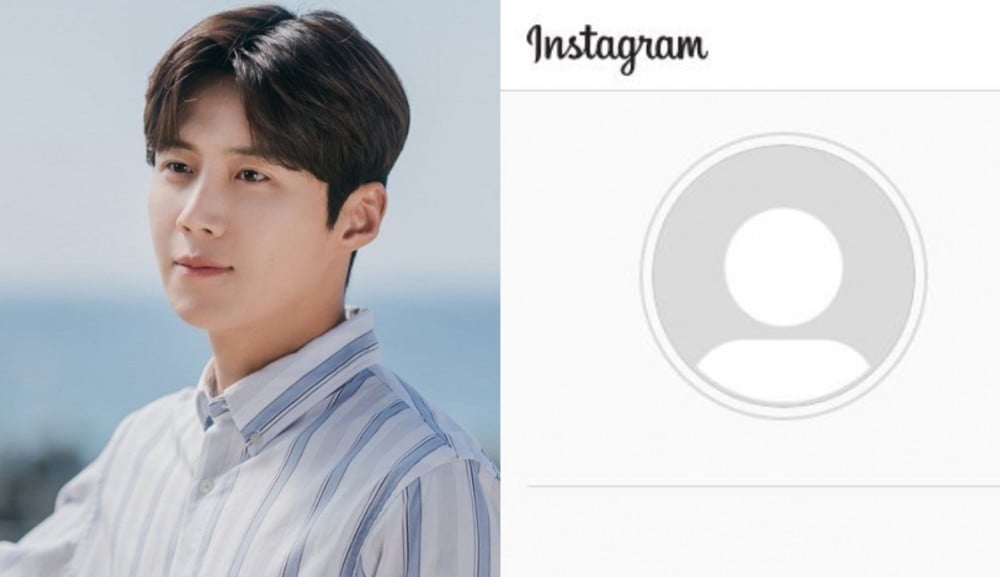 On October 20, an anonymous Instagram user who claimed to personally know actor Kim Seon Ho and his ex-girlfriend, began posting a series of blank photos with captions that alluded to Kim Seon Ho's recent controversy.
In one post, the Instagram user wrote, "KJH, LSG..Celebrities who got hit negatively after they tried to leave their agency. But these are only the revealed cases, there are a lot more unrevealed cases where celebrities' knees crumble down. It's because I saw that happen directly. During their contract years, stating the reason that they are managing all possible risks, [the agency] makes the celebrity reveal everything to them and discuss things with them first. And then when the celebrity tries to leave the agency, they have a hold on the celebrities' achilles heel and shake up everything for them, and leave them to die on the ground. An industry truth."
In particular, the user wrote, "On October 25, I plan to reveal many truths. I have already turned over a lot of documents to reporters and have completed all my fact checks. I know this is a dangerous and scary thing to do. But I think it's wrong to just let the truth be buried. #KimSeonHo."
Further, the user claimed to personally know Kim Seon Ho and his ex-girlfriend. The user wrote, "I know Kim Seon Ho well, and also know the person who exposed him on the online community forum. I don't know whether my exposure will benefit or hurt anyone, but from a third person perspective, I will be rational in revealing the truths of famous celebrities. Please wait."
Against many speculations surrounding the identity of this anonymous netizen, the user created an Instagram story to clarify that the rumors accusing the user of being Kim Seon Ho's current girlfriend is not true. "The rumors saying I'm the current girlfriend, which are currently taking over the internet sites, are false. Please stop spreading those rumors."