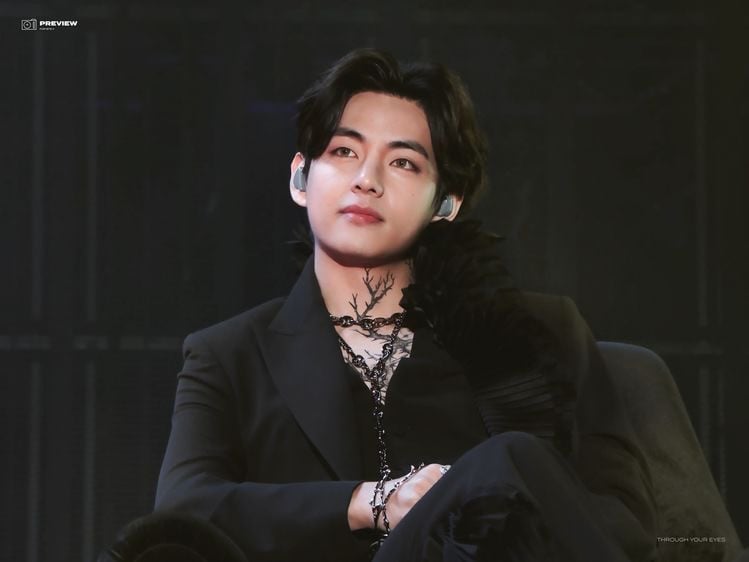 Days after BTS's zestful online concert, "Permission To Dance On Stage," the reviews from global media houses have rolled in congratulating the band for yet another scintillating show.
In their articles, BTS's star performer V who had to remain seated for the majority of the concert due to an unforeseen leg injury, was noted as a highlight thanks to his remarkable stage presence.
The Korea Times wrote in their review, "V boasted his vocal bravura from the chair." The Consequence of Sound commended him and said, "CEO Mafia V didn't let his relegation to an armchair stop him from commanding the stage." Meanwhile, NME said, "V brought even more emotional grace to 'Blue & Grey' by matching his lines with sombre, sincere facial expressions that paint you a window into his soul."
V also drew admiration from journalists worldwide. Filipino reporter Ves Garcia said, "V's moves may be limited now due to his minor injury but he's still serving us with his stage presence!" The senior editor of ET Now shared, "V is trying to give me a heart attack." Additionally, Fatima from USAToday beautifully put forth the thoughts of every fan and said, "It speaks VOLUMES of Taehyung's natural stage presence the way he commanded our attention even while sitting down for so many of the songs and not being able to fully participate. Top tier performer main character things for real."
Following the concert, V shared his sorrow in a Weverse post and said, "I'll come back cooler. You all must have bought expensive tickets. I'm sorry I couldn't show you enough." Since the concert, ARMYs are tirelessly sharing messages of appreciation and well wishes hoping for V to know how effortlessly he turned a chair into a throne.