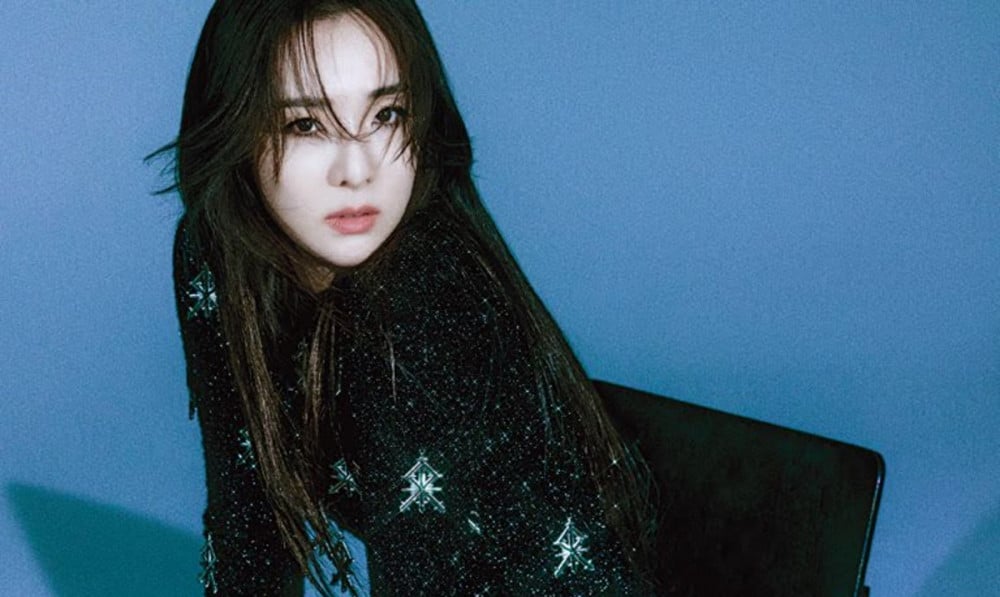 Dara of 2NE1 stunned in her photo shoot for 'W Korea' magazine.

On October 23, 'W Korea' revealed their pictorial featuring Dara, and she brought along her pet dog Candy to the set. The former 2NE1 member expressed, "He's not shy and doesn't bark, so I often bring him to sets with me."

During her interview, she discussed the end of 'Video Star', saying, "A few days ago, I announced the end of the entertainment show 'Video Star' on social media. It was a spin-off program of MBC's flagship entertainment show 'Radio Star', inviting various guests to talk about 'spicy taste' every time... I thought, 'It's been 3 years?' In the past, I feel like the program has become my life. In the first few months, I was thinking, 'When will I be fired and someone else come in?'"

Dara talked about when she likes standing on stage most. She expressed, "People often ask which genre is my favorite. Acting, singing, etc., However, I realized that being on stage itself is the best through this musical. I thought it would be different at first. As a singer, stage, and musical stage, the excitement before going up, and the thrill when I stand on stage are the same."

Check out Dara's 'W Korea' pictorial below.