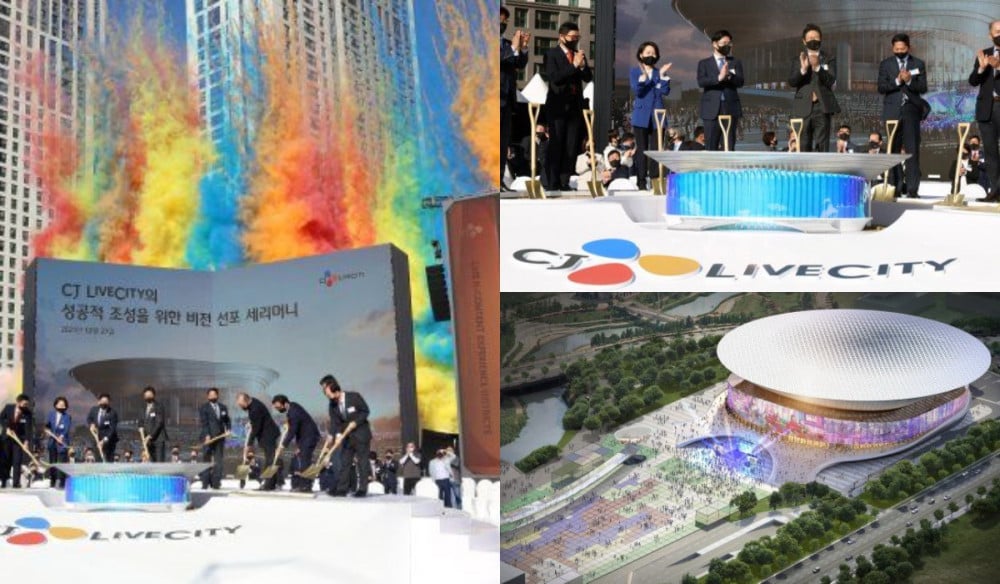 Construction of the CJ LiveCity Arena is underway in Goyang, Gyeonggi province.


The CJ LiveCity Arena is set to open in 2024 with 20,0000 indoor seats and outdoor space for a further 40,0000 people according to the CJ LiveCity. CJ LiveCity is a subsidiary of CJ ENM established back in 2015 to build a new business complex of the same name, 'CJ LiveCity'.
'CJ LiveCity' is designed as the ultimate destination for fans of Korean pop and culture, which will also have a hotel, attractions for fans of Korean dramas and movies, as well as office space for the entertainment or content creating companies on its 80 acres complex along with the arena.
The arena is designed to enable the setup and deconstruction of even large-scale concerts within one day, which enables it to host over 190 events per year. The venue also includes a dedicated rehearsal space for the artists.
CJ LiveCity said it expects 20 million visitors annually to the arena, which will generate an economic effect worth 1.6 trillion won per year. Meanwhile, a total of 1.8 trillion won is expected to be spent building the complex.

Global entertainment company AEG, which developed entertainment complexes such as the Staples Center in LA, is one of the investors in CJ LiveCity. The investment amount is currently under negotiation according to the company. Cj LiveCity's CEO commented that they expect the project to create a new paradigm for Korean content.
In related news, to celebrate the groundbreaking ceremony of the CJ LiveCity on October 27th, group TO1 performed the song "Infinite City". Watch their performance on 'M! Countdown' in the video below.