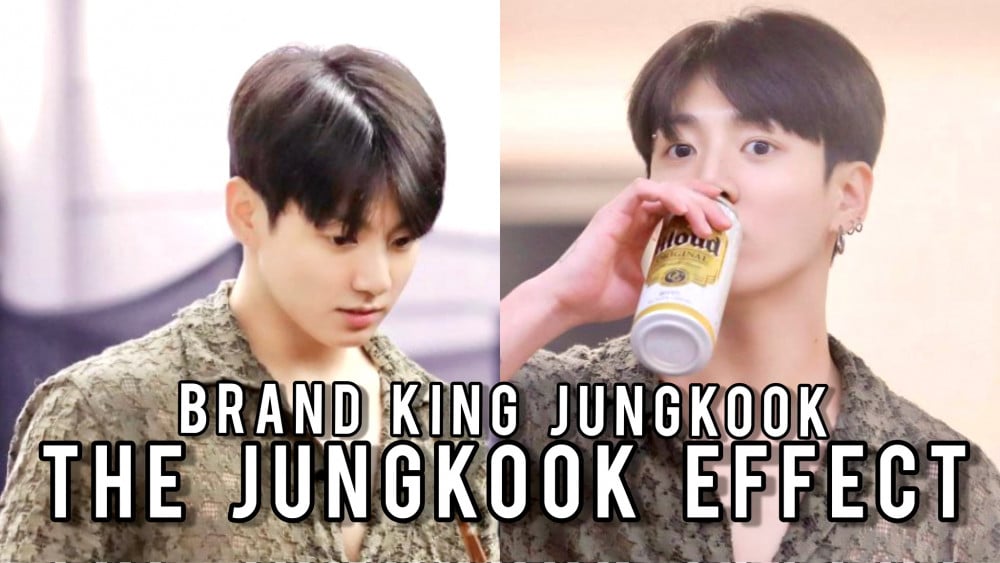 BTS's Jungkook lived up to his Brand King title once again as "F8ke Chemical Club," a Korean Genderless clothing brand that was able to expand to Japan thanks to "The Jungkook Effect."
Many news sites have reported on the news that the brand has started selling in Japan and attributed its success, popularity, and growth to Jungkook's brand power.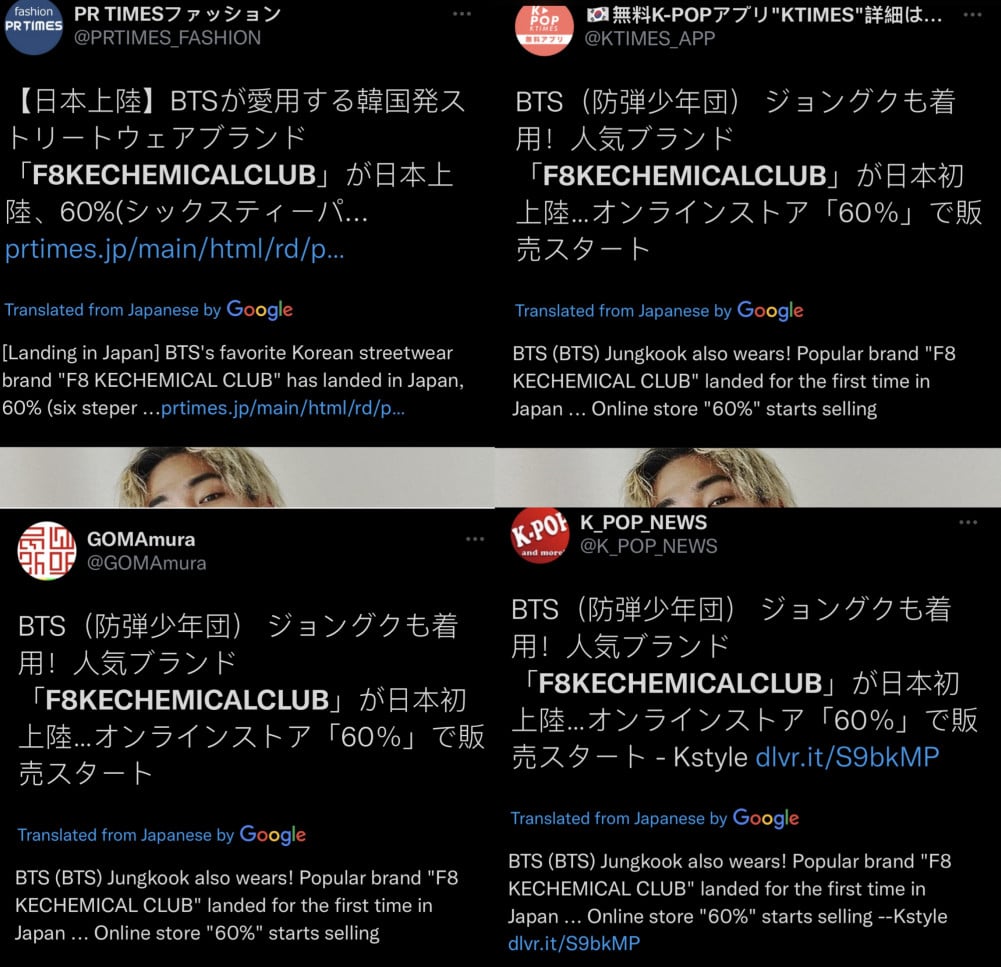 The brand gained massive popularity when Jungkook wore their "Khaki Knit Set Up Suit" on his Vlive. At the time, they were sold out and received a considerable number of orders and thanked Jungkook on their IG story.

Recently Jungkook wore the same outfit on the first episode of "In the Soop 2," and once again, the brand received immense attention and orders on their sites, including their Japanese online site "60 percent". They again mentioned Jungkook in their IG story as the teaser aired.

Jungkook has positively impacted many large well-known brands as well as many small homegrown brands in the past simply by wearing or using their products and causing a sold-out global crisis. His brand power has been likened to that of today's biggest celebrities and well-known personalities, such as Elon Musk, Prince Harry, Megan Markle, and Jeff Bezos.
Jungkook doesn't does sell out a product once or twice. His popularity and following enable the creation of sustainable demand for the product, enabling the brand to grow and expand. Time and again, he has demonstrated how much of an impact he has on the economy and retail industry as a whole.