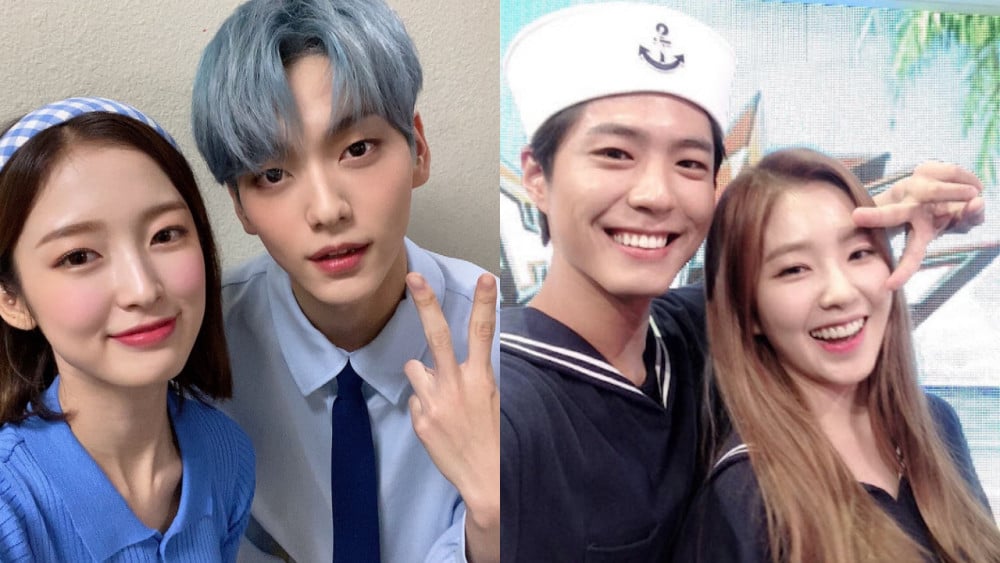 It is always refreshing to see K-Pop idols take on different roles, whether that be in the form of new concepts, in dramas, or otherwise. One such coveted role is that of the MC. Frequently, idols and even actors are assigned the roles of MCs on music shows like "SBS Inkigayo" or "The Show." They host the event, interview fellow artists, introduce them before their performances, and more. Furthermore, they also perform special stages with their partners, which is always exciting to look out for.
Here are 5 unforgettable special stages by music show MCs!
The special stage that garnered a whole entire fandom of its own, Soobin and Arin's performance of the Oh My Girl song 'Dolphin' will go down in K-Pop history as one of the most iconic MC stages ever! A new fan might even think that this song was originally by the two!
Irene and Park Bo Gum's partnership as MCs of Music Bank was itself a cultural reset because of how well they get along with each other and their talent in creating the perfect mood for viewers. In addition, Park Bo Gum is also an immensely talented musician. So, when they covered 'One & Half' by Two Two, not only was their chemistry simply off the charts, but they were a delight to listen to! It would be incredible to see Irene and Park Bo Gum in a drama together in the future.
3MC's special stage brings together the panache of Mina, the effortlessness of Mark, and the fatal charm of Ong Seong Wu into one wholesome performance that is hard to top. What makes it so incredible is the way that it highlights each of their artistic strengths, followed by the perfect conclusion as a unit. This has to be one of the most well-executed special stages ever!
Three solo stages that culminate into one spectacular, whimsical, and jazzy 'La La Land' finale, Jinyoung, Jisoo, and Doyoung's special stage is every bit as dreamy as you would expect. The visual explosion aside, this stage is so appealing and cinematic that it lingers even when it's over.
While all the other special stages on this list were primarily choreography-based, Miyeon and actor Nam Yoon Su give us an entirely vocal stage of 'Dream' by EXO's Baekhyun and Suzy. Miyeon's soft, fairy-like voice blends perfectly with Nam Yoon Su's deep and unique tone. The sincerity in their voices is what enhances the mood of the performance.