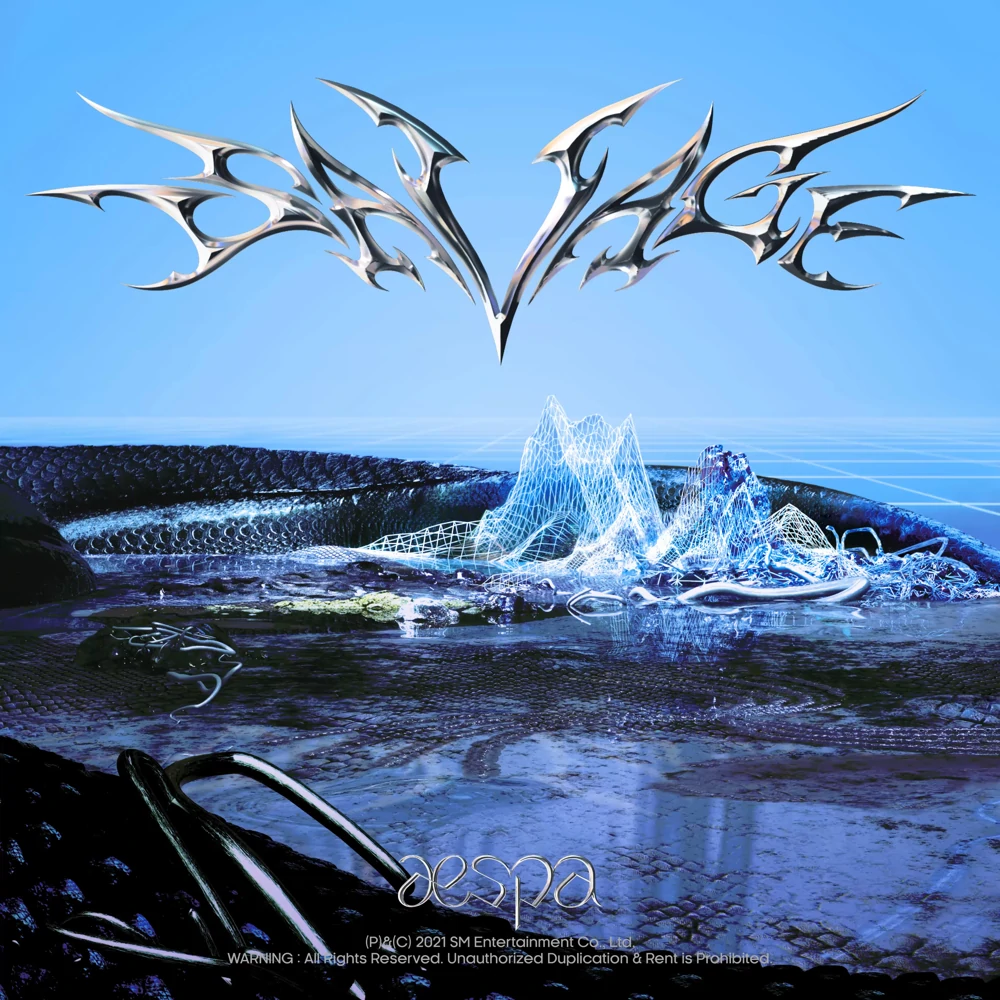 [This review reflects the opinions of the author and not necessarily those of allkpop.]
Track List:
1. aenergy
2. Savage
3. I'll Make You Cry
4. YEPPI YEPPI
5. ICONIC
6. Lucid Dream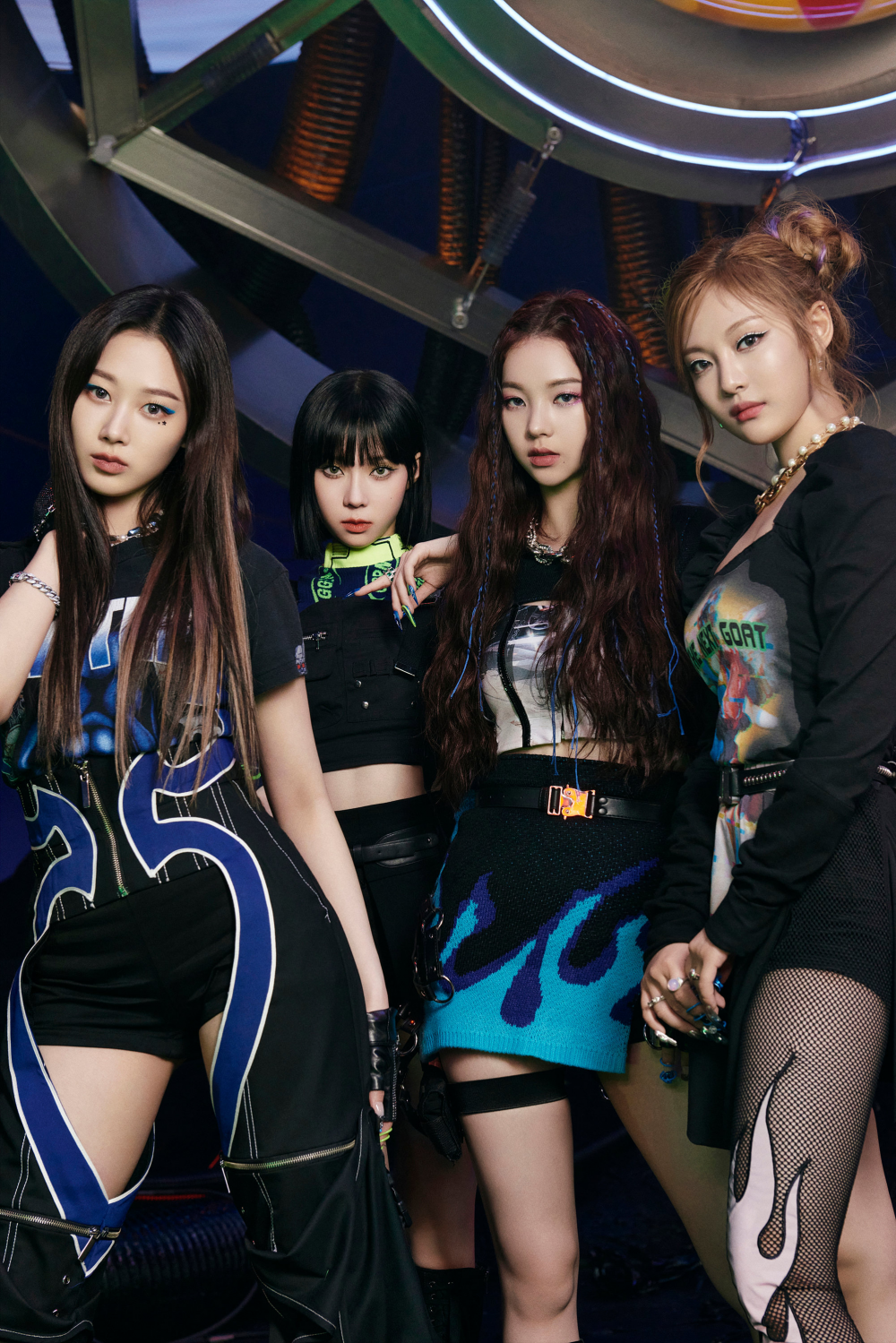 The gorgeous girls of aespa have returned with yet again another insane concept! This time, the girls return with their first mini-album, Savage. aespa has continually showcased a unique and cutting edge charisma, so I wasn't surprised by the group's in-your-face attitudes and confidence.
"aenergy" is the album's powerful display of their own distinct energy. Opening the album with high-power chant-like lyricism, "aenergy" is an excellent showcase of the group's strong vocals. In particular, the group's vibrato performance and belting are insane here.
"Savage" is the sassy and deep bass concept that acts as the group's title for this comeback. Epic and grand-sounding, "Savage" proudly declares their ruthlessly self-assured charisma. However, the song isn't my favorite title from the group due to its slightly off-putting chorus.

"I'll Make You Cry" boasts a futuristic sound that's heavy on the bleeps and bloops. A bit computer-heavy and filter-heavy, there seems to be a new experimental theme at SM Entertainment. Experimental and intriguing, "I'll Make You Cry" is actually so outlandish that it works. In fact, it's a song that I didn't think I'd like, yet it really hits all the right buttons.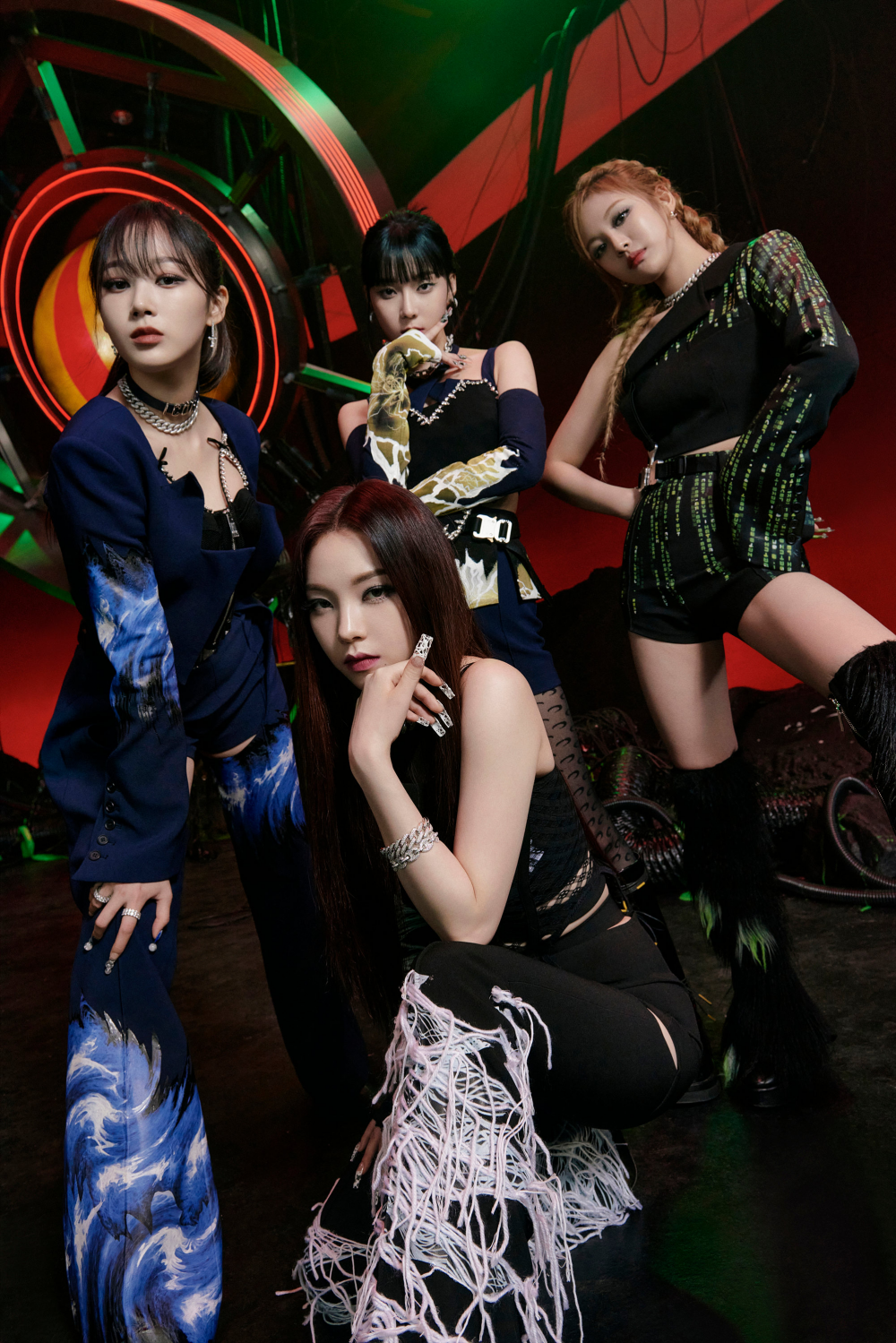 "YEPPI YEPPI" has a much more bubblegum pop sound that strays slightly from the group's more edgy concepts. Both songs, "YEPPI YEPPI" and "Lucid Dream," are much less in-your-face in contrast to the rest of the album. "YEPPI YEPPI" gives me a nostalgic reminder of a darker early Red Velvet, but "Lucid Dream" is much more individual to aespa. "Lucid Dream" is heavy and slightly haunting yet expertly wrapped up in a sleek club beat. "Lucid Dream" is the song that I recommend most from this release, and I prefer it heavily to "Savage."
"ICONIC" is bouncier and more light-hearted than the other songs on this release despite its somewhat imposing intro. Even then, the track is a bit chant-heavy. aespa songs feel a bit more impressive when the girls are giving a more emotionally charged vocal like in "I'll Make You Cry." Overall, however, the album has a very distinct sound that's unlike any other group.

MV REVIEW
aespa continues to showcase a really cutting edge concept with their latest MV for "Savage." By incorporating high-quality special effects, the MV was able to continue illustrating the group's signature futuristic style and charisma. It seems that these girls are the cream of the crop as they continue to stun visually with out-of-this-world fashion and makeup. "Savage" also marks a tangible inclusion of the group's 'avatars,' giving way to a truly bizarre yet addicting visual treat.
MV SCORE:
MV Relevance…..9
MV Production…..9
MV Concept……..9
MV Score: 9.0
ALBUM SCORE:
Album Production…...9
Album Concept……...8
Tracklisting…………...8
Album Score: 8.33
Overall: 8.67